Why Binance is bearish on its own exchange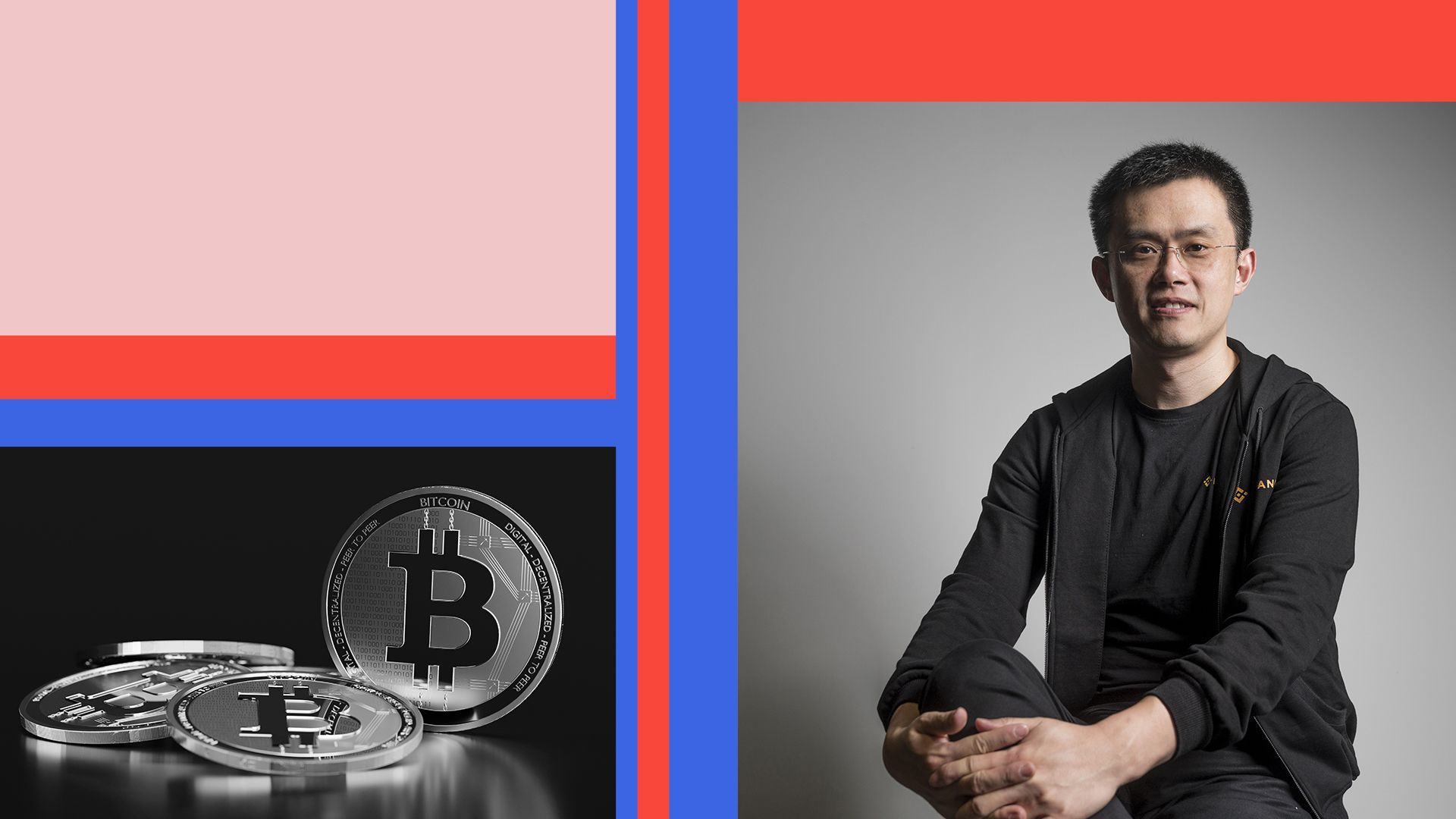 Binance became the largest crypto exchange in the world by perfecting a stateless model that avoided highly-regulated activities. Now, its founder tells Axios that model is doomed.
Why it matters: No industry moves faster than crypto. "When the industry shifts, you've got to be willing to abandon your old business," says Changpeng Zhao, or CZ, the billionaire who founded Binance in China in July 2017.
Flashback: In early September of the same year, China banned crypto exchanges, forcing Binance out of its country of origin at the age of a month and a half.
Since then, Binance has not really had a home, making it naturally aligned with crypto traders who mistrust structures built by nation-states.
The big picture: The uneasy and largely unspoken compromise in most of the crypto world is that national regulators can and will closely monitor all attempts to convert fiat currency into cryptocurrency, or vice-versa: the so-called "on-ramps and off-ramps". Binance is a purely crypto-to-crypto exchange, so it receives no such regulation.
Binance still has to deal with regulators, however — a lot of them. That takes a huge amount of time and effort. Meanwhile, it's competing against decentralized exchanges that, per CZ, are at heart just "500 lines of code on the blockchain".
What he's saying: CZ sees being regulated as a potential competitive advantage for Binance, if the company can ever get there. Current crypto investors are satisfied with relying on sophisticated technology, he says; the broad mass of the population, however, "would like to continue to trust a central party" — which is an area where regulators can help a lot.
The other side: Binance "cannot compete with" decentralized exchanges that have small teams doing little more than ensuring their code is secure, says CZ. "Their infrastructure is so much smaller. We cannot compete with them, cost-wise, personnel-wise."
"The future belongs to decentralized technology," he says. "It's bearish for the Binance exchange, maybe. But there's more opportunities in the decentralized space. Our past businesses will not always survive. Our centralized exchange might not exist in 10 or 20 years."
CZ is unfazed by the prospect of the demise of the Binance exchange. "It's extremely bullish for us," he says, "as long as our business continues to evolve with the industry."
The bottom line: CZ wants to move in two directions simultaneously — towards a greater embrace of regulation and regulators, and also towards a greater reliance on decentralized finance protocols. In order for that strategy to succeed, there will need to be a lot more regulation of DeFi than currently exists.
Go deeper