Asia's vaccine shortages threaten U.S. apparel imports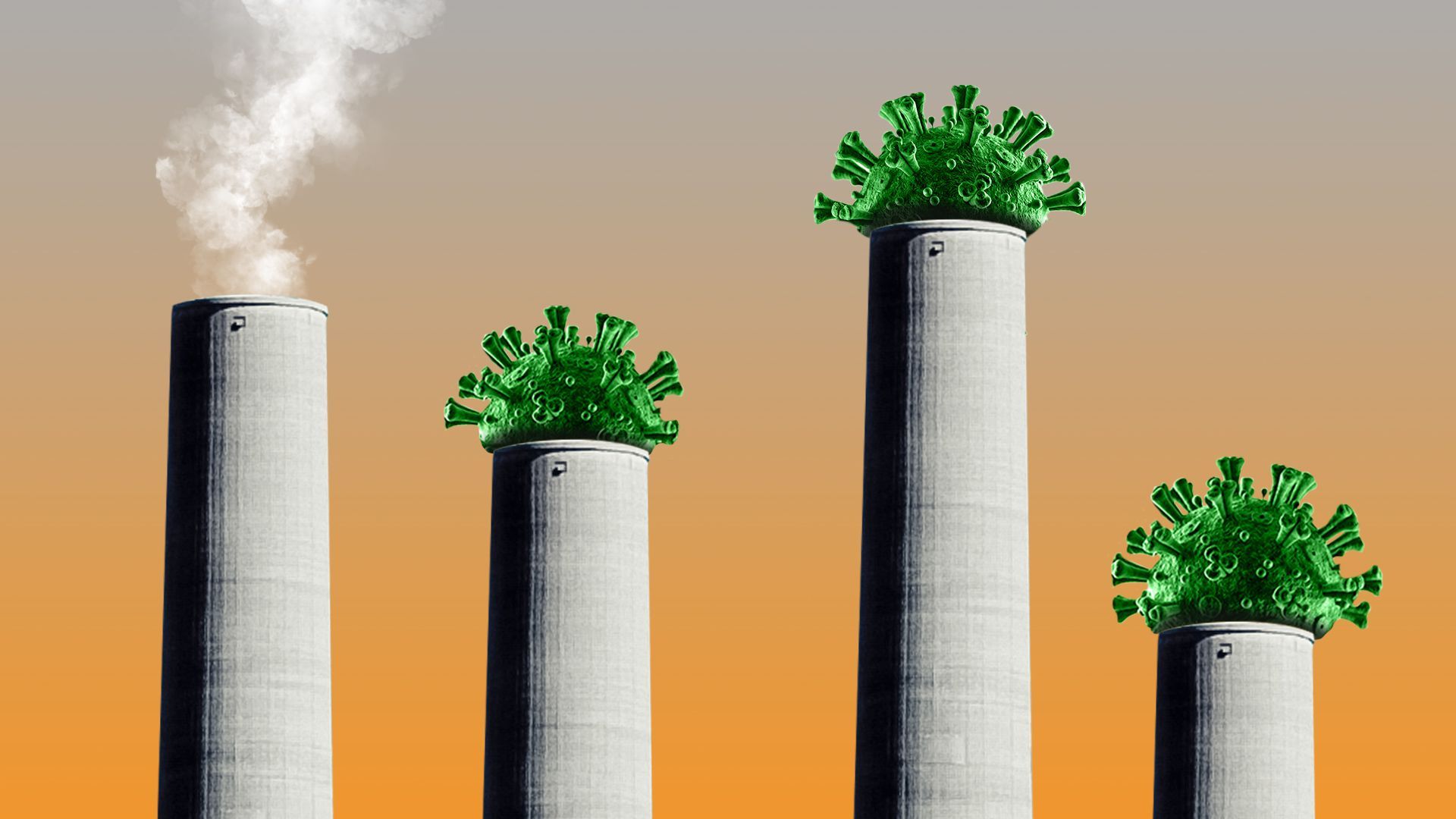 Fewer than 20% of people in most southeast Asian countries are fully vaccinated, which has led to COVID-19 outbreaks and forced apparel factories to shut down.
Why it matters: U.S. companies can't change international vaccination rates on their own, and the problem illustrates another reason Americans have a self-interest in supporting the effort to vaccinate other countries. Besides preventing more virus mutations, better vaccination rates in southeast Asia would improve the flow of consumer goods like sneakers and apparel.
Driving the news: The Delta variant has battered many Asian countries that are major U.S. importers.
India was hit hard earlier this year. Parts of Indonesia and Bangladesh have also suffered.
The virus more recently has been especially damaging in Vietnam, where the government has imposed widespread factory shutdowns.
What they're saying: "We've already lost 10 weeks of production, and that gap will continue until [Vietnamese] factories are able to reopen and produce product at normal capacity," Nike CFO Matt Friend said on the company's earnings call last week.
"We have experienced a lot of issues with … just being able to have enough people to come back and work on the production," Carlos Alberini, CEO of clothing retailer Guess, told analysts this month regarding Vietnam.
By the numbers: The percentage of people who are fully vaccinated in various southeast Asian countries, as of Sept. 29.
Myanmar: 6.4%
Vietnam: 8.6%
Bangladesh: 10%
India: 17%
Indonesia: 18%
Even countries with higher-than-normal rates of fully vaccinated people like Malaysia (62%) have had to endure lockdowns that have affected palm oil production and other commodities, the Wall Street Journal reports.
Between the lines: Practically, there's not much that individual U.S. companies can do to vaccinate their overseas partners.
Yes, but: Business lobbyists have endorsed the U.S. helping COVAX send more vaccines to southeast Asia, but have been against things like sharing vaccine technology so other countries can set up their own vaccine plants.
The bottom line: Supply chains can return to normal more quickly if more people get vaccinated, but companies aren't banking on vaccine equity changing.
"Hopefully [COVID] will move through Vietnam just as fast [as India], and we'll see them recover nicely…but who knows if there's a next variant. Who knows where the next lockdown is going to come from," Francis John Conforti, co-president of apparel company Urban Outfitters, told analysts. "We're not necessarily planning for the supply chain to improve."
Go deeper