Pelosi defiant on infrastructure vote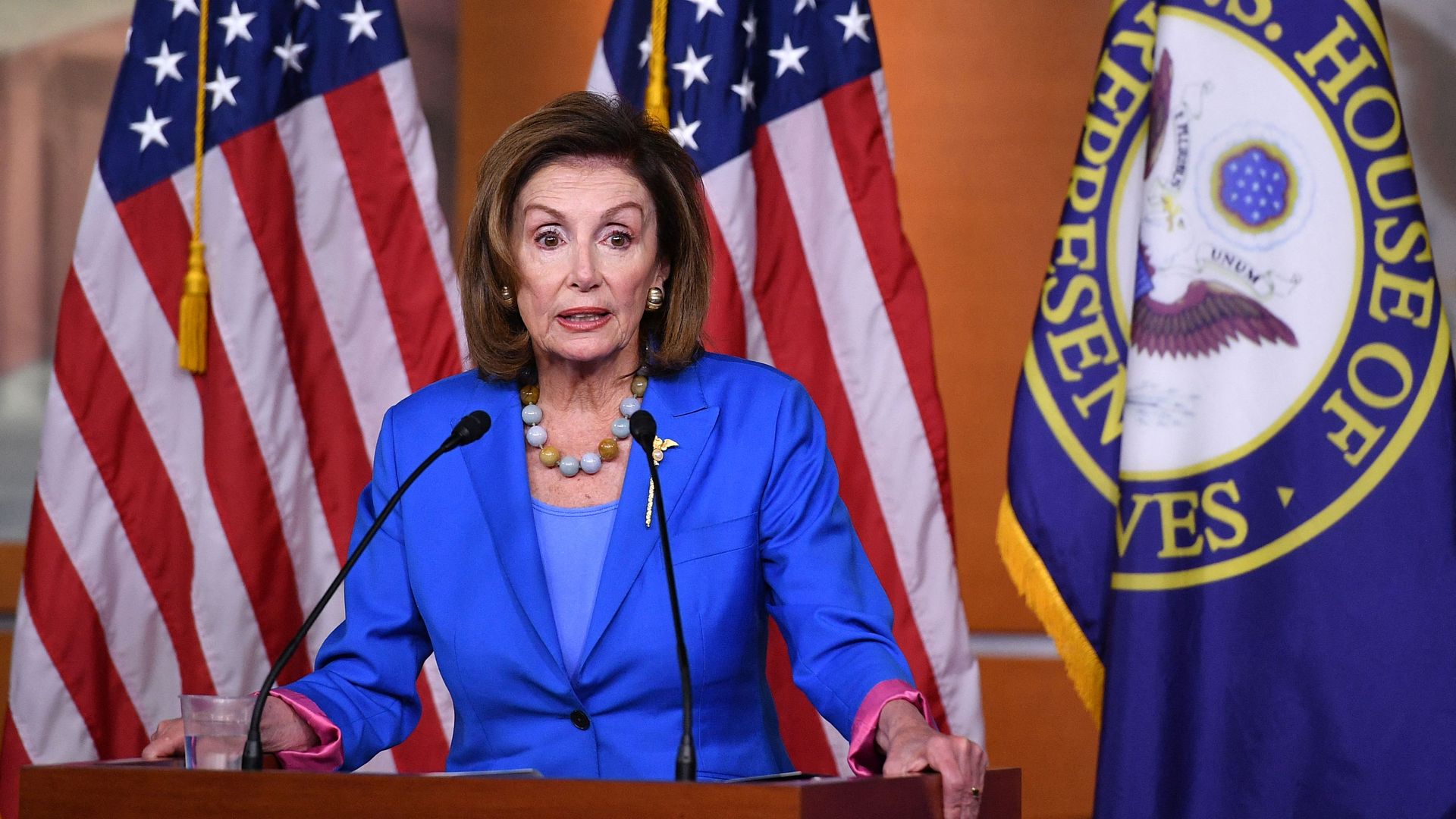 House Speaker Nancy Pelosi (D-Calif.) said she's moving full steam ahead with her plans to hold a vote on the Senate-passed bipartisan infrastructure bill on Thursday, sounding optimistic about the bill's chances despite progressive Democrats threatening to sink it.
Why it matters: Today's vote — should it occur — will be a crucial indicator of how long it will take, and how difficult it will be, to pass President Biden's agenda.
The impact is less about deadlines (they've been set arbitrarily by leadership), and more about the broader power struggle within the party.
Pelosi has repeatedly made clear she doesn't plan to put the bill on the floor unless it has the votes to succeed.
What she's saying: "We are proceeding in a very positive way" to pass the $1.2 trillion bipartisan infrastructure bill, Pelosi told reporters at her weekly press conference this morning.
"We're on the path to win the vote," she added.
Yes, but: Almost immediately after Pelosi projected confidence in today's vote, House Majority Leader Steny Hoyer (D-Md.), No. 2 in House leadership, told Politico he isn't confident the vote will succeed.
Between the lines: As late as Wednesday evening, progressives were still digging in their heels that, at a minimum, the House, Senate and White House strike specific agreement — including a price tag — on the reconciliation package before voting on the infrastructure bill.
What's next: It's still unclear what time the House will vote on the bill, as well as whether there will be a vote at all, as negotiations on the issue are developing every hour.
Go deeper