Mergers and acquisitions hit an all-time high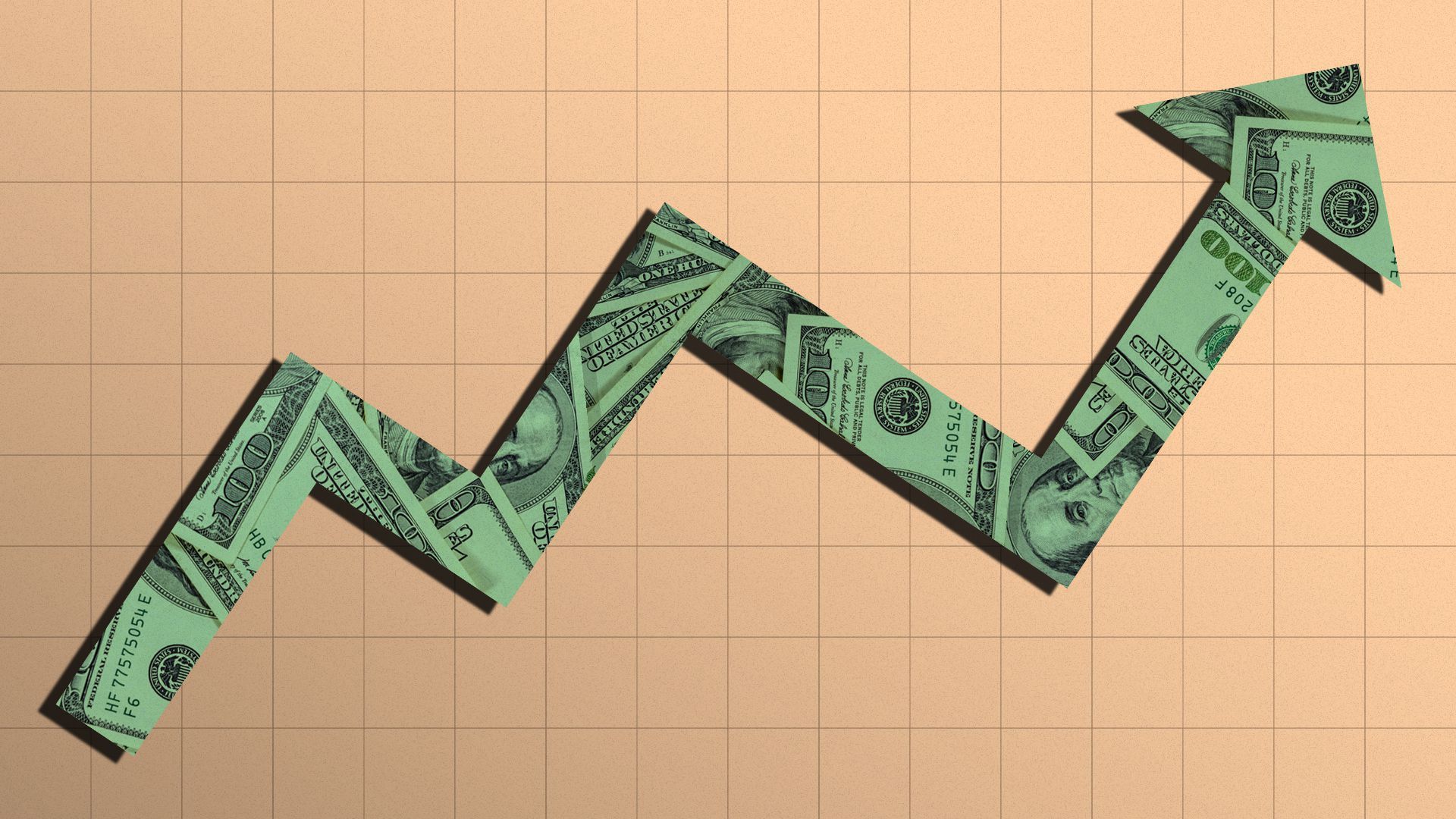 The deal-making story of 2021 is up and to the right.
Driving the news: Global M&A activity is shattering all-time records through the first three quarters of 2021, according to preliminary data from Refinitiv.
By the numbers: Deal volume topped $4.3 trillion, nearly double the year-to-date period for 2020. It's also 34.4% higher than 2007, which was the prior record-holder and one of only two years in which $3 trillion was topped through the end of September.
The 2021 data includes $1.52 trillion for Q3, which also is an all-timer. Not just for a third quarter, but for any quarter.
Q3 also reflected higher average deal sizes, or at least higher disclosed deal sizes, as the number of deals was hundreds below any of the prior four quarters.
Geographically, European deal volume for Q3 is double 2020, while the U.S. is up 32% and Asia-Pacific climbed 21%. U.S. volume comprised 44.9% of global M&A year-to-date, and 36.9% for Q3.
Tech continued to lead all other industry sectors, with a 20.7% market share YTD, followed by financials (12%), industrials (11.3%) and energy (10%).
What's happening? Animal spirits.
What's the fear? Did you miss the reference to 2007?
The bottom line: This isn't just a deal-making boom. It's a deal-making boom in the context of a global pandemic and expectations of tax and interest rate hikes. Yes, cycles will eventually reassert themselves. But, for now, the economic Teflon is unprecedented.
Go deeper