Kīlauea volcano erupts on Hawaii's Big Island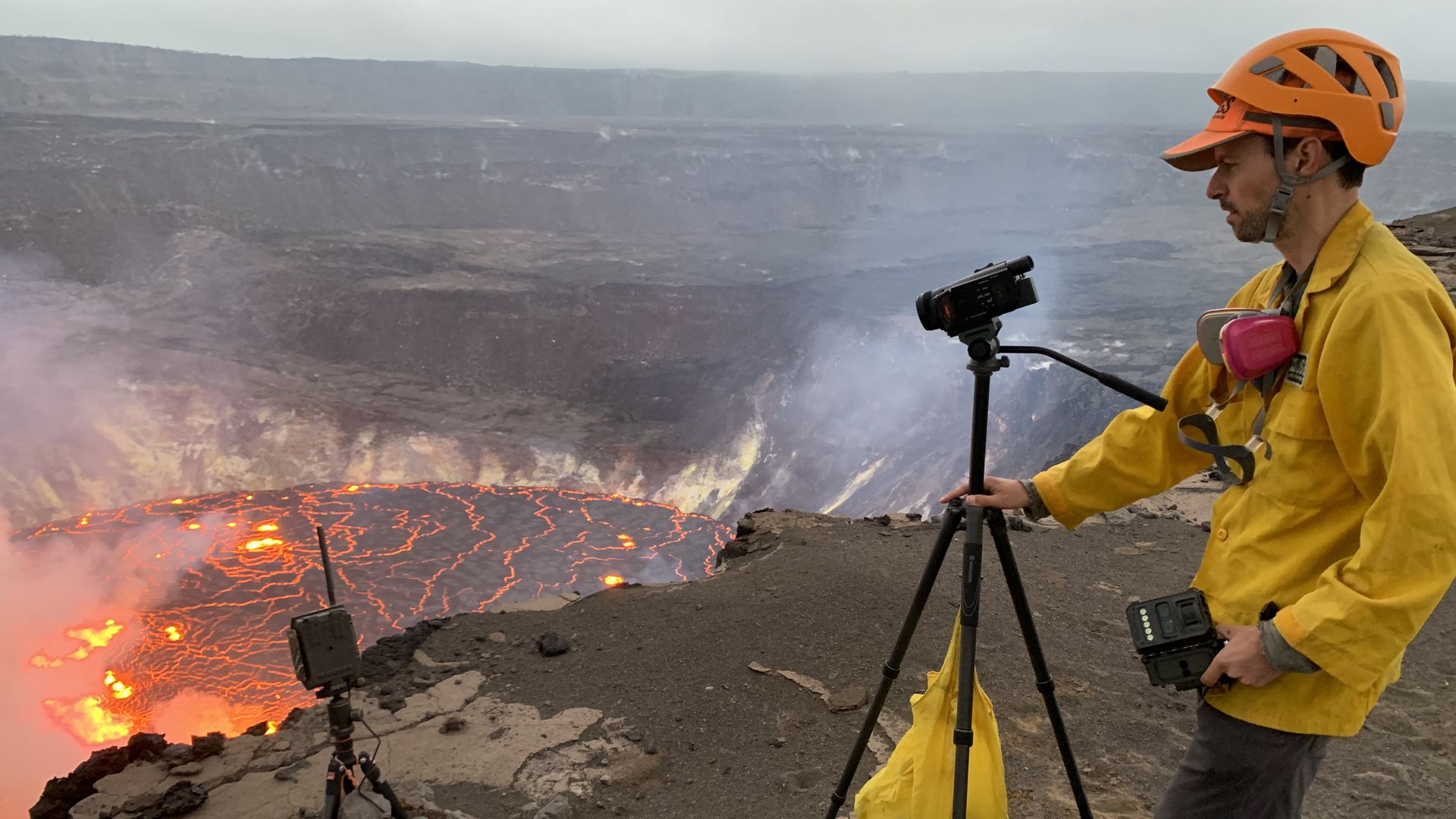 U.S. Geological Survey scientists confirmed that Hawaii's Kīlauea volcano began erupting Wednesday within Halema'uma'u crater, the summit of the volcano.
Why it matters: Kīlauea's major eruption in 2018 destroyed more than 700 homes, displacing thousands of people and devastating residential areas in the Puna District on the Big Island, according to the National Park Services.
Kīlauea has erupted at least 34 times since 1952, according to USGS.
The big picture: USGS scientists told AP that the eruption is not in an area with homes and is expected to stay contained within Halema'uma'u crater.
The USGS has warned residents to reduce their exposure to volcanic smog, which is a health hazard to humans and livestock and can damage agricultural crops and other plants.
Go deeper: Thousands flee after volcano erupts on Spain's La Palma
Go deeper