Electric bikes jolt U.S. cities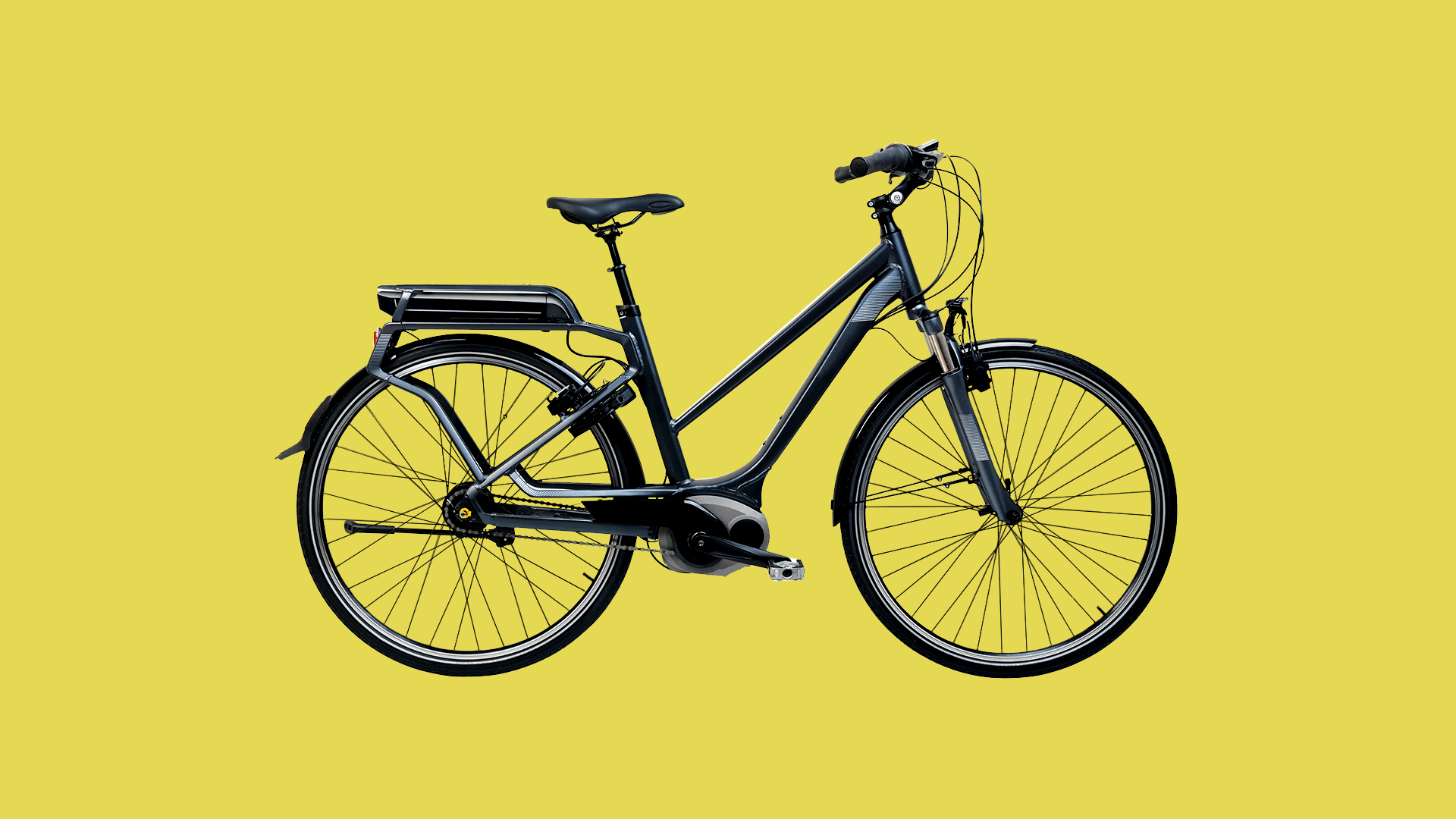 U.S. cities are seeing a dramatic surge of e-bike usage — driven in part by high-minded concerns (like the environment and pandemic safety) and in part by the coolness and fun factor.
Why it matters: The proliferation of e-bikes and push for more bike lanes are reshaping city geographies, social dynamics and even politics, as communities grapple with safety concerns and road-use jockeying.
Where it stands: While we're way behind Europe — where cities like Paris and Amsterdam have seen commuters dump cars and conventional bikes en masse — most U.S. cities still haven't fully embraced the potential by building out bike lane systems with adequate safety features.
"It's a good thing that more people are gravitating toward bicycling — including e-bikes — and we've got to make sure we have safe, dedicated space for those users," says Leah Shahum, founder and director of the Vision Zero Network, which aims to eliminate traffic deaths nationally.
Battery-assisted bikes are nothing new in places like the Bay Area, but they're gaining traction in cities like New York, which just legalized them in November of 2020 — in part to help low-income delivery workers do their jobs faster.
Public bike-share programs like Citi Bike, Bird and Trek's Bcycle are converting their fleets to electric — and cities like Charlotte, North Carolina, have gone all-electric.
So far, there doesn't seem to be conclusive evidence that the e-bikes — which tend to go under 25 mph — cause more accidents on city streets than regular bikes. (Though there have still been pockets of e-bike opposition.)
What they're saying: E-bikes are easy to use and will help you pedal — or not — as much as you want.
"I've never seen anybody come back from an electric bike ride without a smile," says Eric Bjorling of Trek, a bike maker based in Madison, Wisconsin.
By the numbers: Bicycles are a $5.3 billion business, up 65% in the 12 months ending July 2021 compared with 2019, per the NPD Group.
E-bike sales are up 240% in that period, way more than mountain bikes (70%) or children's bikes (57%).
What's next: High-end bike sellers are starting to flood the U.S. market with new products and subscription models, which will be hitting American cities soon.
Dance, a Berlin-based company with big-name financial backers (Jeffrey Katzenberg, Chance the Rapper), is about to introduce its subscription service here.
"You get your own e-bike, and if it breaks — if it gets stolen, if anything happens to it — within 24 hours, we will have you another bike as good as new," co-founder Eric Quidenus-Wahlforss explained to Axios.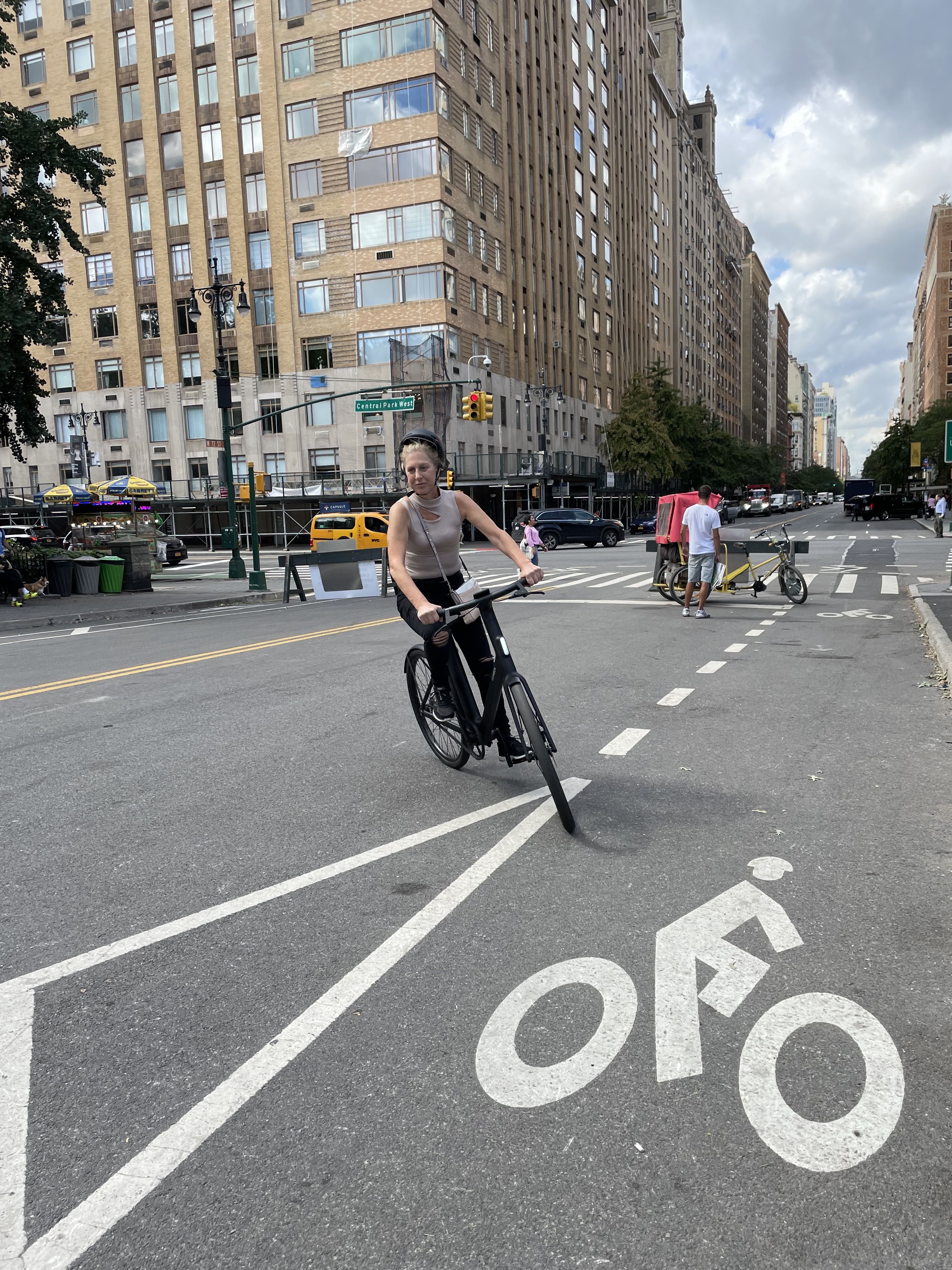 Another young hopeful is Cowboy, a Brussels-based firm that let me try its ride in New York's Central Park last week.
The Cowboy 4 goes up to 20 mph and unlocks with your cellphone, which also tracks your rides and lets you map routes and compete with friends. (The pre-order price is $1,990, for February delivery.)
Cowboy's founders, Karim Slaoui and Tanguy Goretti, told me their bike was meant for commuters, fun-seekers and middle-aged desk slaves like me who want to get more exercise and the extra oomph of an electric assist on a steep hill.
Go deeper