DHS announces new deportation and enforcement guidance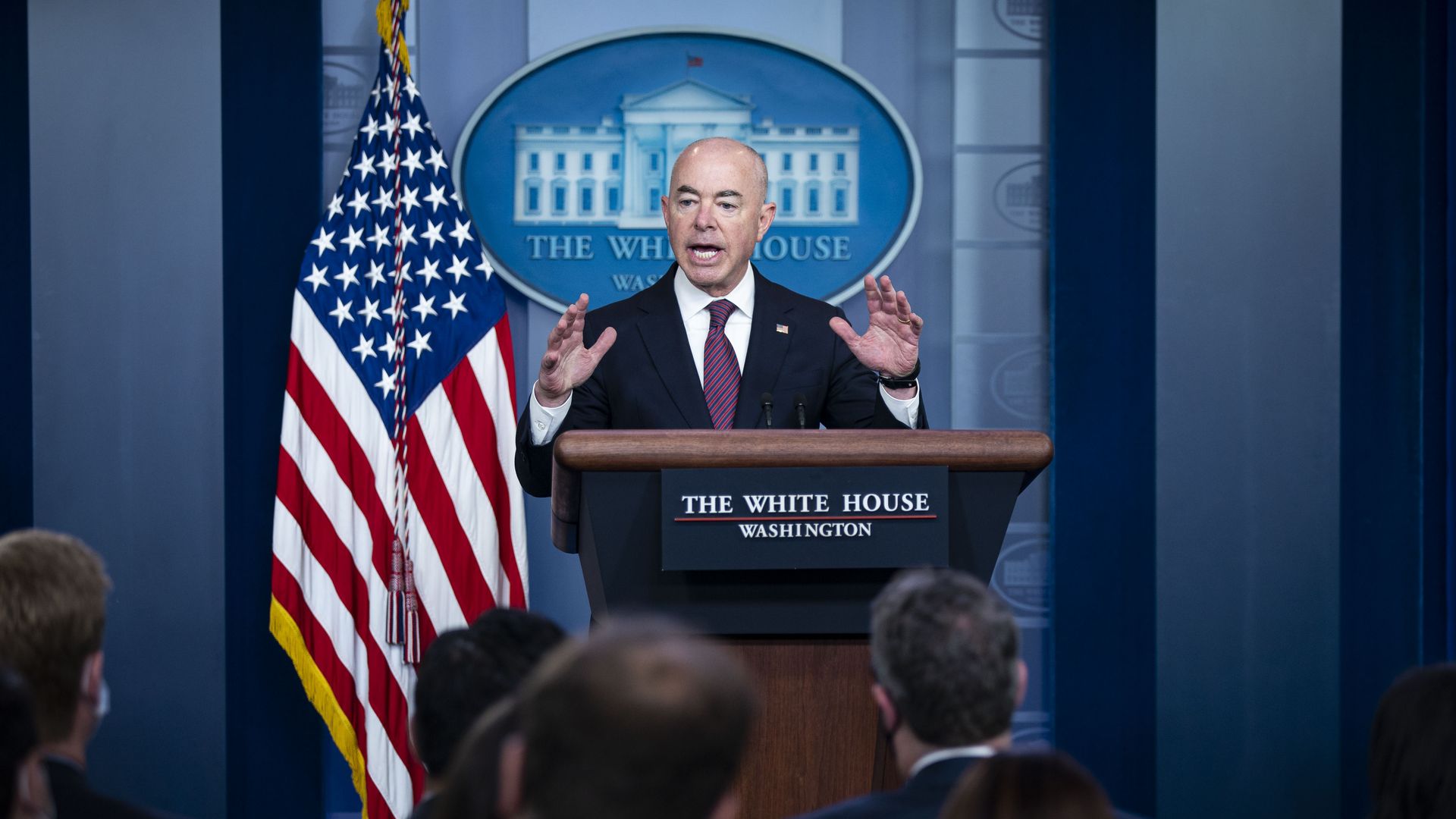 Homeland Security Secretary Alejandro Mayorkas on Thursday announced new immigration enforcement priorities that seek to "take into account the totality of the facts and circumstances" in cases involving undocumented immigrants.
Driving the news: "The fact an individual is a removable noncitizen will not alone be the basis of an enforcement action against them," per the new guidance. "We will use our discretion and focus our enforcement resources in a more targeted way."
The guidance, effective Nov. 29, will prioritize the arrest and removal of immigrants who are a threat to national security, public safety and border security.
The new guidance prohibits Immigration and Customs Enforcement officers from detaining immigrants whose status becomes revealed by "unscrupulous employers."
"We must ensure our immigration enforcement authority is not used as an instrument of these and other unscrupulous practices," per the guidance.
The guidelines also discourage ICE officers from deporting farmworkers, the elderly and others, who were able to be deported under the Trump administration, per the Washington Post.
The big picture: The guidance comes as progress in Senate has stalled in its effort to include a legalization process in the budget, per the Post.
What he's saying: "In exercising this discretion, we are guided by the knowledge that there are individuals in our country who have been here for generations and contributed to our country's well-being, including those who have been on the frontline in the battle against COVID, lead congregations of faith, and teach our children," Mayorkas said.
"As we strive to provide them with a path to status, we will not work in conflict by spending resources seeking to remove those who do not pose a threat and, in fact, make our nation stronger."
Go deeper: First look: Biden's economic case for green cards
Go deeper