Celebrity pols propel ad spending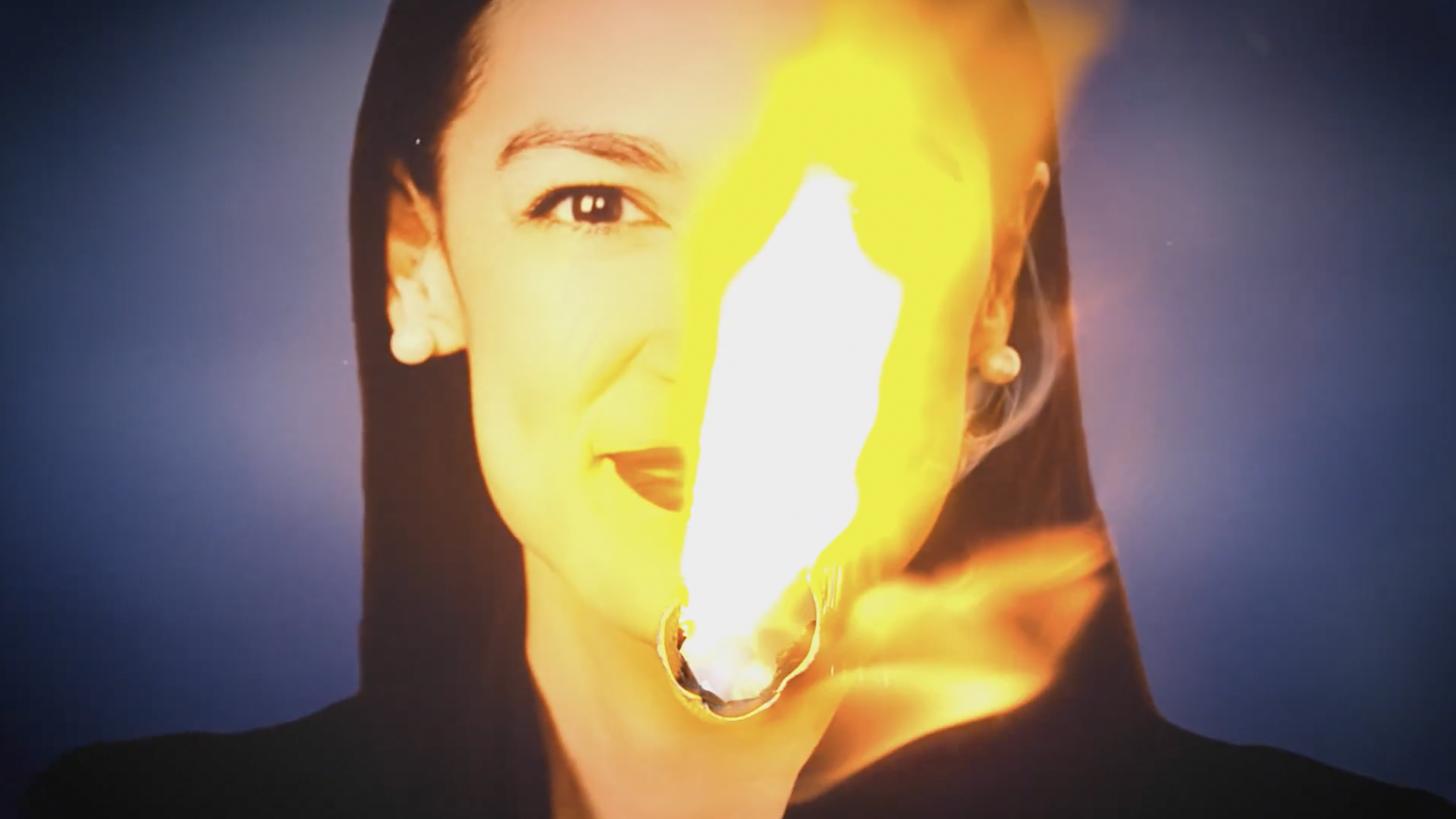 The rise of celebrity politicians is fueling record ad spending that will likely continue to flood American airwaves through next year's midterms, industry watchers tell Axios.
Why it matters: Firebrand congressional freshmen and sophomores are raking in grassroots donations — and starring in ads from both allies and opponents alike. It's part of an explosion in small-dollar fundraising that's translating into a huge spike in paid political advertising.
What they're saying: One such lawmaker, Rep. Alexandria Ocasio-Cortez (D-N.Y.), has become such a fixture of both Democratic and Republican ads that advertising intelligence company AdImpact built a facial recognition tool to pick up on her likeness in TV spots.
Politicians like AOC or Rep. Marjorie Taylor Greene (R-Ga.) are huge fundraising draws not just for themselves, but for other candidates — on both sides — who invoke them in their own appeals, according to John Link, AdImpact's vice president of sales and marketing.
One particularly vivid example was a 2019 ad from the Republican group New Faces GOP, in which a photo of AOC was literally set on fire.
"It's a politically charged environment," Link told Axios. "And because of that you create more emotional responses, and the way folks feel that they can respond to that emotionally is of a financial nature."
The big picture: That financial windfall — for celebrity officeholders and their supporters and detractors — is driving record-breaking spending on political ads this cycle, according to a new AdImpact report.
The company is predicting nearly $9 billion in spending on political media through Election Day next year, the most-ever for a midterm cycle.
Already, political ad spending is 61% higher than it was at this point in 2019, and 214% higher than 2017, AdImpact said in a report released Wednesday.
Between the lines: AdImpact notes substantial fundraising by both parties' national campaign committees. But it says that spending will be driven in large measure by younger, more ideologically strident officeholders who are raking in huge sums.
"Candidate fundraising is keeping pace with committees, driven in large part by celebrity-esque candidates' online fundraising prowess," the report says.
"We found that House members with high profiles like AOC and Marjorie Taylor Greene are raising similar amounts as party leadership heavy-hitters like [Speaker] Nancy Pelosi (D-Calif.) and [House Minority Leader] Kevin McCarthy (R-Calif.)."
Go deeper