More than 70% of African countries miss COVID vaccination target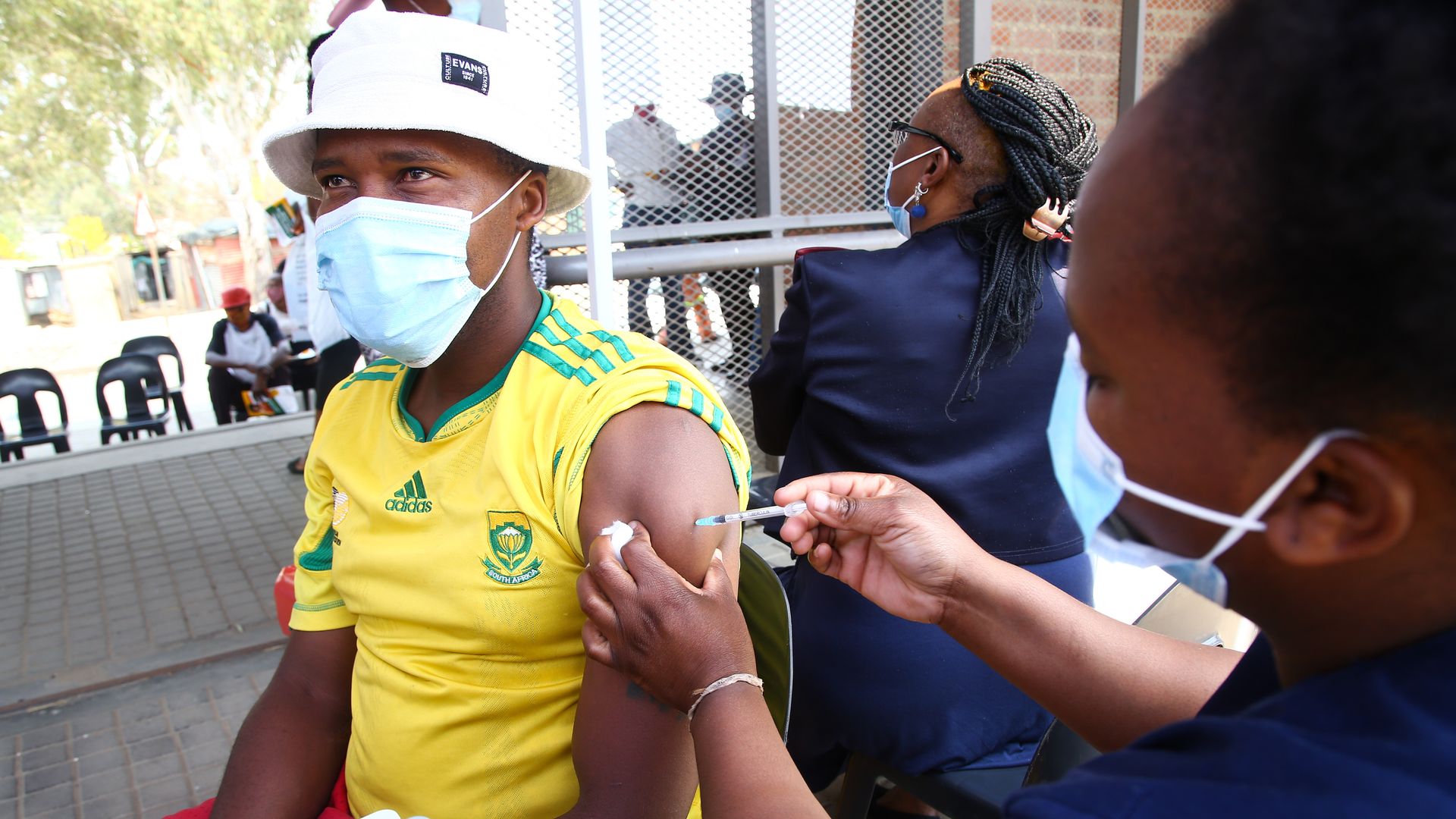 The World Health Organization said on Thursday that just 15 out of 54 African countries had fully vaccinated 10% of their populations against COVID-19.
Why it matters: The announcement that more than 70% have missed the World Health Assembly's target indicates that global leaders are struggling to narrow the large gap in vaccine access between poor and wealthy countries.
The longer it takes to reach the goal, the more likely it becomes that a new variant will undermine the efficacy of the vaccines, per the World Health Assembly.
Details: The African countries that have reached the 10% goal include Seychelles, Mauritius, Morocco, Tunisia, Comoros, Cape Verde and other countries with "relatively small" populations, according to the WHO.
Half of the 52 African countries have fully vaccinated "just 2% or less of their populations," the WHO said.
Of note: About 90% of high income-countries globally have reached this vaccination goal per the WHO.
The big picture: In May, the World Health Assembly announced its goal of having 10% of every country vaccinated by Sept. 30th, which would lead to 30% of the world being vaccinated.
The WHO wants 40% of the world's population vaccinated by year's end.
What they're saying: Dr. Richard Mihigo, the WHO coordinator for the Immunization and Vaccines Development Program of Africa, said there is "still a long way to go" to reach that target.
"Shipments are increasing but opaque delivery plans are still the number one nuisance that hold Africa back," Mihigo added.
What's next: Mihigo said that COVAX, the global vaccine distribution program, is "working with donors to identify the countries that can currently absorb large volume of vaccine and send them their way."
Go deeper: Rich countries pull a reverse Robin Hood on COVID-19 vaccines
Go deeper