U.S. declares more than 20 species extinct after exhaustive searches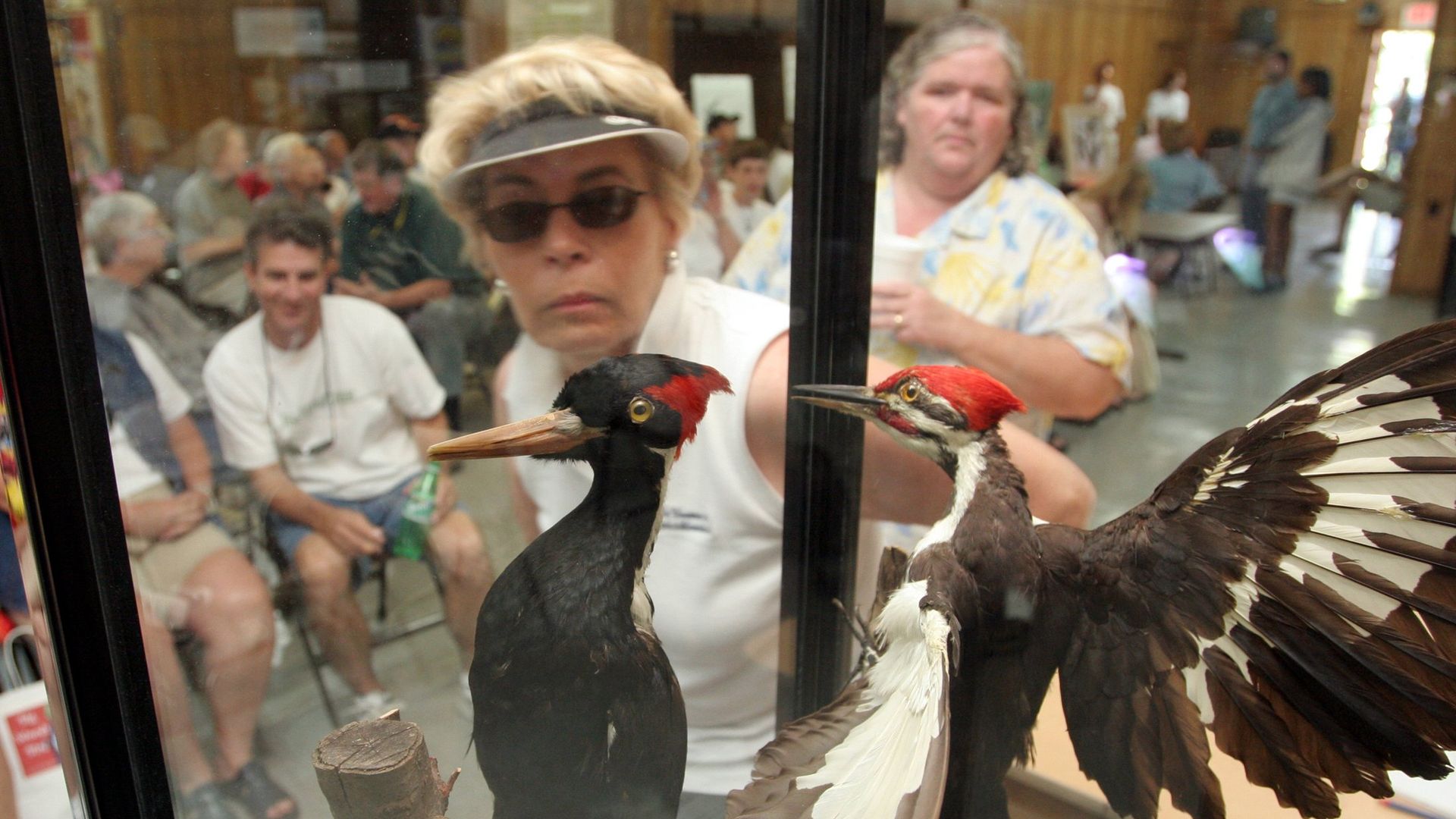 The Fish and Wildlife Service announced Wednesday that 22 animals and one plant native to the United States are now extinct and should be removed from the endangered species list after exhausting efforts to find evidence that they are still alive.
Why it matters: After existing for an untold number of years, the species will likely never appear on the planet again, largely because of human-caused habitat destruction and climate change.
Federal scientists warned that the consequences of humanity's impact on habitats and a warming planet may make such disappearances more common unless conservation efforts are increased.
The list includes 11 birds, eight freshwater mussels, two fish, a bat and a plant.
The ivory-billed woodpecker, which was native to the southeastern U.S., was the third-largest woodpecker in the world. Its decline and extinction coincided with the destruction of its old-growth forest habitat from logging.
The kauaʻi ʻōʻō, a Hawaiian forest bird, can now only be heard through recordings. Habitat destruction and the introduction of non-native species, including egg-eating mammals, contributed to its extinction.
Bachman's warbler, native to the southeastern U.S., was a yellow-breasted songbird that was last spotted in the country in 1988. The loss of mature forest habitat and widespread collection were the primary causes of its extinction.
The flat pigtoe, a freshwater mussel native to the southeastern U.S., has not been seen since the 1980s.
The San Marcos gambusia, first listed in 1980, was a freshwater fish found in the slow-flowing section of the San Marcos River in Texas.
What they're saying: "With climate change and natural area loss pushing more and more species to the brink, now is the time to lift up proactive, collaborative, and innovative efforts to save America's wildlife," Interior Secretary Deb Haaland said.
The Fish and Wildlife Service said that each extinction shows "how human activity can drive species decline and extinction, by contributing to habitat loss, overuse and the introduction of invasive species and disease."
"These extinctions highlight the need to take action to prevent further losses," it added.
Many of the species were likely extremely endangered or extinct before the Endangered Species Act was passed in 1973, meaning that possibly no amount of conservation would have been able to save them, according to the New York Times.
It's possible but improbable that the 23 species could reappear.
11 of the species were native to Hawaii and Guam.
The big picture: 54 species, including the bald eagle and humpback whales, have been taken off the endangered list after recovering, and another 56 species have been downgraded from endangered to threatened.
Go deeper