Free food, vaccine mandates key to wooing back office workers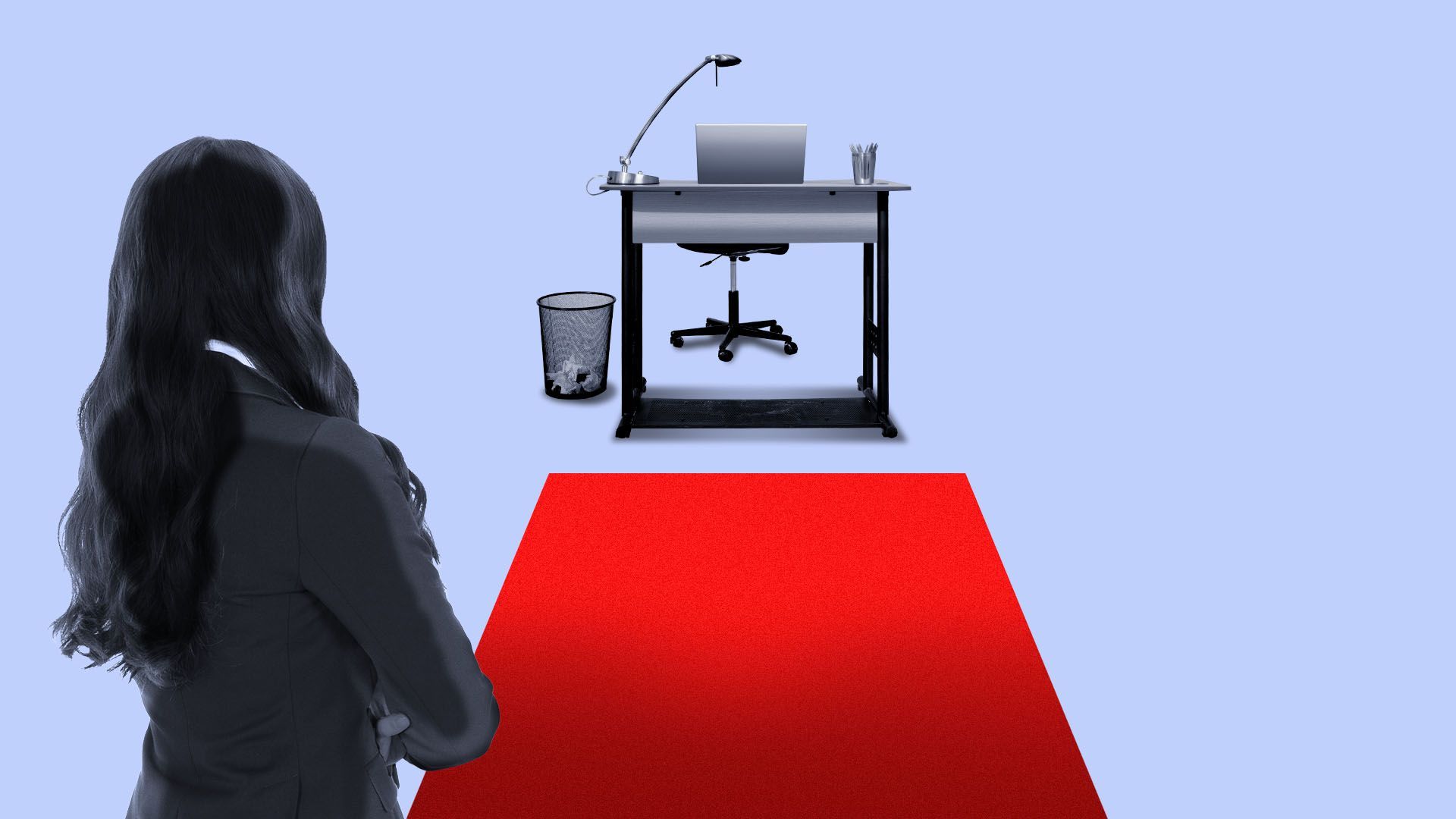 If you want to get Chicago workers back in the office for a big meeting, you'd do well to schedule it on Thursday and lay out a spread of free food, according to data gathered by a leading workplace management software company.
Why it matters: Many employers in Chicago and across the nation had their autumn return-to-work plans scuttled by the Delta variant. Now, companies that still want to schedule important in-person meetings have to get workers on board first.
Driving the news: Robin, a company that makes workspace logistics software, released its most current national data on who is returning to the office, who isn't and where.
The data is based on insights gleaned from Robin's software, which helps employers implement a desk booking system at their offices.
Zoom in: The percentage of Chicago employees returning to the office rose just 3% in August after a 90% bump in July.
The number of desk bookings decreased by about 18% in August compared to a 168% rise in July.
Thursday is the preferred day to work in the office for Chicagoans, followed closely by Tuesday and Wednesday.
The big city picture: Many Chicago workers — like those in other big cities — have moved further from the office and don't want to make the daily commute on public transportation or pay big parking fees, Robin co-founder Zach Dunn tells Axios.
The national picture:
What turns workers off, according to Robin intel:
Requiring workers to return on certain days without a good reason.
Requiring all workers to wear masks when alone at their desks.
Returning to big, mostly empty offices.
What woos workers back to the office:
Knowing when other key co-workers will be present.
The promise of free breakfast and/or lunch.
Vaccine verification mandates.
Flexible schedules.
What's next: Dunn expects more companies to defer full returns to next year, but to still hold occasional in-person meetings. And he warns employers to remain flexible.
When employers tighten rules on the days "people have to be in the office, they see an exodus of employees," he says. "Because guess what, you're competing against people who don't have those rules."
Go deeper