Tennessee state colleges maintain record award pace
Tennessee community and technical colleges continued awarding degrees, diplomas and certificates at record levels this year despite the pandemic.
Data released last week showed a combined 22,956 given out during the latest academic year, only one behind last year's all-time high.
Why it matters: Boosting graduation numbers has been a top goal at state colleges for years since that's when students can harness their education for better jobs and earnings.
TBR Executive Vice Chancellor Russ Deaton told Axios he was "pleasantly surprised" to see those numbers stay high even as enrollment slowed.
Reality check: Enrollment trends show trouble ahead.
Community college enrollment dropped by nearly 10% last fall. Early numbers show a drop of nearly 9% this fall.
Technical college enrollment did increase, driven in part by high school interest in dual enrollment courses. But it wasn't enough to offset community college losses.
What's next: Deaton said college officials are currently grappling with how to stop the slide.
"I don't think there's a good sense yet of how we arrest that trend or what the causes of that are," Deaton told Axios.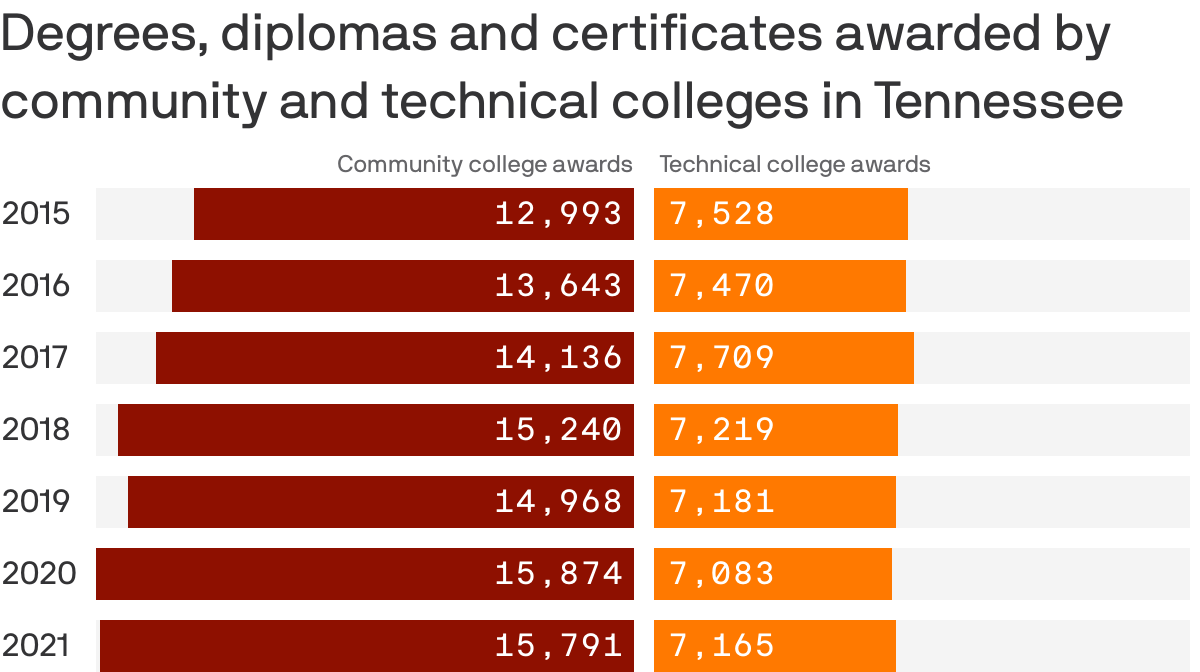 Go deeper