Nashville plans to extend sidewalk dining program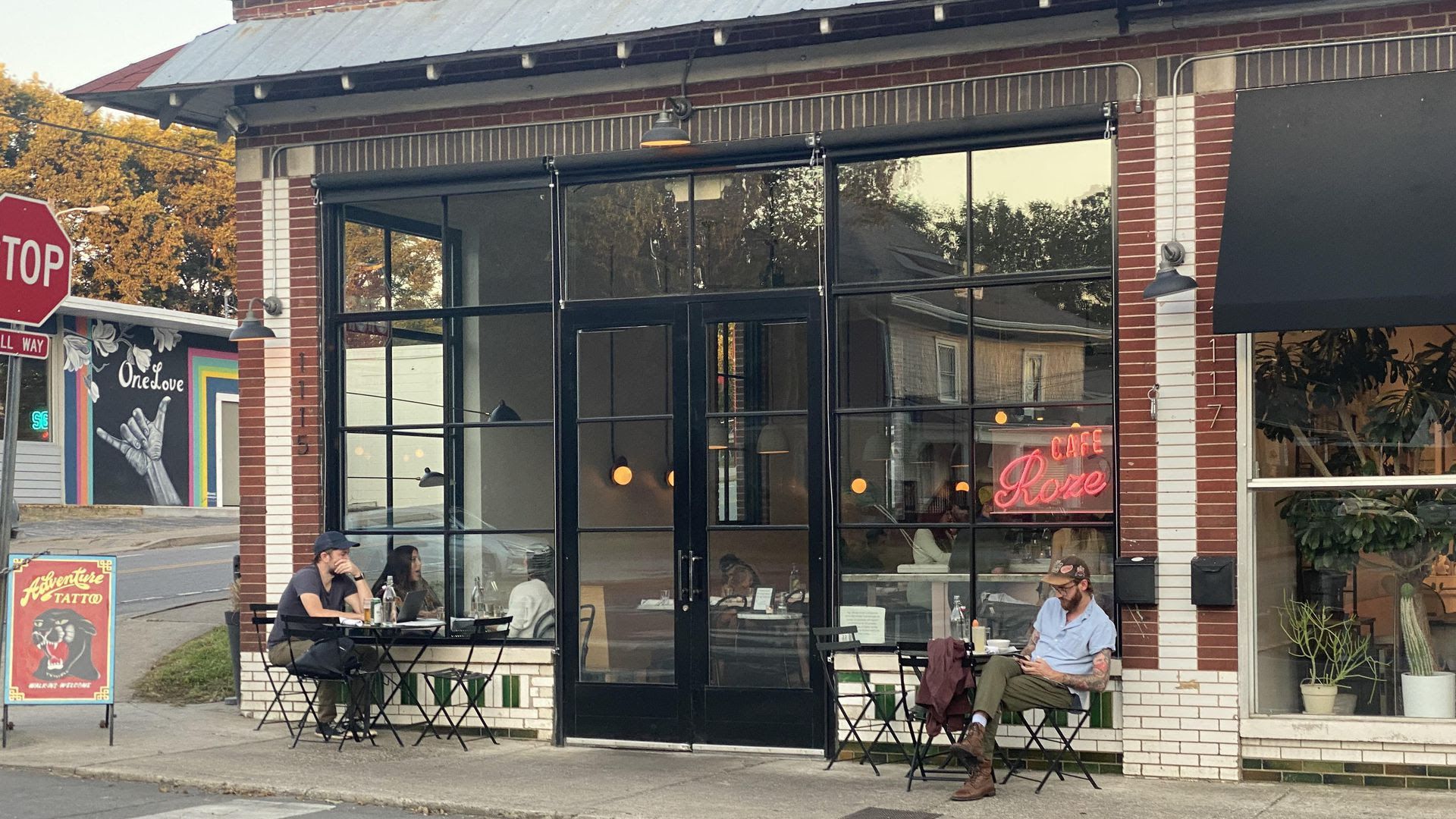 Metro Councilmember Sean Parker plans to extend an expiring permit program that cuts bureaucratic red tape and allows restaurants and bars to offer more outdoor dining.
Why it matters: More diners than ever wanted to eat outdoors due to the pandemic. But despite Nashville's warm weather, many restaurants were scrambling to add outdoor seats.
Parker's 2020 legislation sought to make it easier on those bars and restaurants. The new law, which passed unanimously, allows permitted restaurants to add tables on sidewalks and parking lots in the public right-of-way, as long as they don't violate the Americans with Disabilities Act.
Parker's bill also eliminated permit fees and made it easier for restaurants to convert private parking spots to outdoor dining tables.
The latest: According to a public records request by Axios, the impact of Parker's legislation has been modest so far: just seven bars and restaurants have been granted a sidewalk cafe permit. However, that number doesn't include the many restaurants that added outdoor seating to their own properties, which is still unknown.
Downtown mainstay Frothy Monkey is one example of the sidewalk dining permit in action: The coffee shop successfully added sidewalk seating and re-routed pedestrian traffic through former curbside parking.
What they're saying: Parker told Axios the sidewalk cafe permits are set to expire in February 2022 because "we all hoped we'd be out of this COVID reality by now."
"I think it's a positive thing all around," Parker said. "I'm drafting a bill that would at least extend (the permit) indefinitely."
"I'm also going to be working with the Codes Department to see if there's anything we can do to streamline it, make it better, beef it up."
What's next: Restaurants say the added outdoor dining is here to stay. Sinema, the upscale south Nashville eatery, added outdoor seating without needing the new permit.
"What was intended to be a temporary solution ended up being so popular, we decided to keep it," said Carly Houison, general manager and head of sales at Sinema.
Go deeper