Jan. 6 select committee issues 11 additional subpoenas to Trump rally planners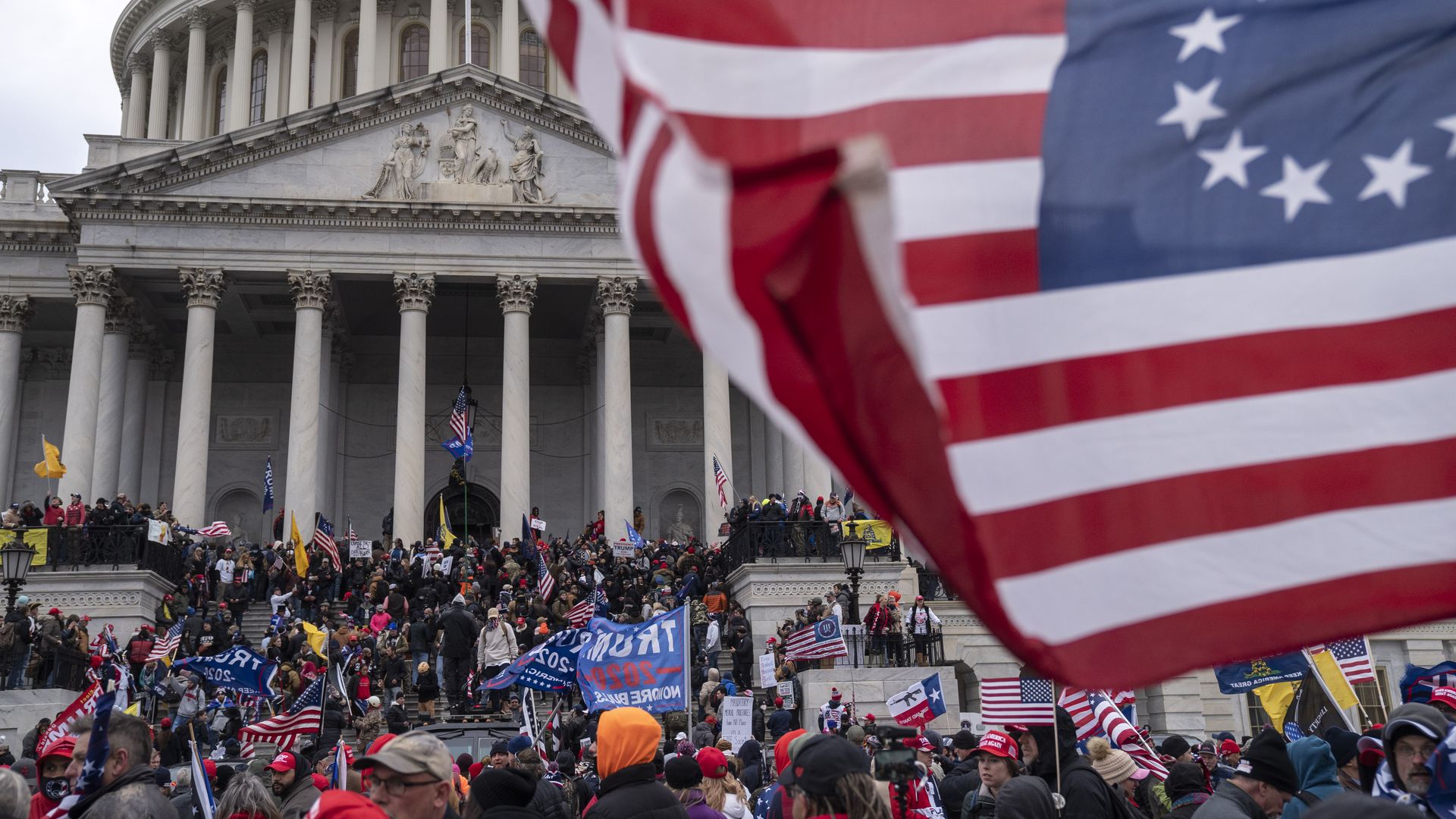 The select panel investigating the Jan. 6 Capitol insurrection has issued 11 new subpoenas to people involved in planning the rally ahead of the riots.
Why it matters: The new subpoenas provide more insight into the scope of the select committee's investigation as it ramps up. The previous subpoenas were issued to four members of former President Trump's inner circle.
The details: Those who were issued subpoenas include: Caroline Wren, Cynthia "Cindy" Lee Chafian, Hannah Salem Stone, Justin Caporale, Katrina Pierson, Kylie Jane Kremer, Lyndon Brentnall, Maggie Mulvaney, Megan Powers and Tim Unes.
According to the committee's release, Women for America First (WFAF) organized the Jan. 6 rally on the Ellipse, rallies at Freedom Plaza on Nov. 14 and Dec. 12 and two "March for Trump" nationwide bus tours that generated interest and attendance at the Washington rallies.
"The subpoenas are helping to fill in the details of a picture that's becoming clearer and clearer from a lot of information that's online," Rep. Jamie Raskin (D-Md.) told Axios on Wednesday.
What's next: Those who have already received subpoenas have not yet responded, Thompson told reporters.
They were sent to former White House chief of staff Mark Meadows, former communications official Dan Scavino, former Defense Department official Kash Patel and former Trump adviser Steve Bannon.
They have until Oct. 7 to turn over the requested documents. Patel and Bannon are instructed to appear before the committee on Oct. 14, and Meadows and Scavino have been told to appear on Oct. 15.
Rep. Adam Schiff (D-Calif.) has warned that those who refuse to comply with subpoenas would be guilty of criminal contempt.
Former President Trump has suggested the group is covered by executive privilege.
Go deeper