Ivermectin prescriptions soar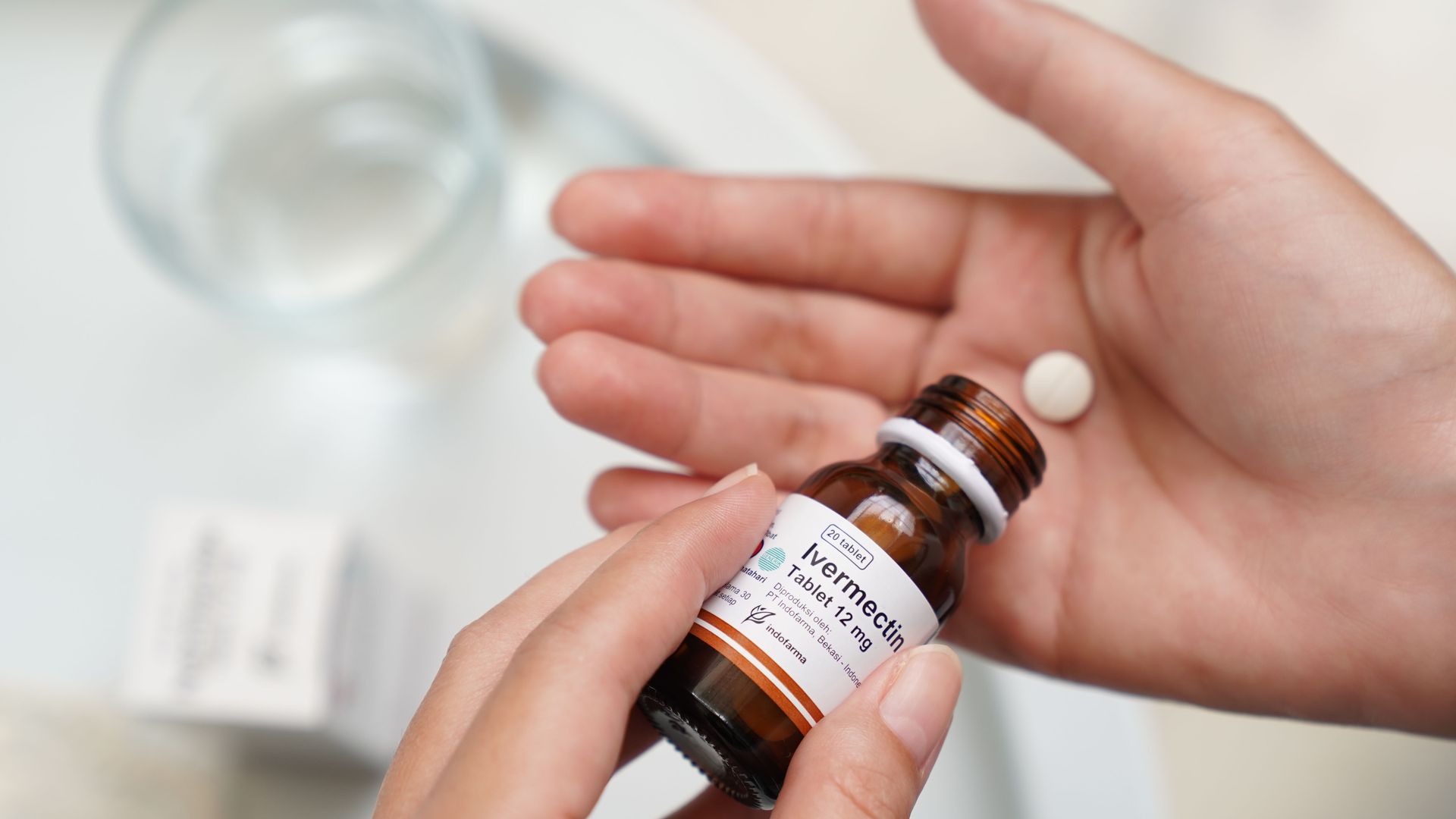 Prescriptions for Ivermectin soared more than 70% between 2019 and the beginning of 2021, according to insurance claim data compiled by Komodo Health.
Why it matters: Ivermectin — which has some dermatological uses in humans but is mostly for veterinary purposes — has not been shown to be at all effective against COVID, yet its use has soared, fueled in part by rampant misinformation.
What they're saying: "We're doing an insurance claims analysis — providers are writing those prescriptions and pharmacists are filling them," Tabby Khan, Komodo's medical director, told Axios.
"It's like: How deep does this disinformation go that it's now impacting providers?"
By the numbers: The greatest increases were seen in Idaho, New Mexico, and Wyoming, where the prescriptions increased by 258%, 216%, and 204%, respectively.
The latest installment of the Axios/Ipsos Coronavirus Index found the majority (65%) of respondents had either never heard of Ivermectin or said it was a dangerous or ineffective treatment for treating COVID in humans.
But 10% said they believed it was safe and effective for treating COVID in humans.
The intrigue: The Komodo data appears to illuminate, in many settings, a backdoor for patients to obtain the drug for off-label use.
Prescriptions from dermatologists, the specialty that has traditionally been the most likely to recommend the drug, rose only 2% during the study time period.
At the same time, prescriptions for the drug from doctors in anesthesiology, physical medicine and rehabilitation, and pulmonary disease specialties increased 1,319%, 1,301%, and 1,167%, respectively. 
The bottom line: "This is just a small pot of the Ivermectin being taken in the United States right now, because for every physician and insurance claim that gets filed, you'll also see people going to animal supply stores or paying out of pocket. This is really concerning," Khan said.
Methodology: This Axios/Ipsos Poll was conducted Sept. 24–27 by Ipsos' KnowledgePanel®. This poll is based on a nationally representative probability sample of 1,105 general population adults age 18 or older.
The margin of sampling error is ±3.2 percentage points at the 95% confidence level, for results based on the entire sample of adults.
Go deeper