Study: Declining fertility rates are a matter of choice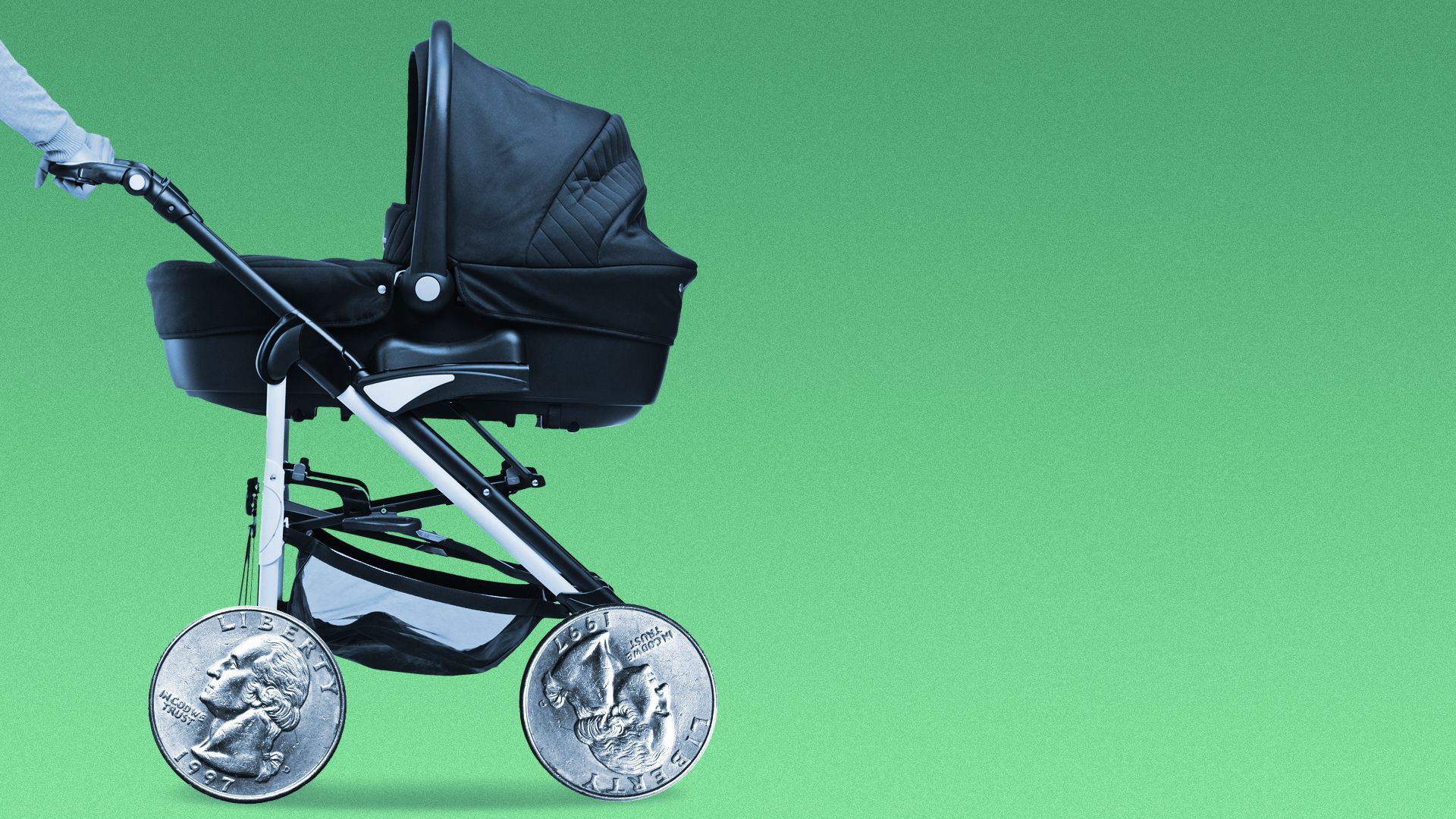 A new study posits one explanation for the dramatic drop in birth rates in the U.S.: shifting priorities among young adults.
Why it matters: If the fall in the U.S. birth rate is largely driven by changing life priorities among people of child-bearing age, it limits any steps that might be taken to reverse the trend.
By the numbers: Between 1980 and 2007, U.S. birth rates stayed within a narrow range of roughly 65–70 births per 1,000 women aged 15–44.
But between 2007 and 2020, birth rates plummeted by about 20%, falling to 55.8 last year.
"Aside from the impact of the Great Recession, which contributed to the decline for the first few years of this period, we are unable to identify a strong link between any specific policies or economic factors and the declining birth rate," a group of economists from the University of Maryland and Wellesley College write in a working paper published in the National Bureau of Economic Research.
Instead, the authors settle on one possible explanation: Young adults would rather be doing something else with their lives.
How it works: The U.S. could be undergoing a "second demographic transition," following the first transition of very high to lower fertility levels — as well as lower infant mortality rates — that occurred during the Industrial Revolution.
The new transition puts a "greater emphasis on individual autonomy" while de-emphasizing marriage and parenthood, the authors write.
At the same time, the act of "parenting" — which only became a commonly used verb in the 1970s — came to be seen as more resource- and time-intensive, "clashing with career aspirations or a desire for more leisure time," they note.
While that clash didn't instantly materialize in 2007, when birth rates began dropping, the authors argue the cohorts of women entering childbearing age at that time "experienced more intensive parenting from their own parents."
That in turn could have reinforced the idea that young people needed to choose between having time for children or having time for anything else.
The bottom line: Barring a drastic shift in individual priorities — or some way to add more hours to the day — reversing demographic decline could be very difficult.
Go deeper