Dollar Tree to raise prices above $1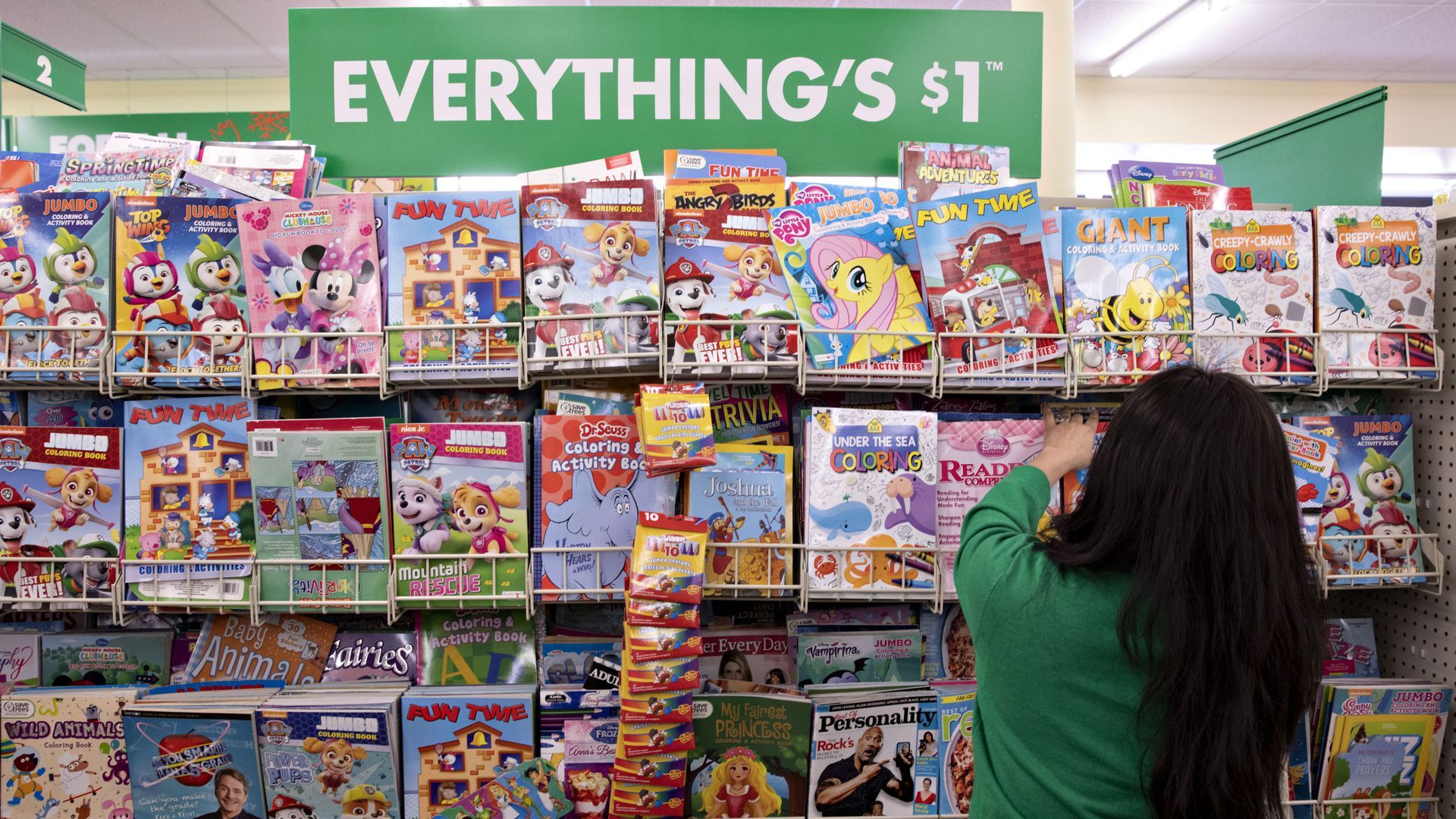 Dollar Tree announced its $1 era is over. The bargain brand said to expect items above the 1-buck price point (and $3 or $5 in some locations) on shelves.
Why it matters: For decades, Dollar Tree looked to cheaply sourced goods — and rock-bottom costs to get them here — to deliver the $1 price tag some communities have come to rely on.
The pandemic-era supply chain mess is wrecking that formula.
What they're saying: "We rec­og­nize the need to make ad­just­ments in the cur­rent eco­nomic en­vi­ron­ment," Dollar Tree CEO Michael Witynski told the WSJ.
He cited pressure "on wages, freight and on our sup­pli­ers and cost increases."
The price increases mean its merchants can now source items "slightly higher-priced" than the roughly 43 cents they historically buy products for.
This has been years in the making. Dollar Tree started experimenting with higher prices in 2019. Today's announcement, though, is the most expansive.
Dollar General said last year it's trying new stores with a $5 price ceiling.
Taken together, two dollar-store giants have tiptoed away from their namesake commitment.
View from Wall Street: Investors — including one hedge fund — badgered Dollar Tree to hike prices. They got what they wanted.
The stock had its best day in 21 years.
Go deeper