Columbus' charter school boom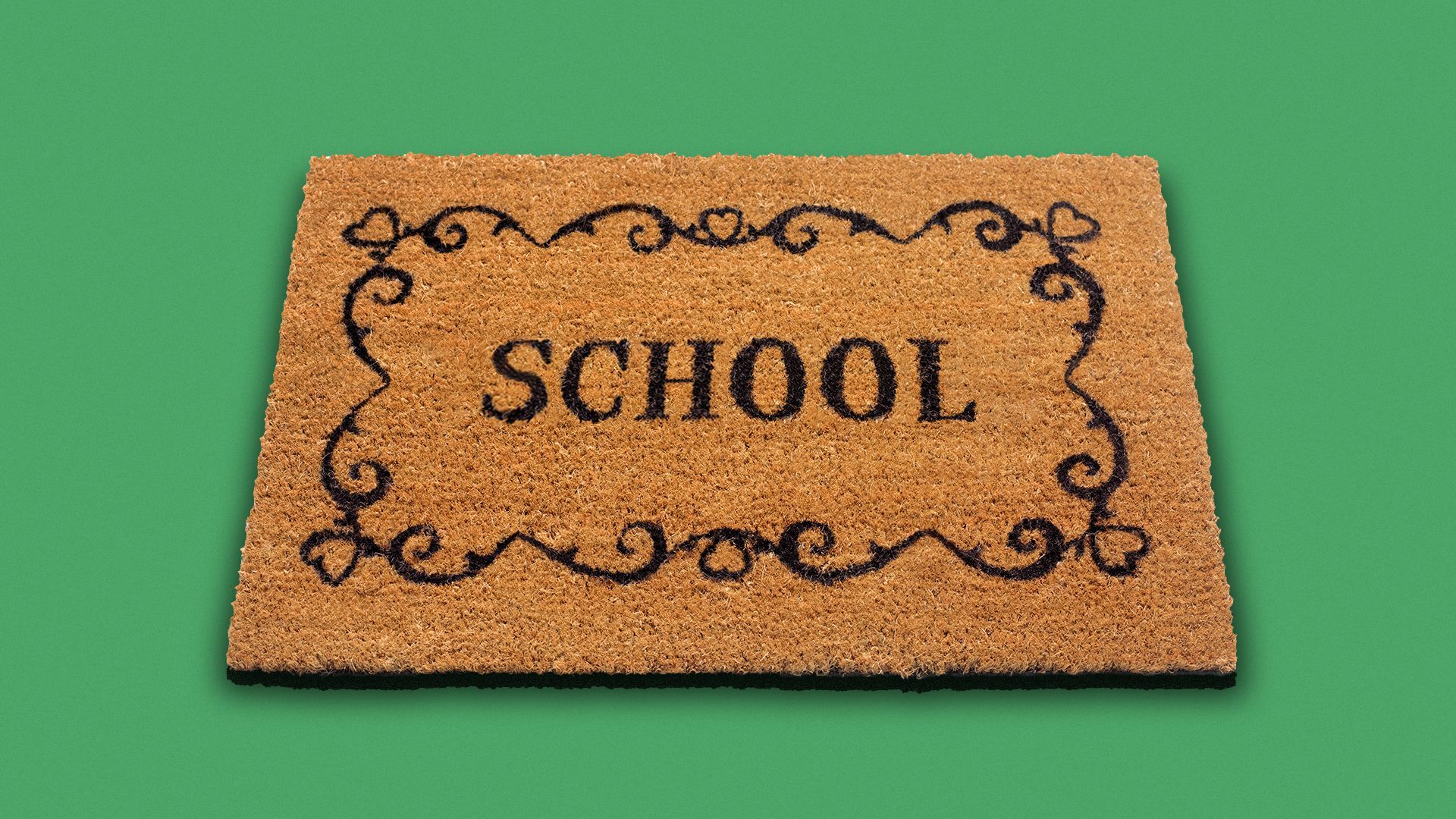 Ohio's charter schools nabbed a record number of public school students during the pandemic, registering an 11.1% enrollment increase between the 2019-20 and 2020-21 school year.
Public schools, meanwhile, experienced a nearly 4% decline, according to a new analysis from the National Alliance for Public Charter Schools.
Why it matters: The study's authors say parents who were dissatisfied with how public districts handled COVID shutdowns and learning from home "voted with their feet," which could have major financial implications. School funding is based on student enrollment, so if enough children leave a public district, its budget takes a big hit.
Columbus City Schools, for example, lost nearly $170 million in state funds in the 2020-21 school year as more than 20,000 students enrolled in charter schools, according to data provided to Axios.
School board president Jennifer Adair tells Axios that loss impacts how districts can serve the students who remain enrolled. Columbus' public schools serve a disproportionate number of students who are Black, living in poverty or have a disability.
By the numbers: The analysis says Ohio charters gained about 12,000 kids while public schools lost about 64,600.
Yes, but: Some local charter schools would take in more students if they could.
KIPP Columbus, part of a large charter chain featured in the study, has a waiting list of nearly 2,500 students, according to its website.
The school is working to expand its campus, but unlike public schools, charters can't ask voters for property taxes to fund construction, which can stunt growth.
The big picture: According to the Ohio Education Association, the state's largest public teachers union, it's not clear if the charter increases are a blip or a long-term trend, president Scott DiMauro tells Axios.
Ohio's figures are slightly higher than the national trend. Across the U.S., charter school enrollment increased by about 7% and public school enrollment dropped about 3%, the study says.
What they're saying: "The narrative some charter school advocates are pushing is that everyone is flocking to charter schools from public schools," DiMauro says.
"I think it would be, at best, premature to say there's truth to that."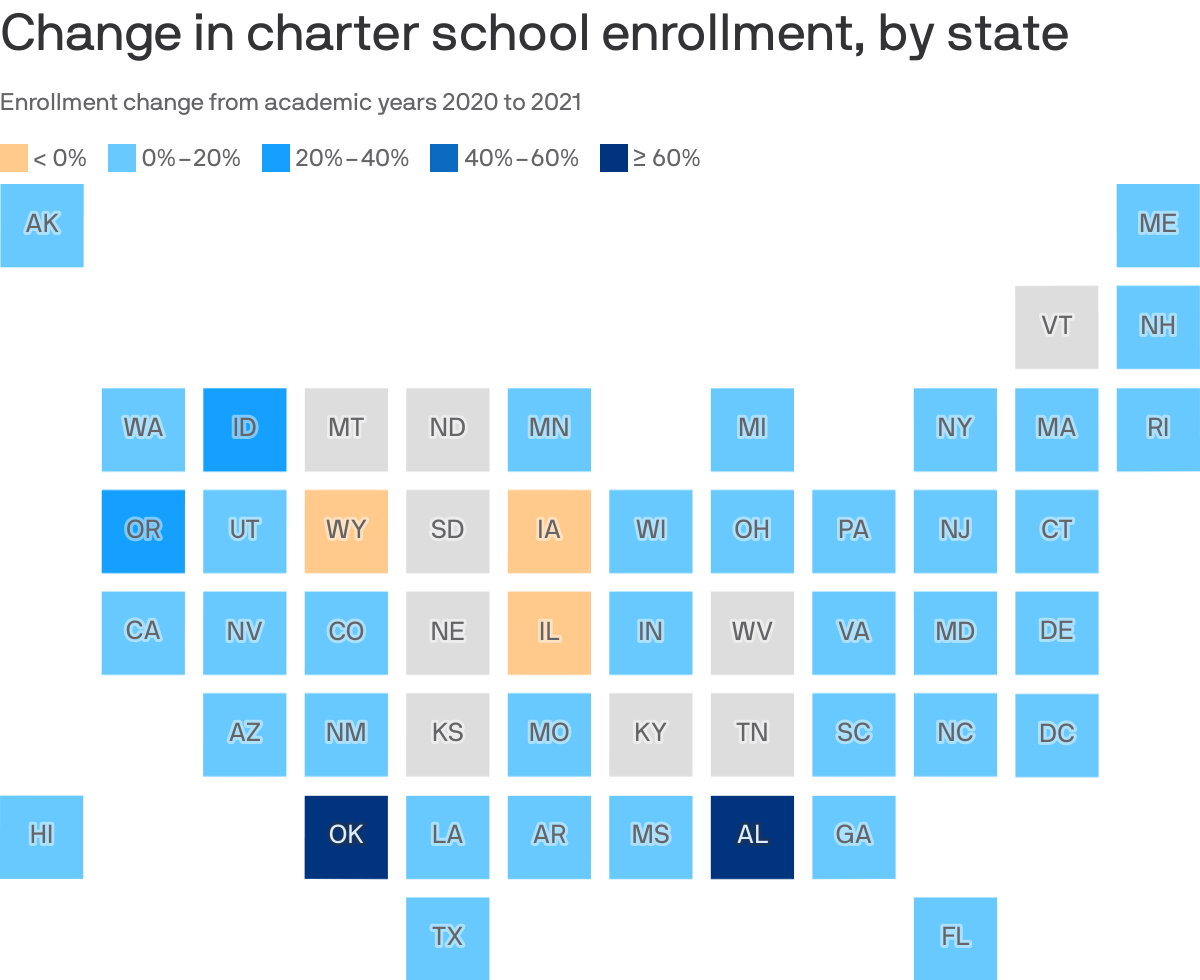 Go deeper