First look: Poll shows Black support for climate spending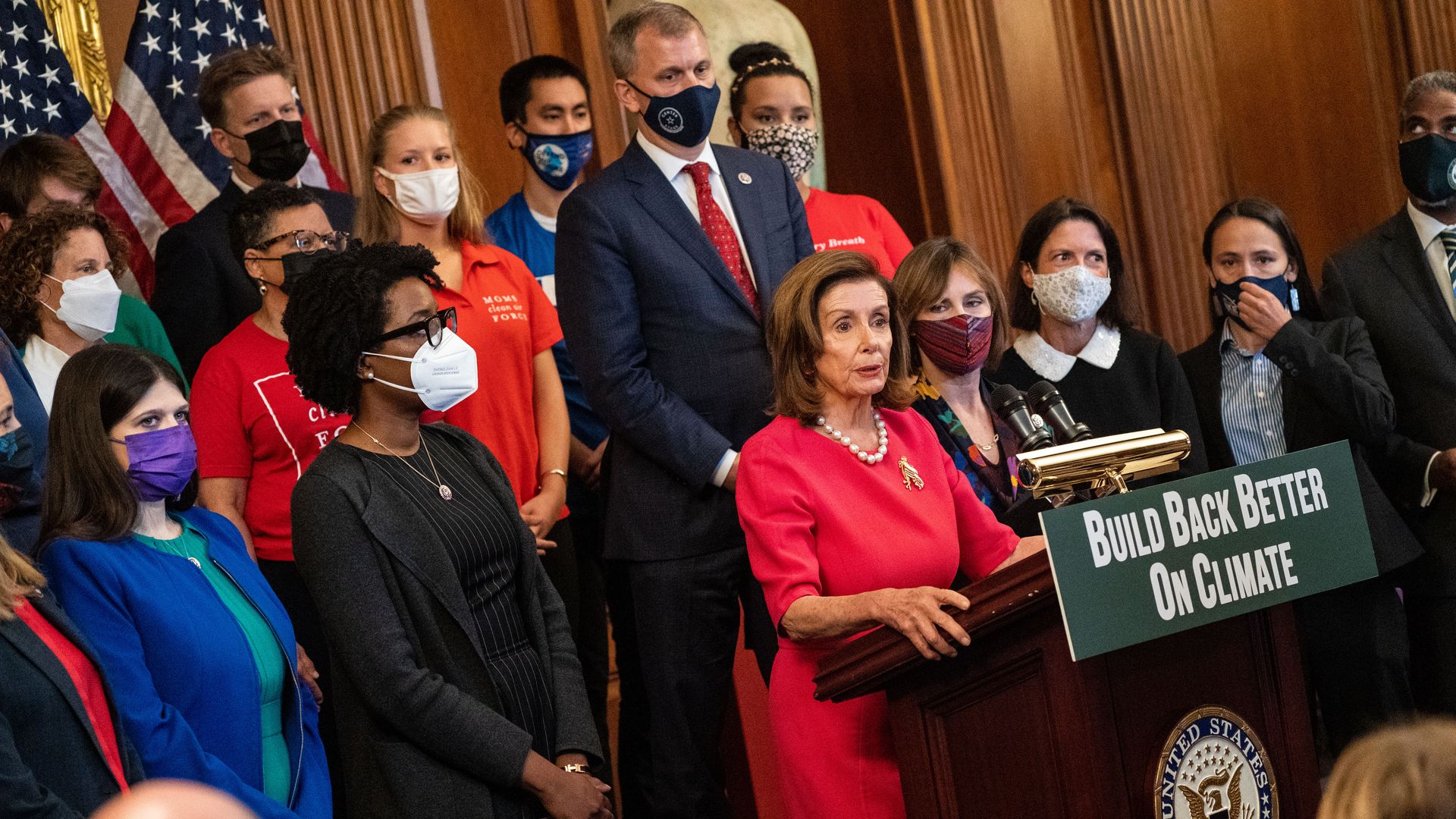 Over two-thirds of Black voters favor inclusion of new investments to combat climate change and expand the social safety net in wide-ranging federal spending legislation, per new polling by the firm Hit Strategies shared with Axios.
The poll also showed that climate is tied for Black voters' top priority in infrastructure legislation.
Why it matters: Black voters are a key Democratic constituency, and the fate of pending infrastructure plans will factor into midterm election contests.
"As Democrats negotiate the two spending bills this week, it is imperative that they consider the priorities of Black voters' whose communities have been disproportionately impacted by the effects of climate change, the housing crisis, and lead pipes," Hit Strategies founding partner Terrance Woodbury said in a statement.
The big picture: The Democratic polling firm's survey comes as the White House and Democratic leaders are struggling to move a multi-trillion-dollar package that includes major new incentives and investments in renewable power, electric vehicles and other clean energy sources.
The separate bipartisan infrastructure bill also has clean energy and environmental spending in areas like lead pipe abatement, but the plan Democrats hope to move on a party-line vote has much larger energy provisions.
By the numbers: Hit Strategies asked Black voters which statement aligns more with their view...
Investments that "prioritize our physical infrastructure by upgrading roads, bridges, energy grids, water pipes, public transit, and providing broadband access."
Investments that go beyond physical infrastructure and "invest in reversing climate change, skills training programs, free community college, and providing more help to children, caregivers, and the disabled."
71% favored the latter category.
Of note: The poll of 1,000 voters has a margin of error of +/- 3.1%.
Go deeper