Biden's climate agenda is hanging by a thread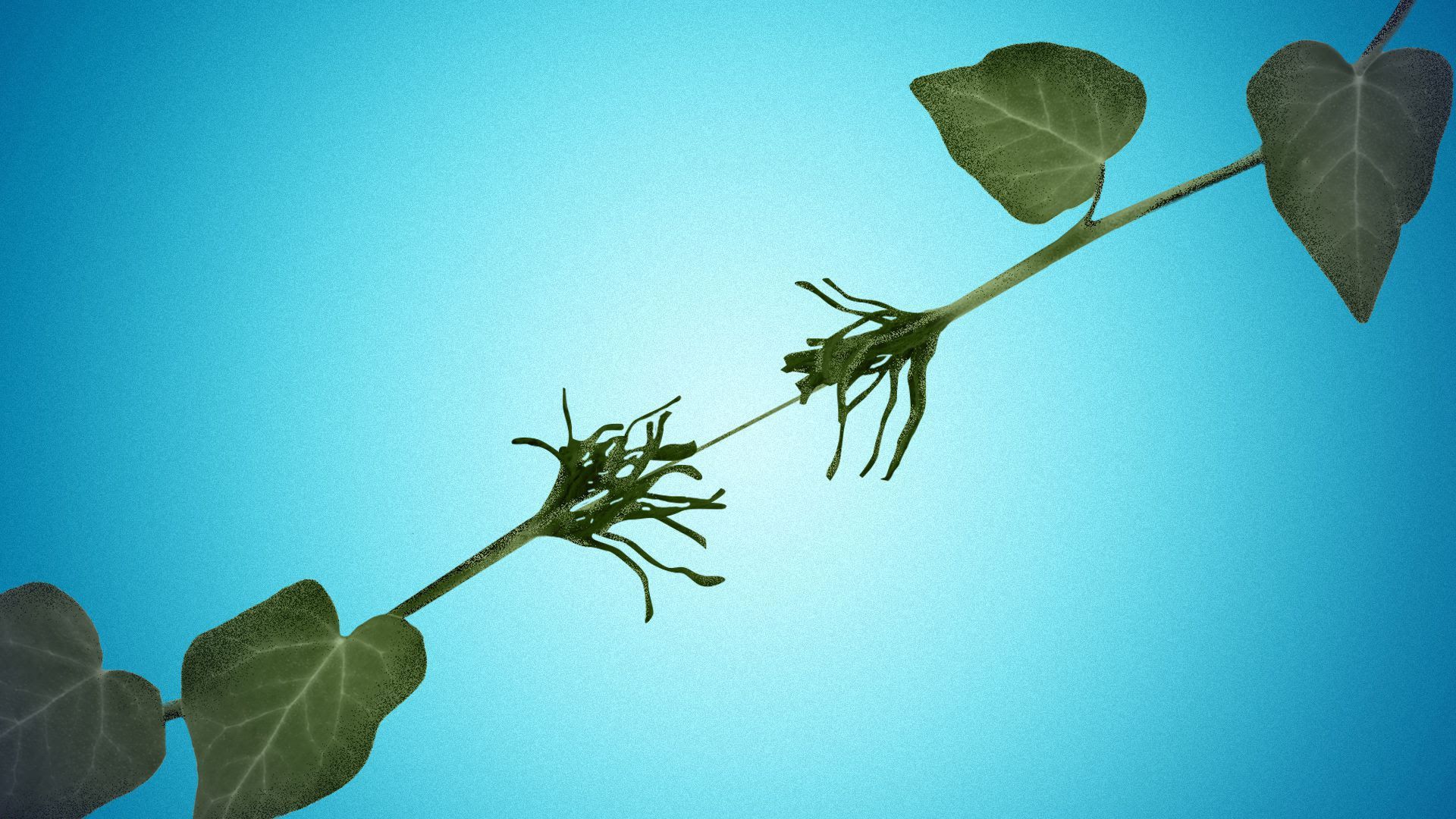 Democrats' pathway to moving huge new climate investments through Congress is looking narrower than ever as negotiations over wide-ranging tax and spending legislation reach a fever pitch.
Driving the news: Washington is enmeshed in tricky talks over sweeping legislation that covers taxes, health and social spending, and of course energy and climate.
Here are a few notes from the cliffhanger on Capitol Hill...
President Biden bailed on plans to visit Chicago in order to continue negotiations over the bipartisan infrastructure plan and the Democrats-only package with vastly larger clean energy investments.
Via E&E News, Joe Manchin (D-W.Va) still has big concerns with the proposed Clean Electricity Performance Program (CEPP). That's the new system of financial carrots and sticks Democratic leaders want to provide utilities to speed up the deployment of zero-carbon power.
Biden's separate White House meetings with Manchin and Kyrsten Sinema (D-Ariz.) — key holdouts on the Democrats' reconciliation plan — produced no apparent breakthroughs.
Many House progressives are holding firm on refusal to back the bipartisan plan — which has some large clean energy and climate spending in its own right — absent the wider Democratic plan moving in the Senate.
Per AP, seven Texas House Democrats signed a letter opposing provisions in the reconciliation package they call punitive to the oil-and-gas sector.
Why it matters: The White House and Democratic leaders want to move hundreds of billions of dollars in unprecedented clean energy and climate provisions through the budget reconciliation process.
Those provisions are key to President Biden's emissions-cutting pledge under the Paris climate deal, and their passage or demise will likely influence the upcoming United Nations climate summit that's critical to combating global warming.
Catch up fast: The bipartisan plan has passed the Senate and House Speaker Nancy Pelosi plans to bring it up tomorrow.
Progressives want assurances that the larger Democrats-only package of social safety net and climate provisions won't be left behind.
But the Senate version of that package remains incomplete as leaders struggle to determine what Manchin and Sinema will tolerate.
What we're watching: The lobbying and advocacy around the bills and key provisions, including the CEPP that's a centerpiece of the reconciliation push.
A new letter from a suite of electricity experts to Manchin (and other lawmakers) makes the case that the CEPP would not jeopardize power system reliability.
Go deeper