Alan Jackson reveals nerve disorder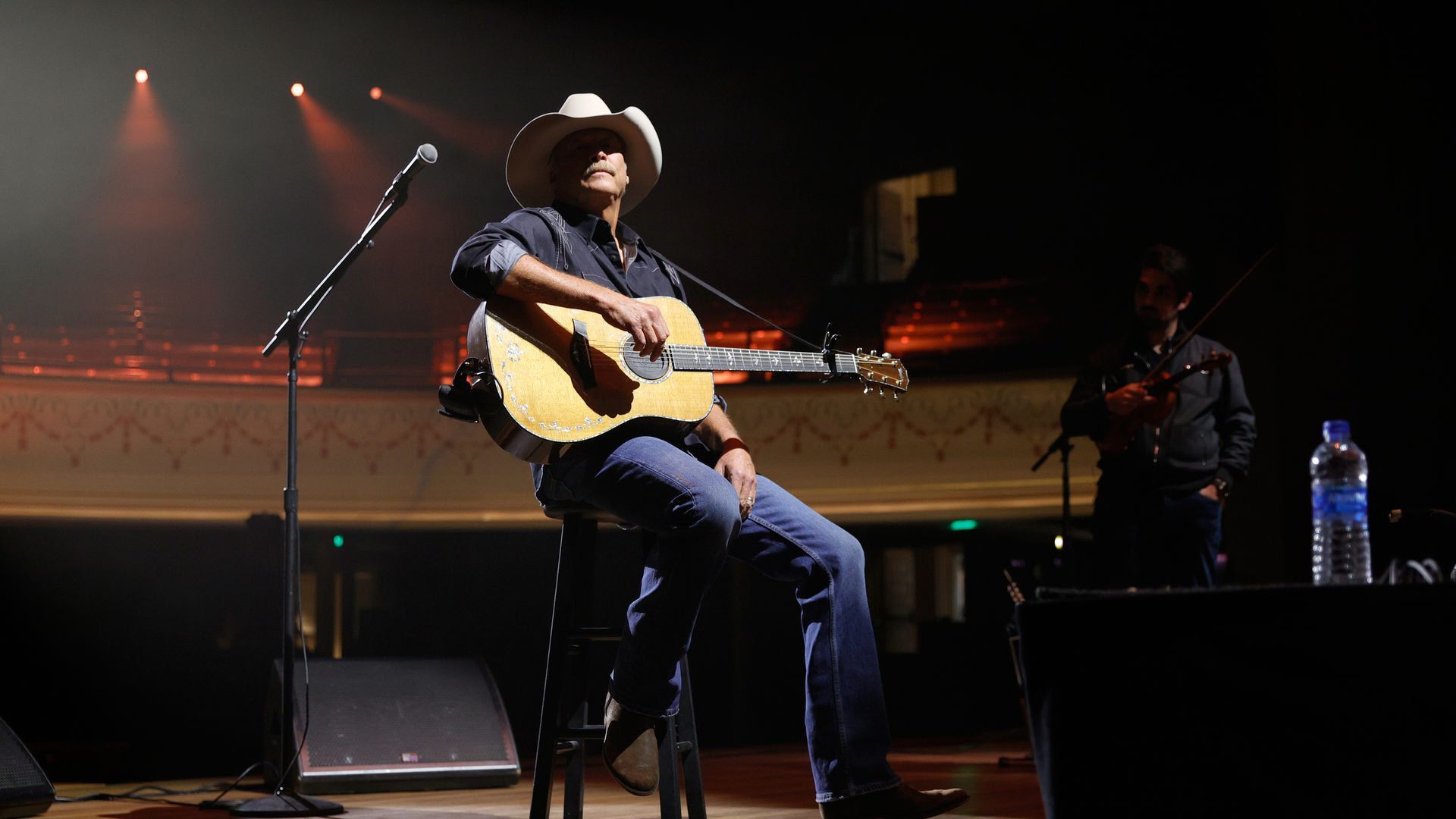 Country Music Hall of Famer Alan Jackson has a degenerative nerve condition, he disclosed in an exclusive interview with Jenna Bush Hager on "Today."
Why it matters: The 62-year-old superstar said that for the last decade he's dealt with a condition called CMT (Charcot-Marie-Tooth disorder), which causes abnormalities in the nerves that control the feet, legs, hands and arms.
It has now progressed to the point where it is impacting his ability to perform.
What he's saying: Jackson told Bush Hager he has been "stumbling around onstage" and wanted to explain the situation to his fans.
"I was starting to get so self-conscious up there … so if anybody's curious why I don't walk right, that's why," Jackson said. "I just wanted the fans and the public to know. I don't want 'em to think I'm drunk onstage because I'm having problems with mobility and balance."
Jackson said CMT won't kill him, but it has been getting worse.
"I don't want people to be sad for me; it's just part of life," Jackson said. "I've had a wonderful, beautiful life. I've been so blessed. It's just good to put it out there in the open.
"In some ways, it's a relief."
What's next: Jackson, an inductee into the Country Music Hall of Fame, Songwriter Hall of Fame, and Nashville Songwriters Hall of Fame, has hardly slowed down.
Go deeper