Over 100 Americans evacuated from Afghanistan through private charter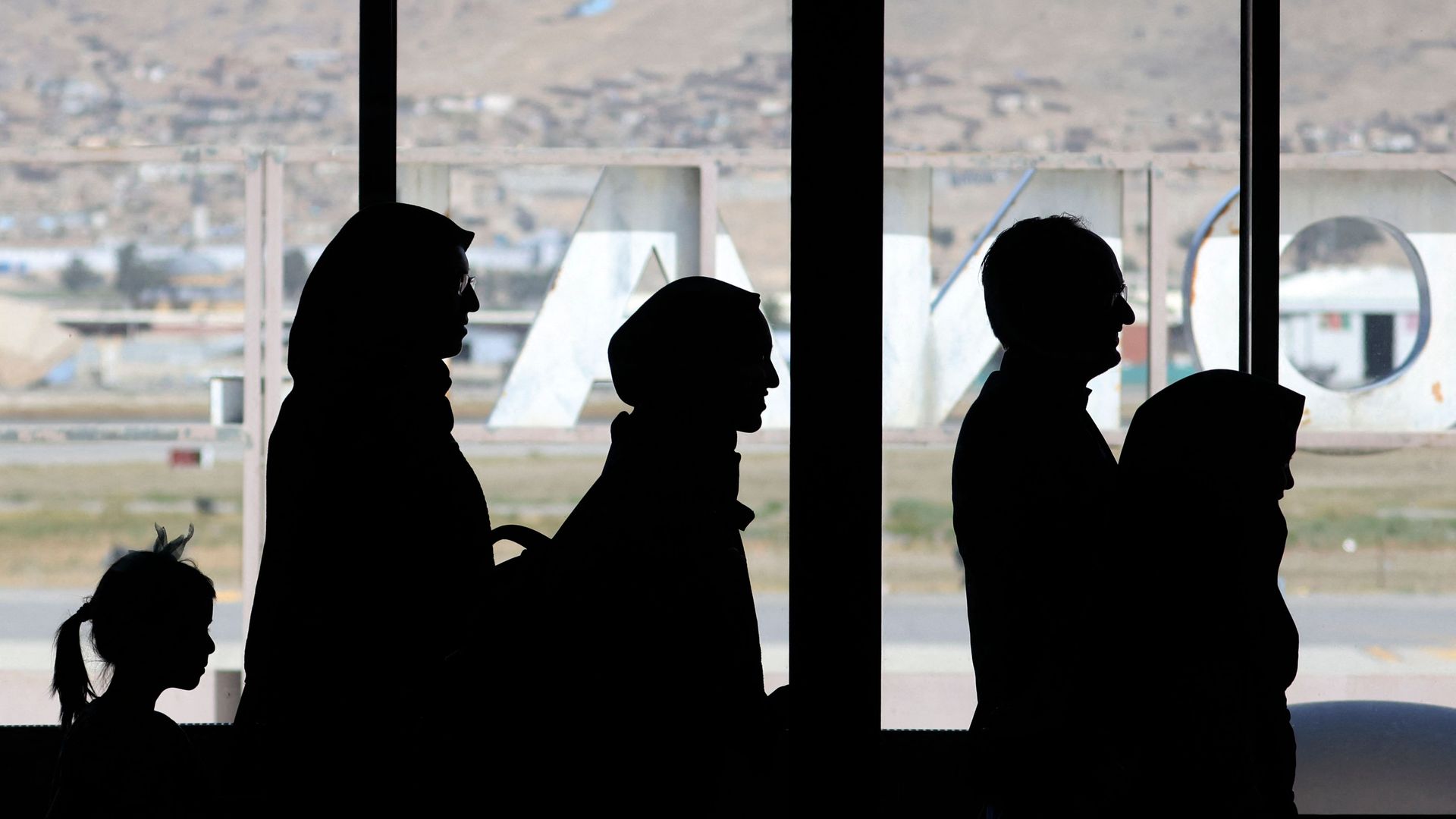 The State Department said Wednesday that it is vetting and verifying the identities of over 100 U.S. citizens and permanent residents who were evacuated from Afghanistan through a charter plane this week.
Why it matters: The founder of the nonprofit Project Dynamo, which chartered the flight out of Kabul with Human First Coalition, said U.S. Customs and Border Protection had denied the charter flight landing rights in the U.S.
Bryan Stern told Reuters that the Department of Homeland Security (DHS) had notified authorities at the Abu Dhabi airport in the United Arab Emirates that one of the evacuees posed a "problem," but wasn't sure if that is why landing rights were denied.
Evacuees included nine Special Immigrant Visa holders, according to the organizations, as well as 59 children under the age of 18 and 16 under age 3.
What they're saying: "Our embassy staff in the UAE has been working around the clock to verify the accuracy of the passenger manifest and is coordinating with DHS/Customs and Border Protection on the ground to ensure the passengers are screened and vetted before they are permitted to fly to the United States," a State Department spokesperson said in a statement to Axios.
"We expect the passengers to continue onward travel tomorrow morning."
All U.S.-bound flights "must follow the established safety, security, and health protocols before they are cleared for departure," a DHS spokesperson told CNN.
"This process requires flight manifests to be verified before departure to the U.S. to ensure all passengers are screened appropriately.
Go deeper