U.K. puts soldiers on standby to deliver fuel as pumps run dry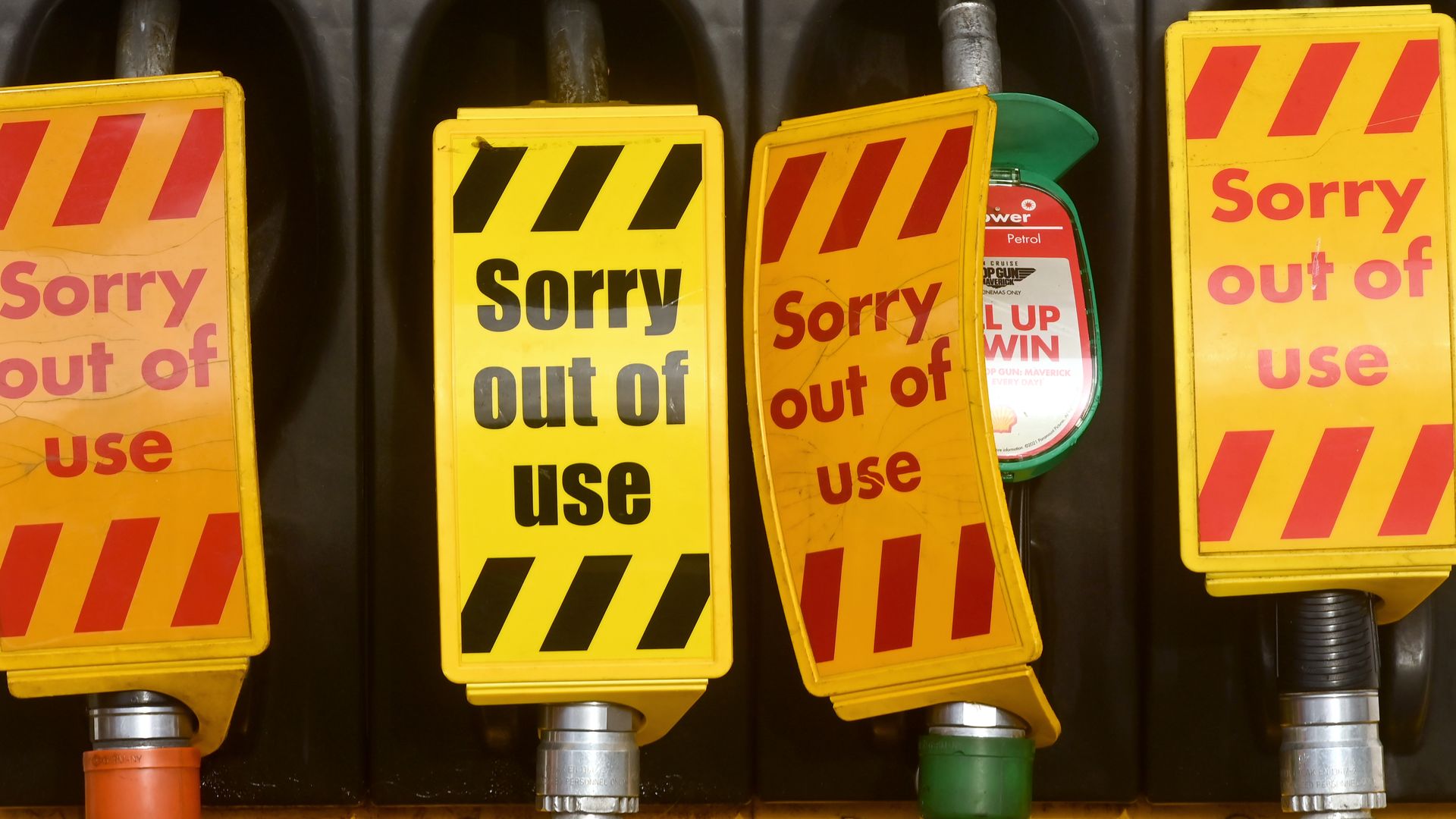 The British government placed army tanker drivers in "a state of readiness" Tuesday to help ease fuel shortages caused by a global surge in fuel prices, a lack of truck drivers to transport fuel and consumers' panic buying.
Why it matters: The Petrol Retailers Association said on Monday that two-thirds of its roughly 5,500 independent gas stations had run out of fuel, with the remainder "partly dry and running out soon."
BP, the second-largest fuel retailer in the U.K., said Sunday that nearly a third of its gas stations had run out of main grades.
What they're saying: "While the fuel industry expects demand will return to its normal levels in the coming days, it's right that we take this sensible, precautionary step," business secretary Kwasi Kwarteng said in a statement.
"The U.K. continues to have strong supplies of fuel, however, we are aware of supply chain issues at fuel station forecourts and are taking steps to ease these as a matter of priority," Kwarteng added.
"If required, the deployment of military personnel will provide the supply chain with additional capacity as a temporary measure to help ease pressures caused by spikes in localised demand for fuel."
Go deeper