The California recall is not a harbinger of what's coming on COVID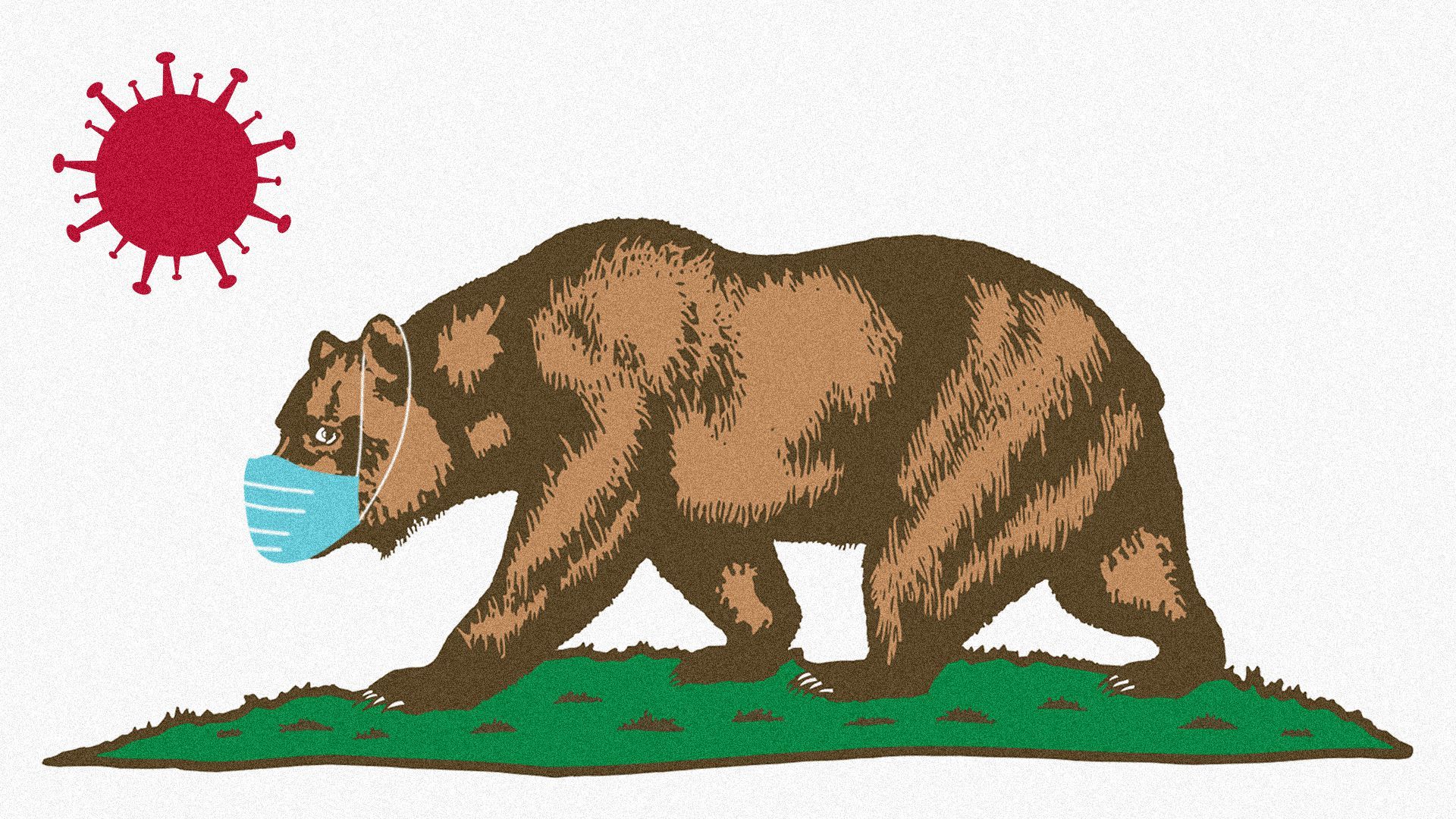 Some have interpreted Gov. Gavin Newsom's win in the California recall election as a mandate for Democrats to go strong on COVID in their election campaigns.
The big picture: Supporting COVID measures to protect the public is the right stance for any elected official regardless of how the votes may fall.
But there is little evidence to suggest it is a winning campaign platform for Democrats in purple states, or for that matter, that Newsom might not have achieved the same result in Democrat-heavy California without his positions on COVID.
Driving the news: Nationally, according to our new KFF Vaccine Monitor, Democrats retain a slight edge over Republicans when it comes to who voters see as having the better approach to handling the pandemic.
But independents are divided, with 32% preferring what they see as the Democratic Party's approach, 27% the Republican Party's approach, and another 27% saying they prefer neither.
While most independent voters (61%) say the U.S. response to the pandemic hasn't changed which party's candidates to support in future elections, 21% say it makes them more likely to support Republican candidates and 15% say it makes them more likely to support Democrats.
Between the lines: Independents also see the hot button COVID issues differently than Democrats do. 
For example, 77% of Democrats say employers should require employees to get vaccinated unless they have a medical exemption, compared with 44% of independents who say the same thing.        
51% of independents say schools should require students and staff to wear masks compared with 83% of Democrats who say that.
State of play: Democratic candidates also have many other health issues to campaign on with wider support across the political spectrum, from drug price negotiation to Medicaid expansion to expanding Medicare benefits for seniors to strengthening ACA coverage and services for the disabled, assuming they pass some or all of those measures.
That suggests the administration and Democrats can lay out a path forward voters will now accept as success on COVID without totally eradicating the virus in the U.S.
Republicans will rally their base using the response to COVID to mobilize anti-government and anti-administration fervor. But it is not at all clear that is a winning general election strategy.
The bottom line: The California recall shows that Democrats can also rally their base around strong public health measures.
But the general election will look nothing like a California recall with many purple states in play, and for both sides, by the time the midterm election takes shape, it may be that COVID is not the galvanizing issue it is today.
Go deeper