New reggaetón podcast highlights genre's overlooked origin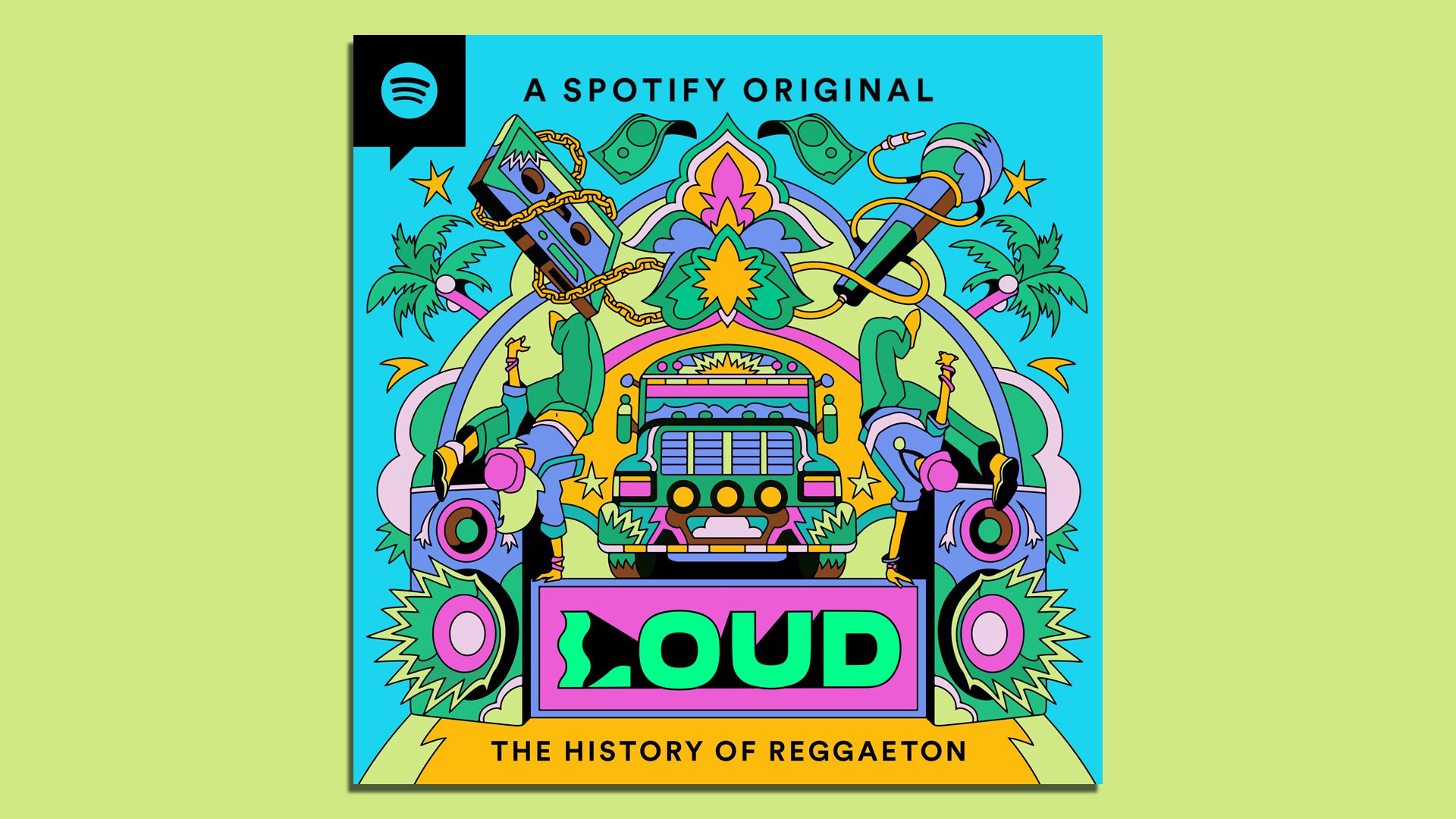 Reggaetón is more than just party music, it's "a story about la resistencia. Resistance," says Puerto Rican icon Ivy Queen in the first episode of the new podcast, "Loud."
Why it matters: The podcast comes as the genre's influence looms too large to ignore, with reggaetón rapper Bad Bunny named Spotify's most-streamed artist in 2020 and the music serving as the soundtrack to the movement that took down a Puerto Rican governor.
The podcast also aims to answer one of the most debated questions among reggaetón fans: Where did the music initially come from?
The intrigue: Many reggaetón fans have long considered Puerto Rico the birthplace of the massively popular genre.
But as "Loud" highlights in its first episode, the story of reggaetón begins in the predominately Black communities of Panama. It's an origin story often overlooked, according to Julio Pabón, supervising creative producer at Spotify.
Details: The 10-episode podcast chronicles the vast history of the genre, spanning five countries and an abundance of talent.
Each episode explores the "watershed" moments of the genre — pivotal points throughout its history that ultimately cultivated success, Pabón told Axios.
Throughout the series, listeners will hear from several prominent artists, including Nicky Jam, Zion y Lennox and Maluma.
What they're saying: "We wanted to set the record straight on the origins of the genre and give credit where it was due, and that is our Afro-Latino roots," Pabón said.
"We're hoping to spark conversations within the community about anti-blackness, about sexuality... and about policing in our societies." 
"The music is reflective in its influence," he added. "Most people outside of those communities hear those lyrics and feel the pain even through the overt sexuality and hard subjects of the beat."
The bottom line: Reggaetón is "about how kids who were young or poor, Black or dark skin — kids who were discriminated against in every way — how we refused to be quiet. How we got loud," Ivy Queen tells listeners.
Go deeper