Proposed congressional map adds districts in Austin and Houston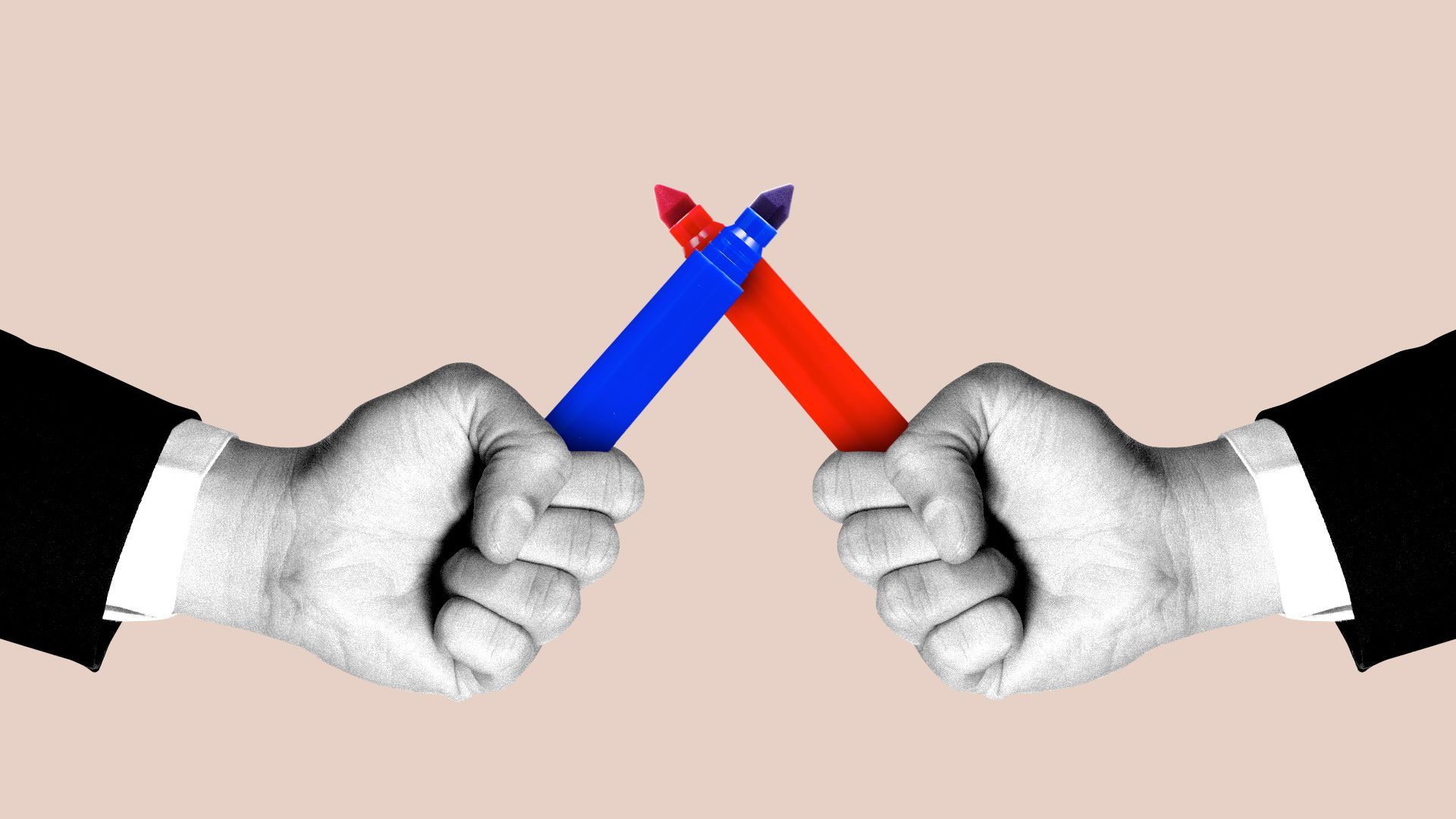 Austin could gain a congressional district under a newly proposed map, which adds one Central Texas seat and another in the Houston area.
Why it matters: Political clout hangs in the balance in a closely divided Congress.
The draft is part of the redistricting process, the redrawing of political boundaries every 10 years to account for population growth.
Both parties try to snag additional seats that can give them the advantage in future elections. But Republicans already control the levers of power in Texas, making it easier for them to dominate the process.
The state's current congressional map is made up of 23 Republicans and 13 Democrats.
The new draft, drawn by Republicans, would create 25 districts that voted for former President Trump in 2020 and 13 that voted for now-President Biden, according to the Texas Tribune.
Critics argue that the map would dilute minority voices, despite the state's increasingly diverse population.
The proposed plan would reduce the number of districts with Black and Hispanic majorities, the Tribune reported.
"Fearing voters, Republicans once again engage in extreme gerrymandering to carve up neighborhoods and communities of interest in Travis, Hays and Bexar Counties — aiming to dilute strong voices," U.S. Rep. Lloyd Doggett, (D-Austin), said in a statement Monday.
The big picture: Sixteen of the country's 20 fastest-growing metro areas voted for Biden in 2020, according to Brookings Institution demographer William Frey, but GOP control in many of those areas could make it tricky for Democrats to preserve their House majority.
Gerrymandering in New York and Illinois may be Democrats' only shot at maintaining power in the House, thanks to Republican control in states like Texas, Florida and Georgia.
What's next: State lawmakers are currently meeting over redistricting in a special session that can last up to 30 days. The drafts are likely to go through changes before landing on Texas Gov. Greg Abbott's desk for his signature.
Go deeper