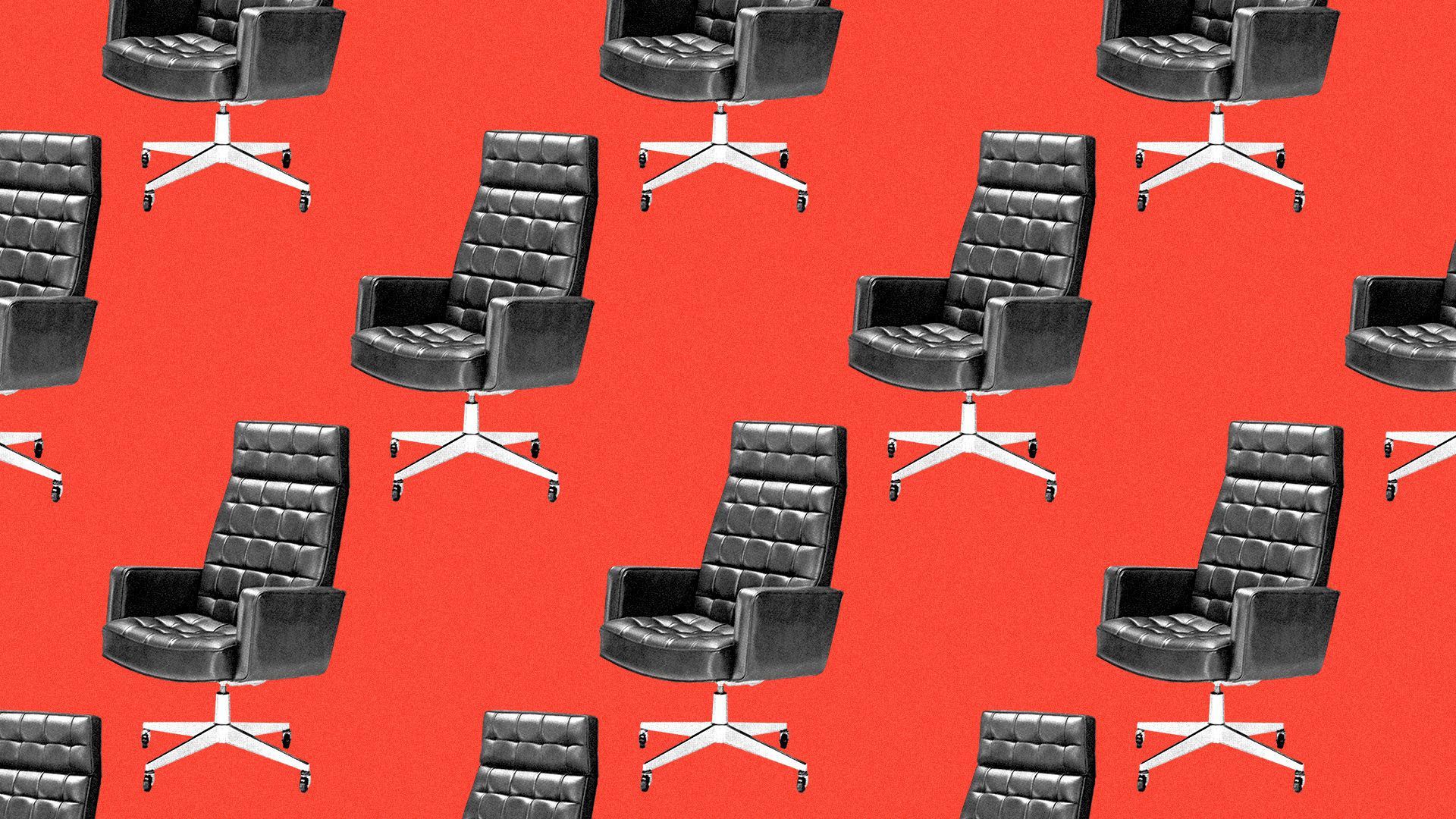 It's been a bad week for the idea that boards of directors are bulwarks against C-suite malfeasance. On the other hand, it's been a good week for rubber stamp manufacturers.
Driving the news: The board of media startup Ozy Media chose not to investigate a blatant fraud perpetrated by one of its top executives against Goldman Sachs, which was in talks to invest in Ozy.
Goldman in February told Ozy it wanted to speak with YouTube about some of the viewership and revenue numbers Ozy had provided during due diligence, as first reported by the NY Times' Ben Smith.
Ozy set up the meeting. But the person purporting to be a YouTube exec on the call was actually Ozy co-founder and COO Samir Rao, who apparently is a pretty lousy conman.
Goldman figured it and didn't invest. There is now at least one securities fraud investigation reportedly underway. Ozy continues to employ Rao, with co-founder and CEO Carlos Watson brushing it aside as a "personal mental health issue."
But the board, led since September by hedge fund manager and Milwaukee Bucks owner Marc Lasry, kept its head comfortably stuck in the sand. Just for starters: What did Watson know and when did he know it? If the YouTube numbers provided to Goldman were accurate, why would anyone need to fake the meeting?
All of this comes just days after former U.S. Defense Secretary Jim Mattis testified in the Elizabeth Holmes trial that "there became a point when I didn't know what to believe about Theranos anymore."
Mattis was a director in Theranos for three years, pulling $150,000 annually.
He gave no suggestion that his loss of faith prompted him to launch an independent investigation, even though the company was conducting vital medical tests on unsuspecting patients. Nor it cause him to resign, as he was on the Theranos board until then-President Trump tapped him to lead DOD in late 2016.
None of this is terribly surprising to those of us who cover private companies, and call board members to confirm news tips.
It's very common for directors to profess sincere ignorance, which is different than when they simply decline to talk because of confidentiality requirements. If the CEO didn't mention the thing, or put it in the board book, then the board member doesn't know.
To be sure, there are good directors out there. Ones who would have dug deep into both Ozy and Theranos, were they on those boards. So, #NotAllDirectors, or whatever.
The bottom line: There have been public company board reckonings, tied to major scandals. But private boards continue to fly under the radar, even when their companies are in the headlines.
Go deeper