Updated Sep 27, 2021 -

World
North Korea fires short-range missile to sea, slams "hostile" U.S. policy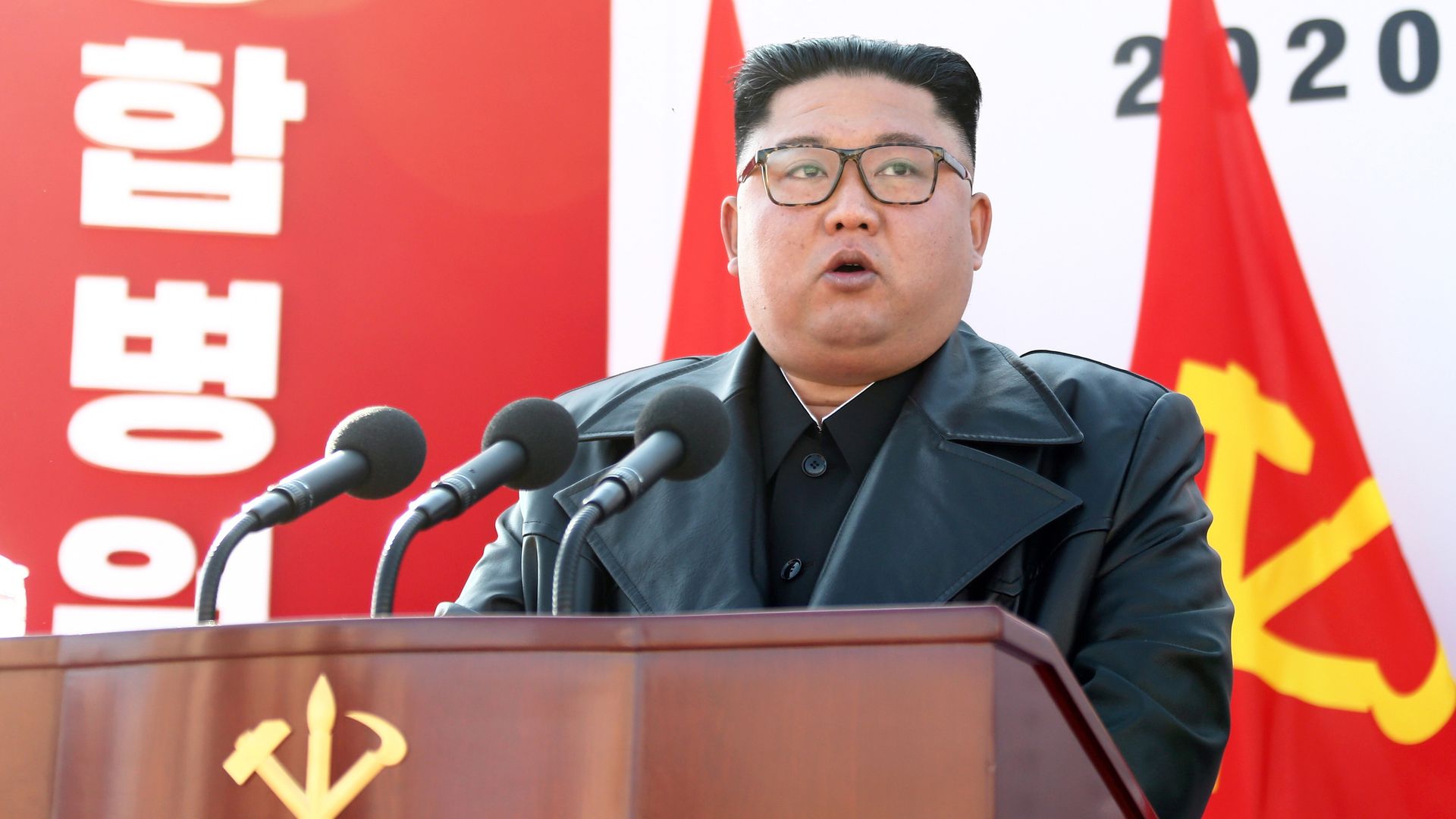 South Korea's Joint Chiefs of Staff said Tuesday that North Korea's military had fired a short-range missile toward its eastern sea, per AP.
Why it matters: North Korea's ambassador to the United Nations defended the latest launch in remarks to the UN General Assembly, demanding the U.S. and South Korea end their "hostile policy" against the country.
"If the U.S. wants to see the Korean War, the most prolonged and long-lasting war in the world, come to an end, and if it is really desirous of peace and reconciliation on the Korean Peninsula, it should take the first step towards giving up its hostile policy," said Pyongyang's UN envoy, Kim Song.
Pyongyang fired ballistic missiles as well as new long-range cruise missiles into the sea earlier this month, ratcheting up tensions in the region.
What they're saying: The U.S. Indo-Pacific Command said in a statement that it's aware of the missile launch and was "consulting closely" with allies, but noted that Pyongyang's action posed no immediate threat to any nation.
The missile launch "highlights the destabilizing impact" of North Korea's illicit weapons program, the statement added.
A U.S. State Department spokesperson said the Biden administration condemned the launch, which she noted was "in violation of multiple UN Security Council Resolutions."
Editor's note: This article has been updated with comment from the State Department, the U.S. Indo-Pacific Command and Kim.
Go deeper