LeBron James confirms he is vaccinated against COVID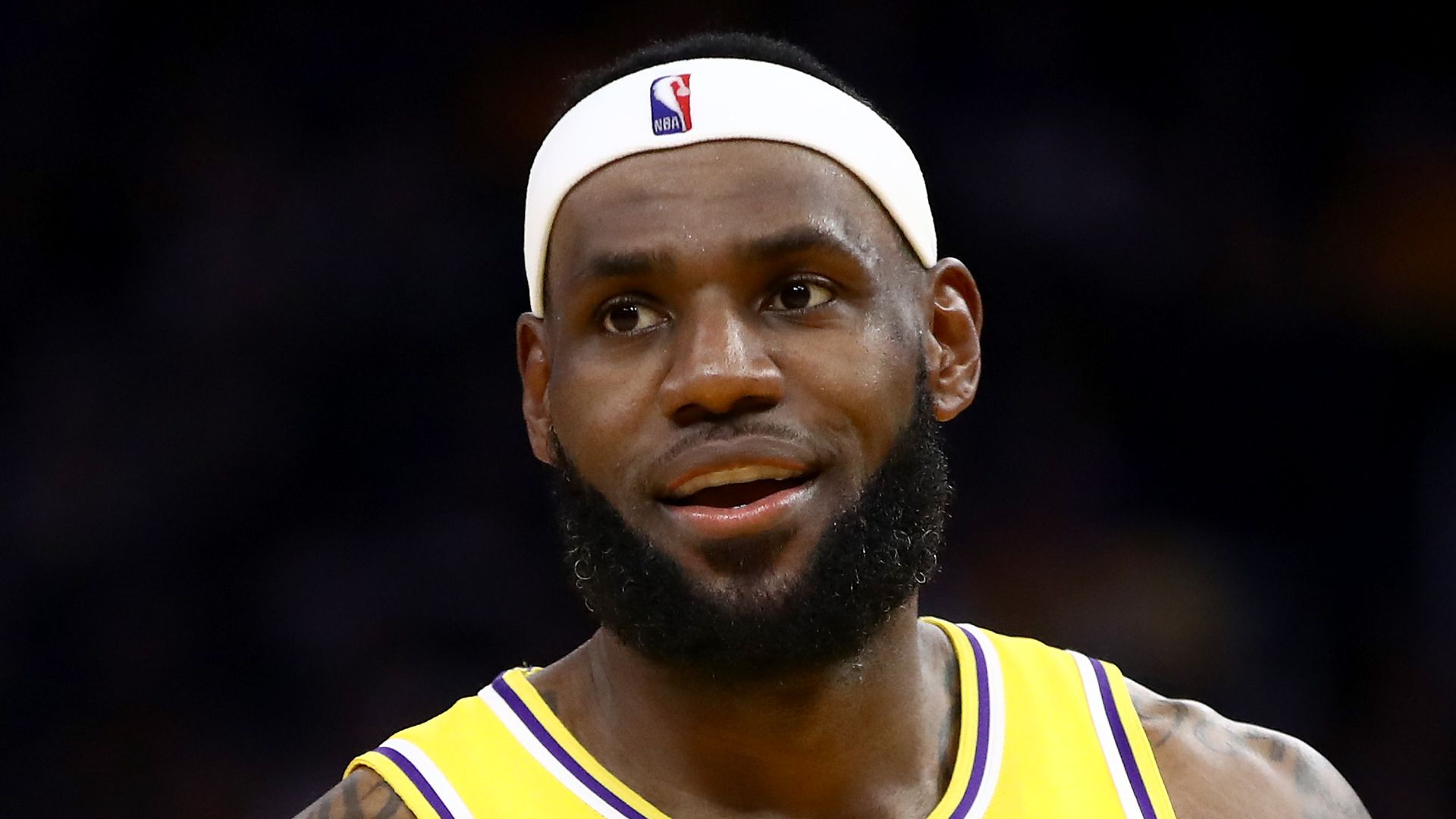 NBA star LeBron James confirmed Tuesday that he has been vaccinated against COVID-19 as the league prepares for the start of the 2021-22 season next month.
The big picture: Over 90% of NBA players are fully vaccinated, the National Basketball Players Association executive director Michele Roberts said in a statement Tuesday.
The NBA does not have a vaccine mandate but does have separate protocols in place for vaccinated and unvaccinated players that can serve to incentivize players to get inoculated, notes the Los Angeles Times.
Unvaccinated players must submit to regular testing and observe social distancing rules, per the Times.
Driving the news: Lakers general manager Rob Pelinka said last week that he expects the full roster of players to be fully vaccinated by the team's opening game against the Golden State Warriors on Oct. 19, per ESPN.
Lakers forward and eight-time All-Star Anthony Davis told reporters Tuesday that the team has already reached that goal. "I think everybody on this team is vaccinated, if I'm not mistaken," he said, the Los Angeles Times reports.
Finals MVP Giannis Antetokounmpo and six-time All-Star Damian Lillard both said earlier this week that they were vaccinated.
"I've had people in my family actually die and people actually lose their lives to it, and there's a way for me to protect myself and the people that I love, I'm going to do it. It's pretty simple,"
— Trail Blazers guard Damian Lillard
What he's saying: "The ultimate goal is to obviously win a championship. And it starts with, obviously, health as the No. 1 thing," James said, per ESPN.
"I think everyone has their own choice to do what they feel is right for themselves and their family, and things of that nature. I know that I was very [skeptical] about it all."
"But after doing my research, and things of that nature, I felt like it was best suited for not only me but for my family and for my friends, and that's why I decided to do it."
Go deeper