Poll: Latinas more likely to open their own businesses, despite pandemic setbacks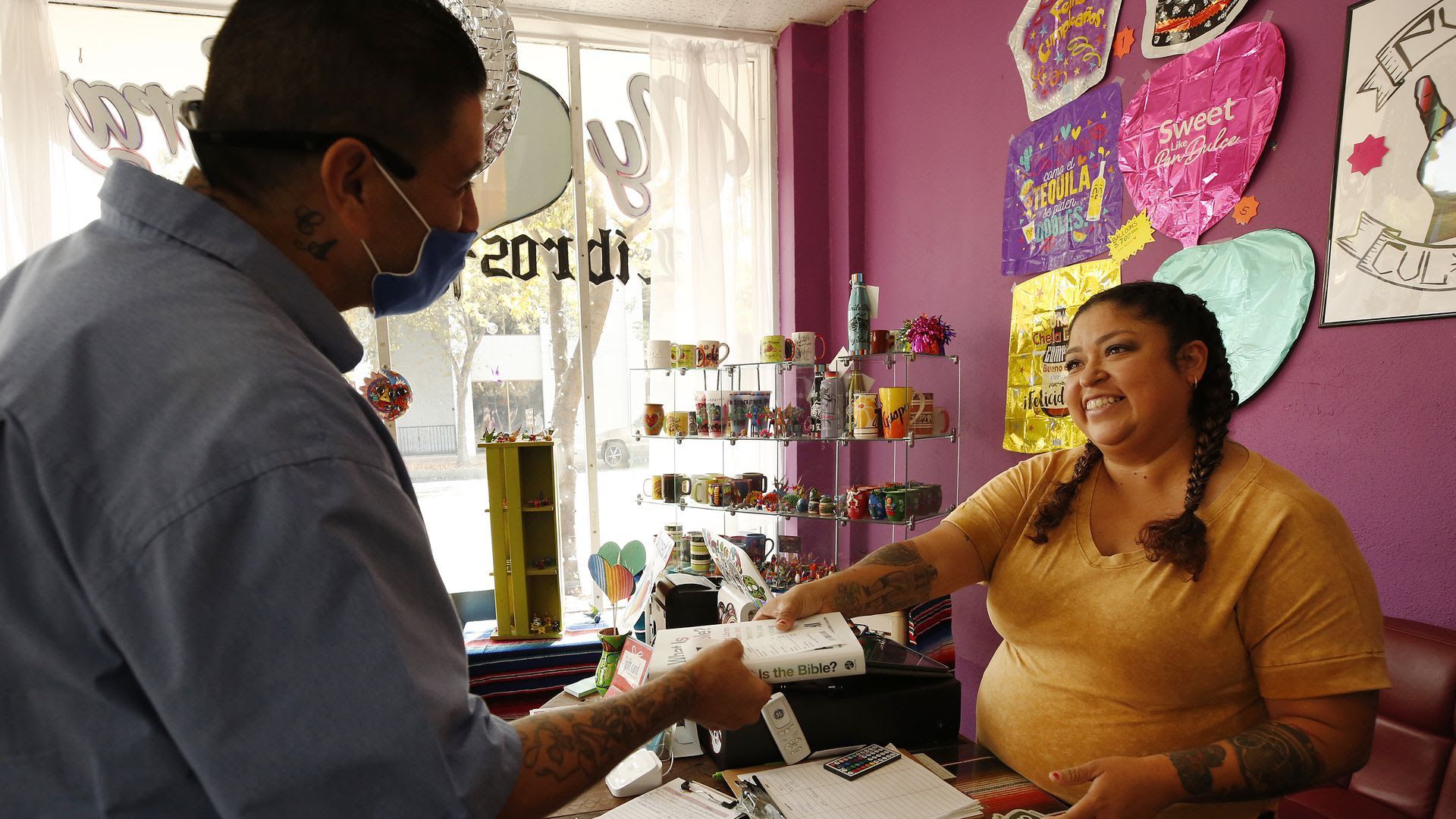 Latinas in the U.S. are more likely to own, or plan to open, their own businesses than non-Hispanic women, despite the pandemic's disproportionate burden, a recent poll found.
Why it matters: The survey, conducted by Telemundo, the Latino Victory Foundation and Hispanics Organized for Political Equality, suggests Latinas can be a driver of growth for the U.S. even though they have faced greater COVID-19-related setbacks.
Before the pandemic, Latinos and Latinas were opening more small businesses than any other group in the country, and were growing revenue at a faster rate than white, non-Hispanic-owned small businesses, according to a Stanford report.
Latino businesses that were women-owned, however, had twice as many closures and more layoffs during the pandemic.
Hispanic women have been especially hard hit by the pandemic. Many either lost work they haven't recovered, or they left their jobs or their studies to be caregivers at greater rates than their non-Hispanic peers.
Still, 20% of Latinas in the new poll said they are planning to open a business in the next few years, compared to 12% of non-Latinas surveyed.
33% of the Latinas between 18-34 years old said they plan to continue or resume their education, while 17% of non-Latinas in the same age group said the same.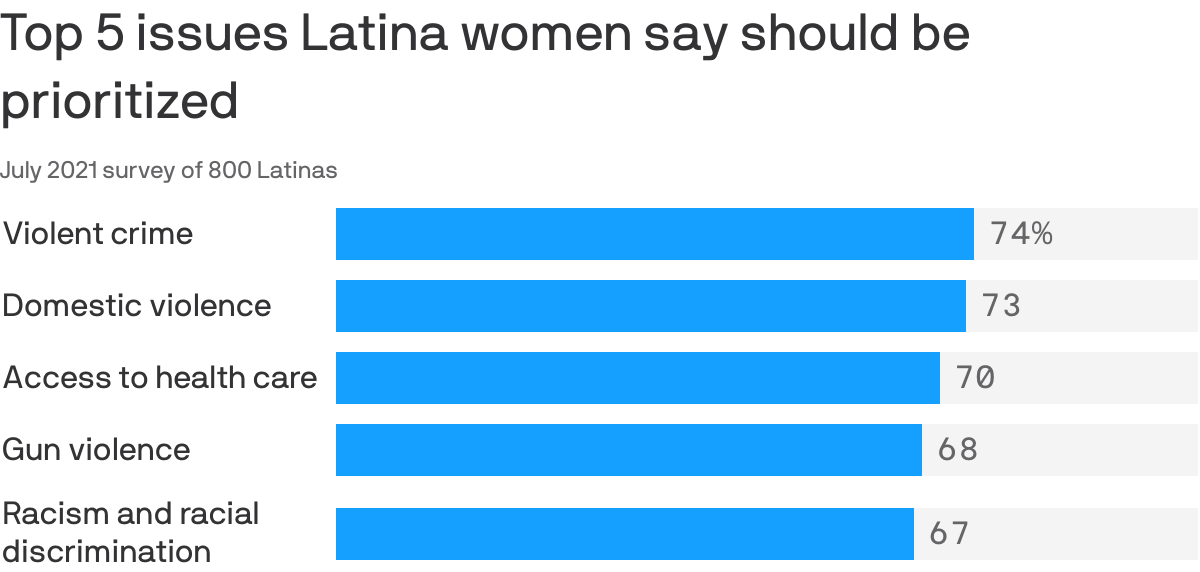 The poll also highlighted the top issues for Latinas in the U.S.
74% of the women polled said reducing violent crime should be a priority issue in politics, and 73% said the same holds true for stopping domestic violence
68% said gun-related violence should be among politicians' greatest concerns.
Among the other main concerns for the polled Hispanic women were improving access to health care and putting a focus on lessening ethnic and racial inequalities.
Between the lines: Six in 10 Latinas said they would leverage the power of their vote in favor of candidates who address issues of racism and discrimination, support a minimum wage hike and back initiatives to fight climate change.
The poll was carried out during July.
Go deeper