Macron tells Europe to "stop being naive" as France inks defense deal with Greece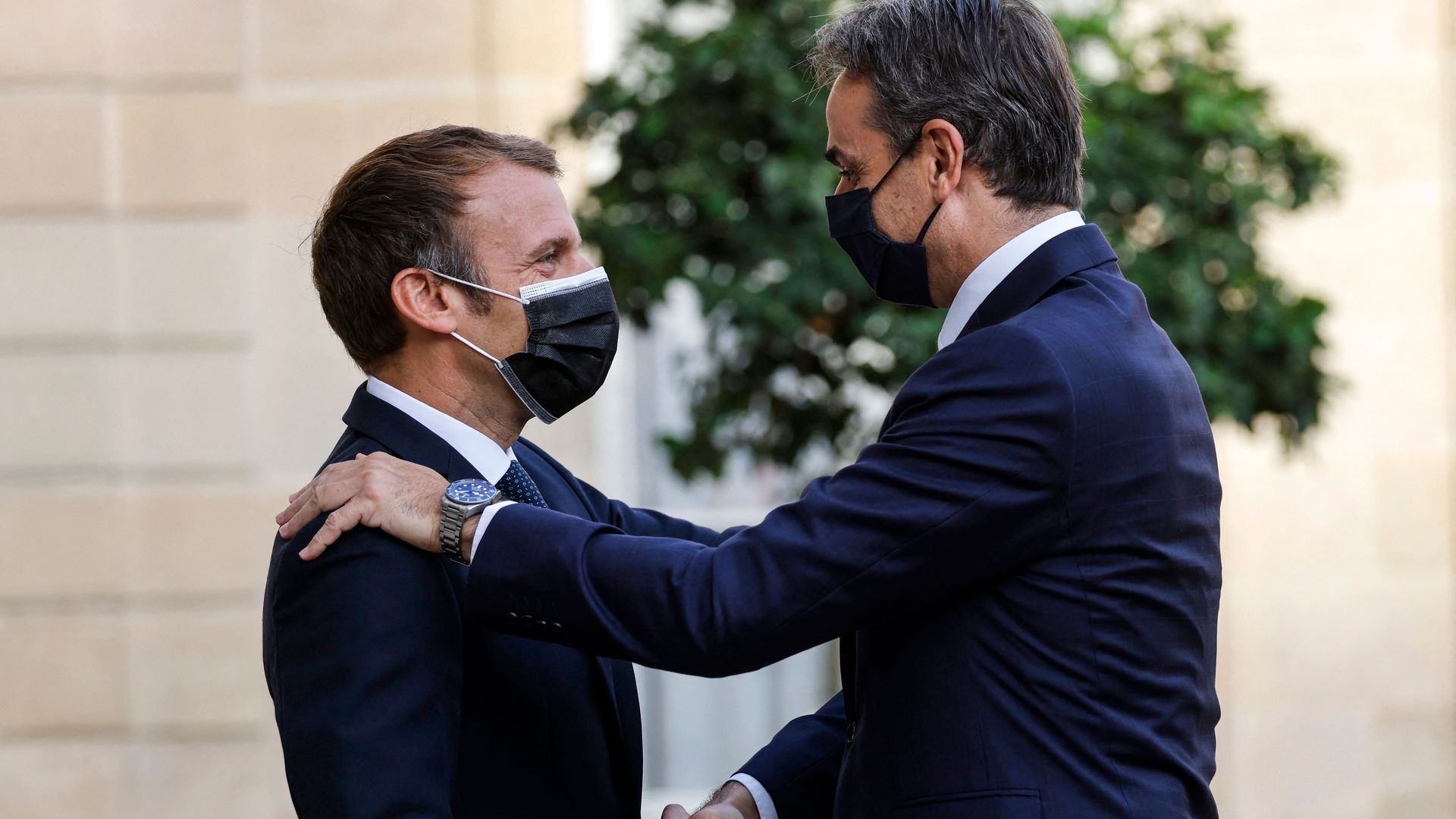 Greece will buy three French warships as part of a $3.5 billion defense deal announced Tuesday, AP reports.
The big picture: The defense and security strategic partnership comes after a scrapped multi-billion dollar submarine deal with Australia thrust French President Emmanuel Macron into a diplomatic crisis this month.
France was blindsided by the submarine deal involving the U.S., U.K. and Australia and accused the U.S. of a "stab in the back."
Tuesday's announcement also aims to boost Greece's defense capacities in the Eastern Mediterranean against longtime adversary Turkey.
Details: Greece will purchase three French frigates, with an option for the acquisition of a fourth.
The frigates will be delivered in 2025 and 2026, per AP.
What they're saying: Macron and Greek Prime Minister Kyriakos Mitsotakis announced the partnership at a joint news conference in Paris, per AP.
"The Europeans must stop being naive," Macron said.
"When we are under pressure from powers, which at times harden [their stance], we need to react and show that we have the power and capacity to defend ourselves. Not escalating things, but protecting ourselves," he added, per Reuters.
"This isn't an alternative to the United States alliance. It's not a substitution, but to take responsibility of the European pillar within NATO and draw the conclusions that we are asked to take care of our own protection."
Mitsotakis said the partnership comes "out of national motivation to shield our country," but also has "a European motive as it strengthens our common defense industry."
"This will tie us for decades," Mitsotakis said, per Reuters. "This opens the door to the Europe of tomorrow that is strong and autonomous, capable of defending its interests."
Go deeper