DEA warns of "dramatic rise" in fake prescription pills spiked with meth and fentanyl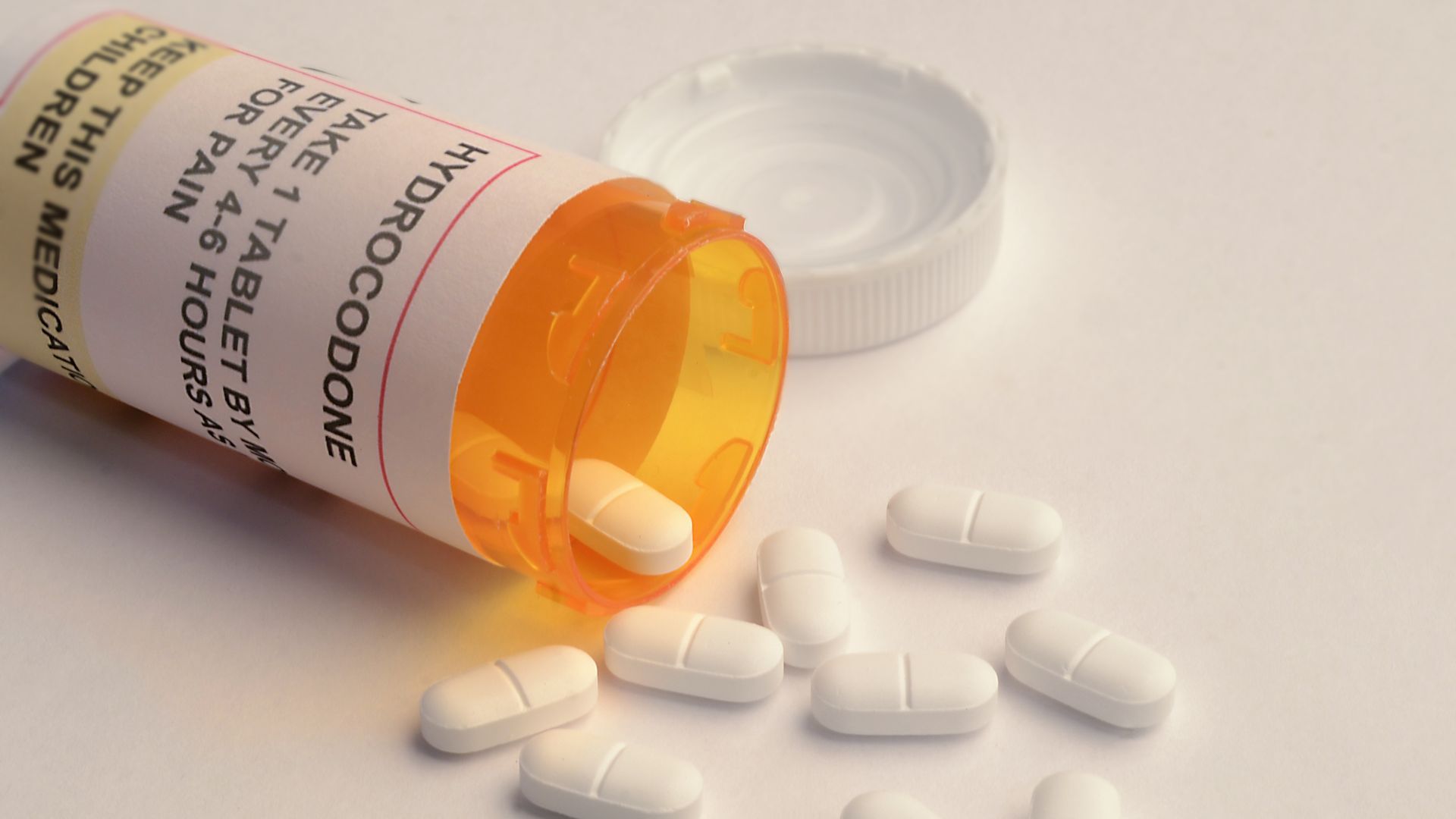 The Drug Enforcement Administration issued a public safety alert Monday warning of a rise in the circulation of fake and potentially lethal prescription pills containing fentanyl and methamphetamine.
By the numbers: The agency said it's seizing counterfeit pills "at record rates," with over 9.5 million seized so far this year — more than the last two years combined.
There has also been a "dramatic rise" in the number of fake pills containing deadly doses of fentanyl, and that "today, two out of every five pills with fentanyl contain a potentially lethal dose."
The number of counterfeit pills containing fentanyl seized by the agency has jumped nearly 430% since 2019, the agency noted, adding that meth is also increasingly being used in fake prescription pills.
State of play: The DEA said the fake prescription pills are being mass-produced by domestic and international criminal drug syndicates, and they're being made to resemble prescription opioids and stimulants, such as Oxycontin, Xanax and Adderall.
This is the first such public safety alert the agency issued in six years, according to CNN.
The fake prescription pills are widely accessible online and often sold on social media and e-commerce platforms, per the DEA.
What they're saying: "Drug traffickers are using fake pills to exploit the opioid crisis and prescription drug misuse in the United States, bringing overdose deaths and violence to American communities," the DEA statement read.
"These counterfeit pills have been seized by DEA in every U.S. state, and in unprecedented quantities."
Go deeper