Heritage imprint: A milestone from Chilean R&D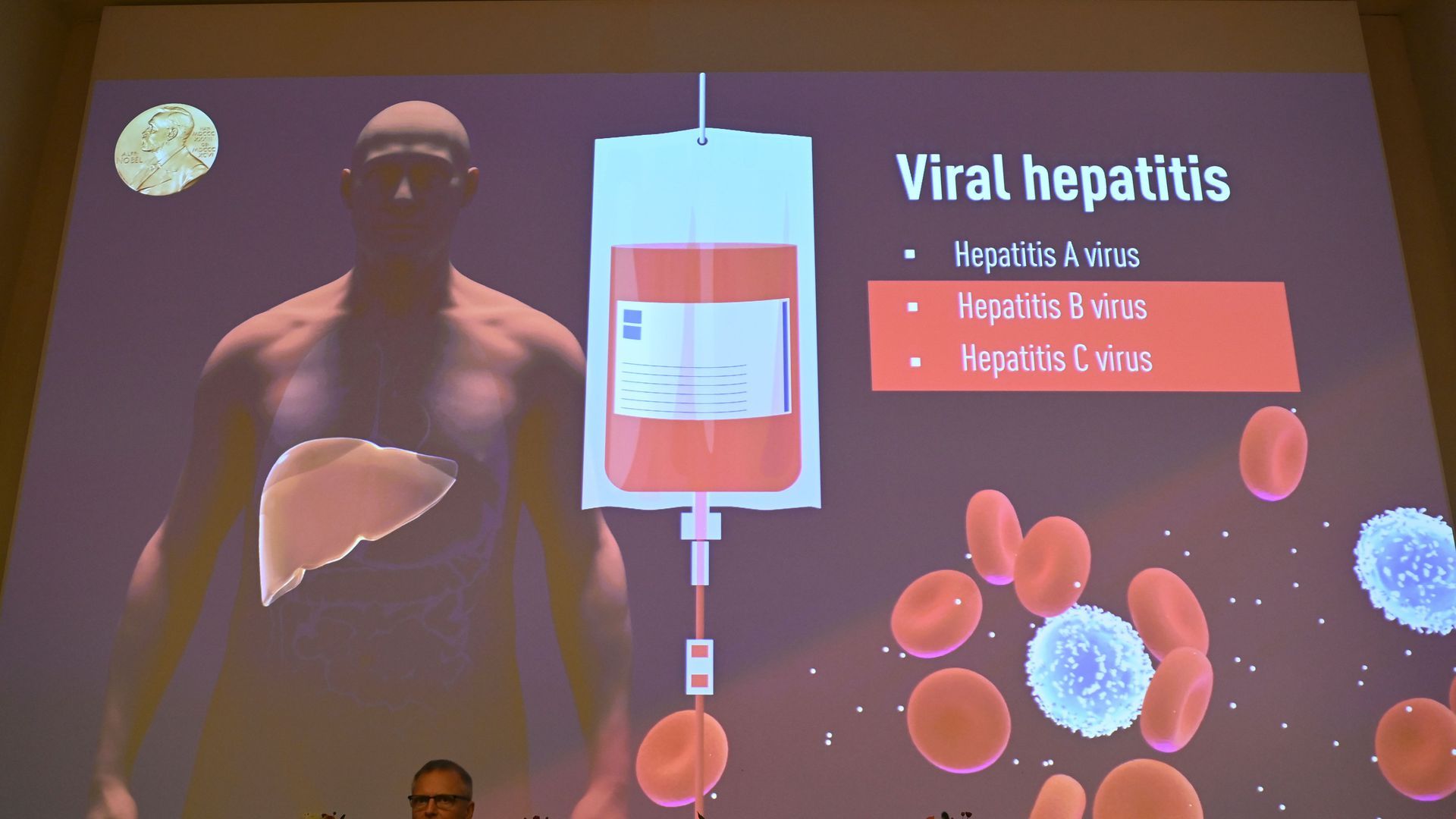 Hepatitis B and C found a foe in biotech and medical researchers spearheaded or funded by a Chilean biochemist.
Why it matters: The work and research fostered by Pablo D. Valenzuela led to a groundbreaking vaccine-making technique and the treatment of those with hepatitis B or C, which each affect more than 1.5 million people worldwide every year, according the World Health Organization.
Details: Valenzuela, along with William Rutter and Edward Penhoet, founded the biotech firm Chiron in 1981.
With Valenzuela as head of research and development, scientists at Chiron in 1989 named the hepatitis C virus, which had puzzled doctors and researchers for years.
In 1986, Chiron accomplished what's been called a "milestone" and "a medical biotechnology landmark": the creation of the first approved recombinant vaccine.
The mechanism, patented by Valenzuela for hepatitis B, "clones" a virus so the immune response can be triggered with particles that don't have the actual disease agent.
Until then, vaccines had mostly been developed with dead viruses, which made them difficult to produce since they sometimes required plasma from patients that was hard to get.
In several parts of the world, including the U.S., people can now be safely and effectively vaccinated against hepatitis B from infancy.
Go deeper for Hispanic Heritage Month:
Go deeper