Biden cancels Chicago trip as negotiations continue over agenda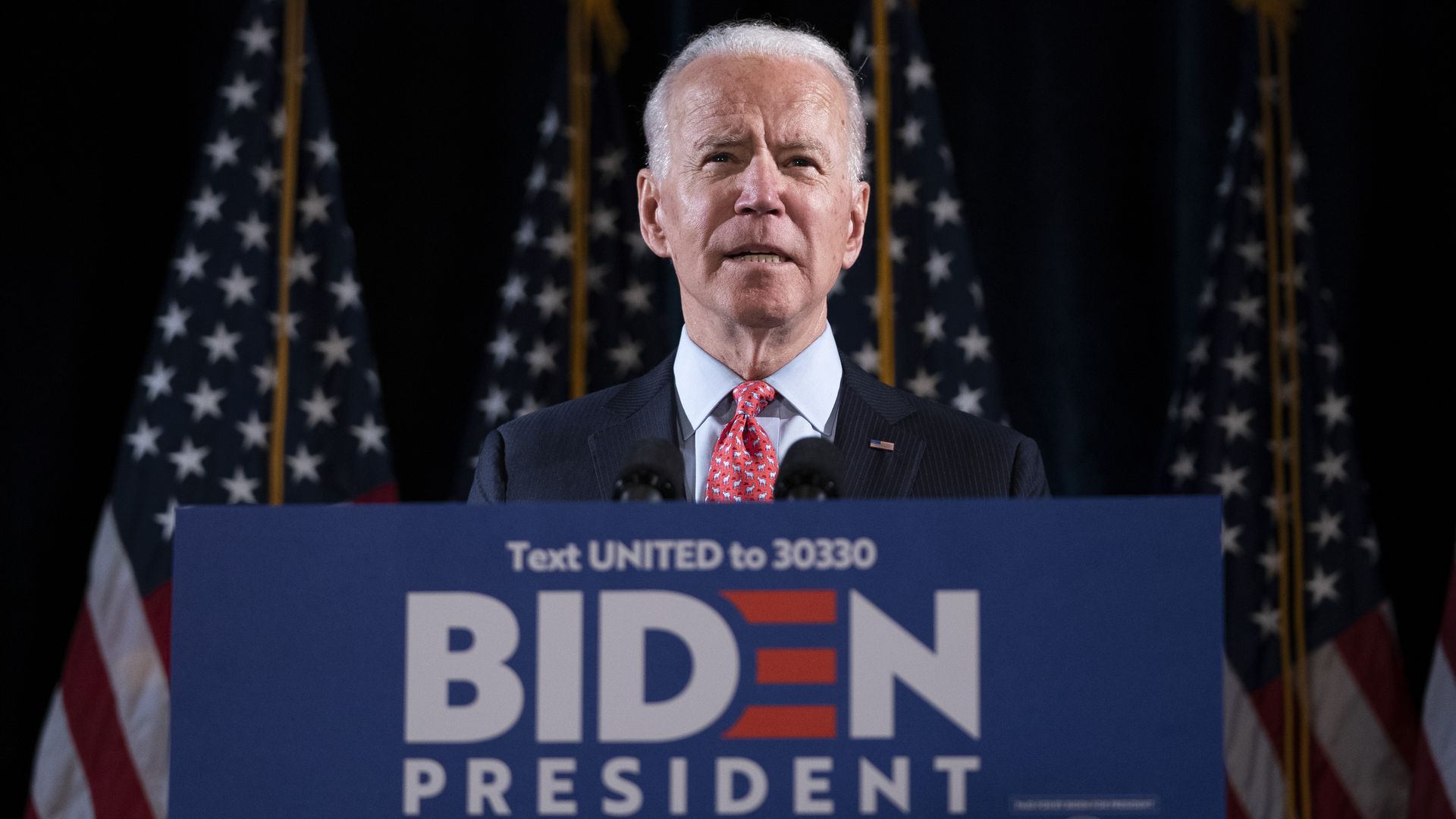 President Biden has canceled a trip to Chicago on Wednesday and will stay in Washington to continue negotiations on key pieces of his legislative agenda, a White House official confirmed Tuesday.
Why it matters: It's a sign of how crucial the coming days of talks will be if Biden is to advance his $3.5 trillion budget reconciliation package and his flagship infrastructure bill, with a vote for the latter planned for Thursday.
Between the lines: CNN first broke news of the cancellation, which came after Biden met with Sens. Joe Manchin (D-W.Va.) and Kyrsten Sinema (D-Ariz.) in hopes of finding a compromise between them and progressives to move the bills forward.
"He will now remain at the White House tomorrow to continue working on advancing these two pieces of legislation," the official said.
Worth noting: Biden had planned to highlight "the importance of COVID-19 vaccine requirements for businesses" during the Chicago stop, per a White House advisory sent earlier Tuesday.
"There will be more to come on his engagement over the next couple of days, and the trip to Chicago to discuss the ongoing importance of getting people vaccinated will be rescheduled," the official said about the cancellation.
What they're saying: "There is a strong sense that progress is being made, and the President is staying to continue his engagement," said an administration source familiar with negotiations.
Go deeper