Amazon Game Studios releases long-awaited "New World"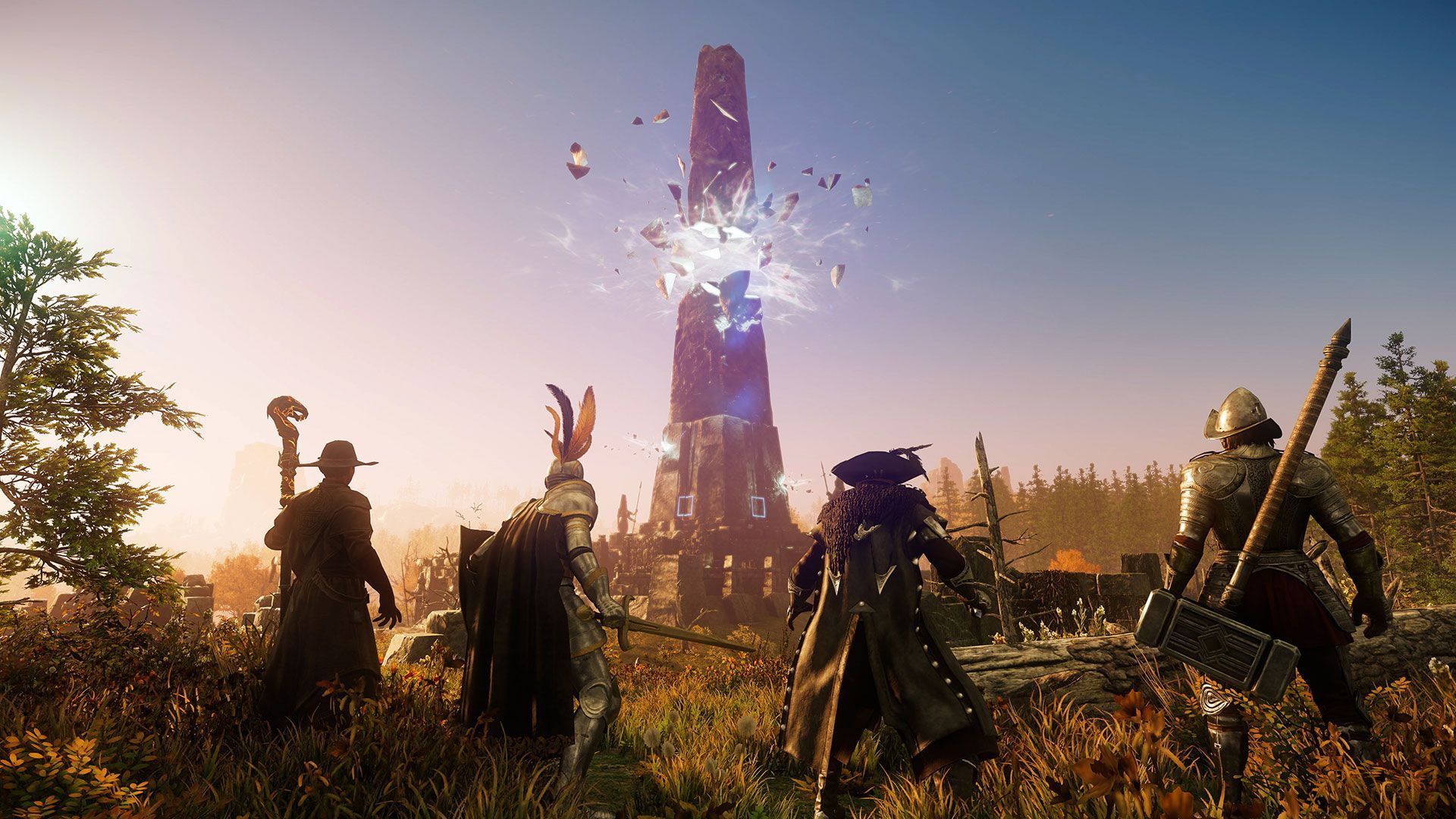 Amazon Game Studios' MMO "New World" was finally released Tuesday, following a bumpy development cycle from the embattled game maker.
The details: "New World," available for PC, strands players on an island called Aeternum where "the fundamental laws of life and death are broken."
The game allows for solo adventuring or team-ups with other players as factions trying to gain control of the island.
According to Steam, the game currently has more than 700,000 concurrent players, making it the top game on Tuesday.
It's experiencing some launch day hiccups with login queues and server issues, though the developer notes its team is working on them.
The big picture: Amazon's track record with games is rough, and it's relying heavily on "New World" to count as a win.
Amazon Games vice president Christoph Hartmann told the New York Times that the title "has to be our breakthrough game — there's no doubt about it. Just for morale of people, at some point you want to see some success."
"New World" was originally set for a May 2020 release date, before several delays pushed it back.
Despite Amazon's deep pockets, the company has struggled for nearly a decade now to successfully break into the games sector.
In a recent interview with GamesIndustry, Hartmann pointed to "Crucible"'s failure as to "why we had so many delays on 'New World,' we really wanted to make sure that this time we get it right."
What's next: The game is off to a strong start — a positive sign for Amazon Game Studios' future in this industry.
"I have no indication that the company is getting tired of its gaming division, I just see support left and right," Hartmann told GamesIndustry.
"Once we deliver a big hit, which I think 'New World' will be, we'll just get even more support because we've proven ourselves."
Go deeper