What could be next in transportation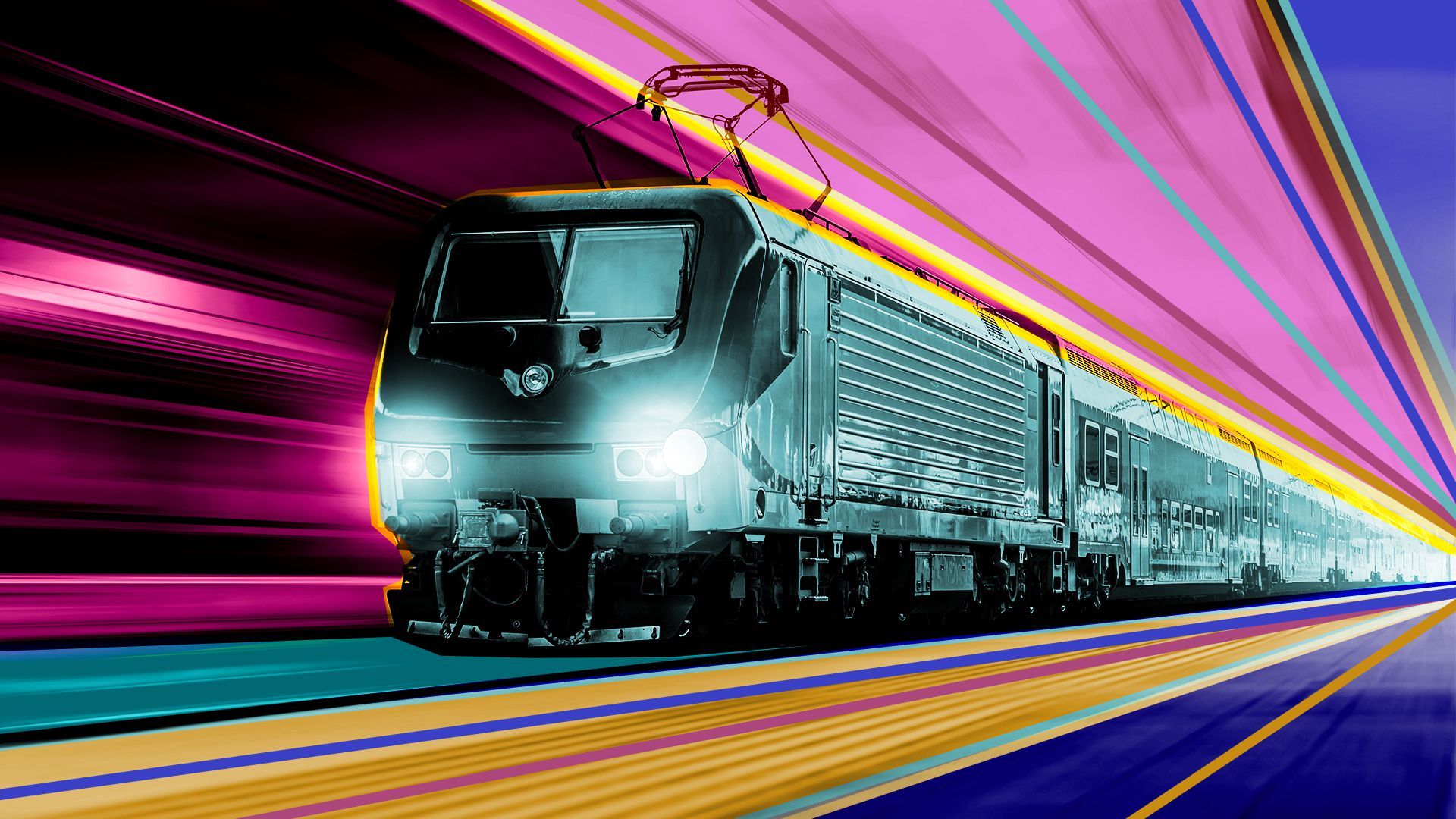 The funding proposals in the big infrastructure legislation being hashed out in Congress have the potential to transform the way people and goods move about the country — while also reducing their carbon footprint and addressing inequities in transportation.
The big picture: More people would be driving electric cars, for example, and lower-income people would have better access to public transit to get to affordable housing, work and school.
High-speed trains could well become the preferred way to travel between certain metro areas, rather than flying, which is harmful to the environment.
Cleaner hydrogen trucks could also get a boost from more R&D funding. 
Between the lines: People who've been on the fence about purchasing an electric vehicle could be persuaded to buy one for two reasons:
Bigger tax credits — up to $12,500 per vehicle — would be more widely available, making EVs more affordable.
Range anxiety — the fear of being stranded with a dead battery — would be less of a worry because $13.5 billion would be spent on EV infrastructure, including more public charging stations.
The intrigue: Not everyone can afford a car — or a home — so House Democrats are proposing an innovative program that would link public transit and affordable housing.
A joint program between the Federal Transit Administration and the Department of Housing and Urban Development would provide $10 billion in grants to support struggling communities.
If approved, lower-income people would have better access to jobs, health care and education.
Their neighborhoods could be enhanced, with $4 billion proposed to remove highways that divided communities.
What we're watching: More people could be riding the train too, if Congress goes ahead with a big increase in government funding for rail, which is seen as a more efficient and sustainable mode of transportation.
The bipartisan infrastructure bill includes $66 billion for Amtrak and other rail projects.
Through budget reconciliation, House Democrats want to add $10 billion more for high-speed rail that would connect to local and regional transportation networks.
Go deeper