U.K. suspends competition law to address fuel shortages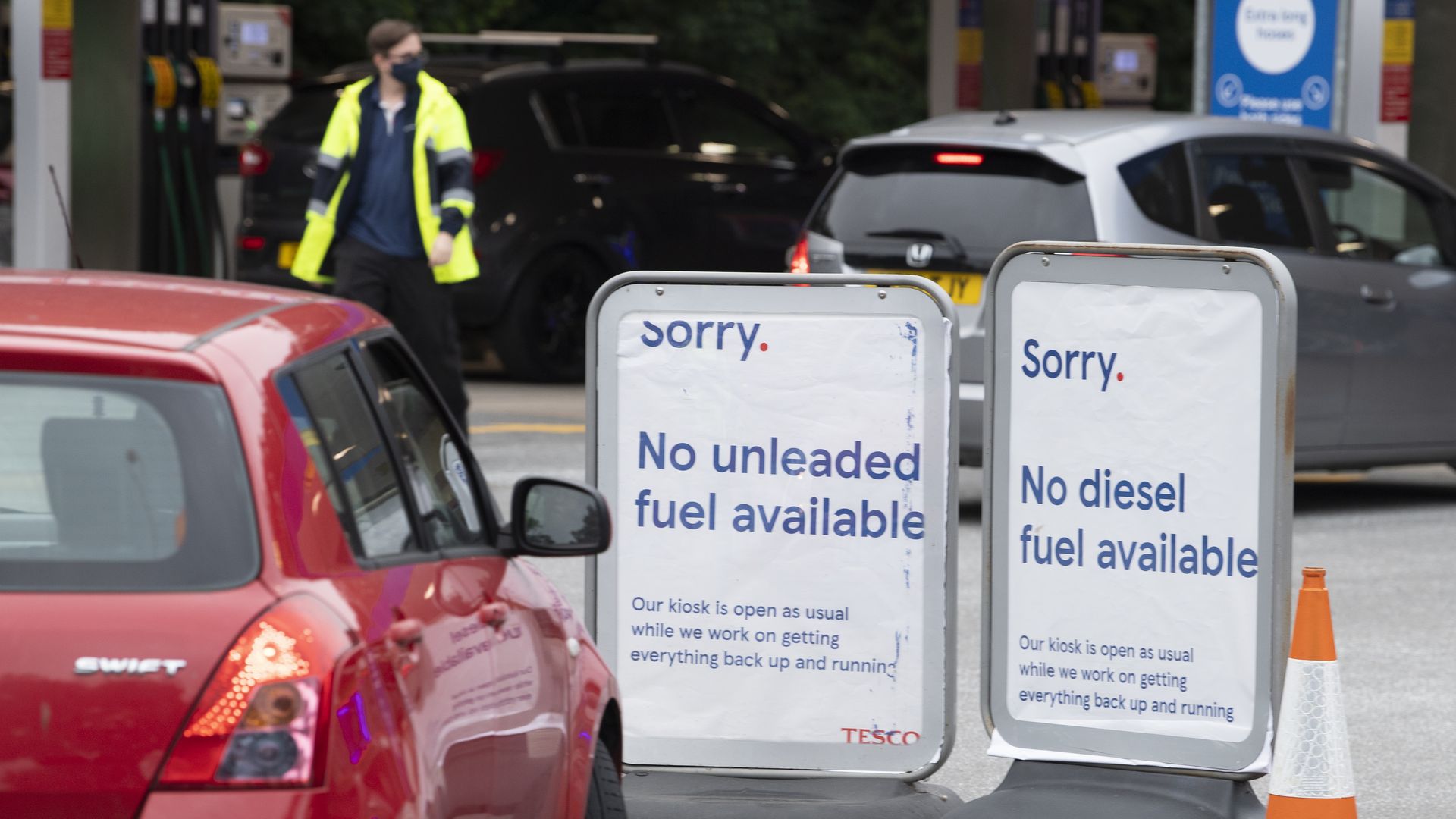 The British government is temporarily suspending competition law and considering sending in the army to help supply gas stations amid a nationwide fuel shortage, per the BBC.
Why it matters: Petrol Retailers Association chair Brian Madderson told Sky News on Monday that two-thirds of its roughly 5,500 independent gas stations had ran out of fuel, with the remainder "partly dry and running out soon."
BP, the second-largest fuel retailer in the United Kingdom, said Sunday that nearly a third of its gas stations had run out of main grades, citing panic buying as a cause for the shortage.
The big picture: Gas prices have surged globally, but the U.K. also faces a shortage of truck drivers, which the Conservative government has sought to blame on a "manufactured situation" and panic-buying.
Prime Minister Boris Johnson said Saturday the government would issue short-term work visas for foreign truck drivers and poultry workers to help firms address staffing shortages, which Bloomberg noted were "exacerbated by the post-Brexit clampdown on immigration from the European Union."
Elizabeth de Jong, director of policy for Logistics U.K., said the country had "lost 72,000 drivers between the second quarter of 2019 and the same period in 2021," in part because of workers returning to EU countries after Brexit, per the BBC.
Go deeper