New York COVID-19 vaccine mandate for state health workers goes into effect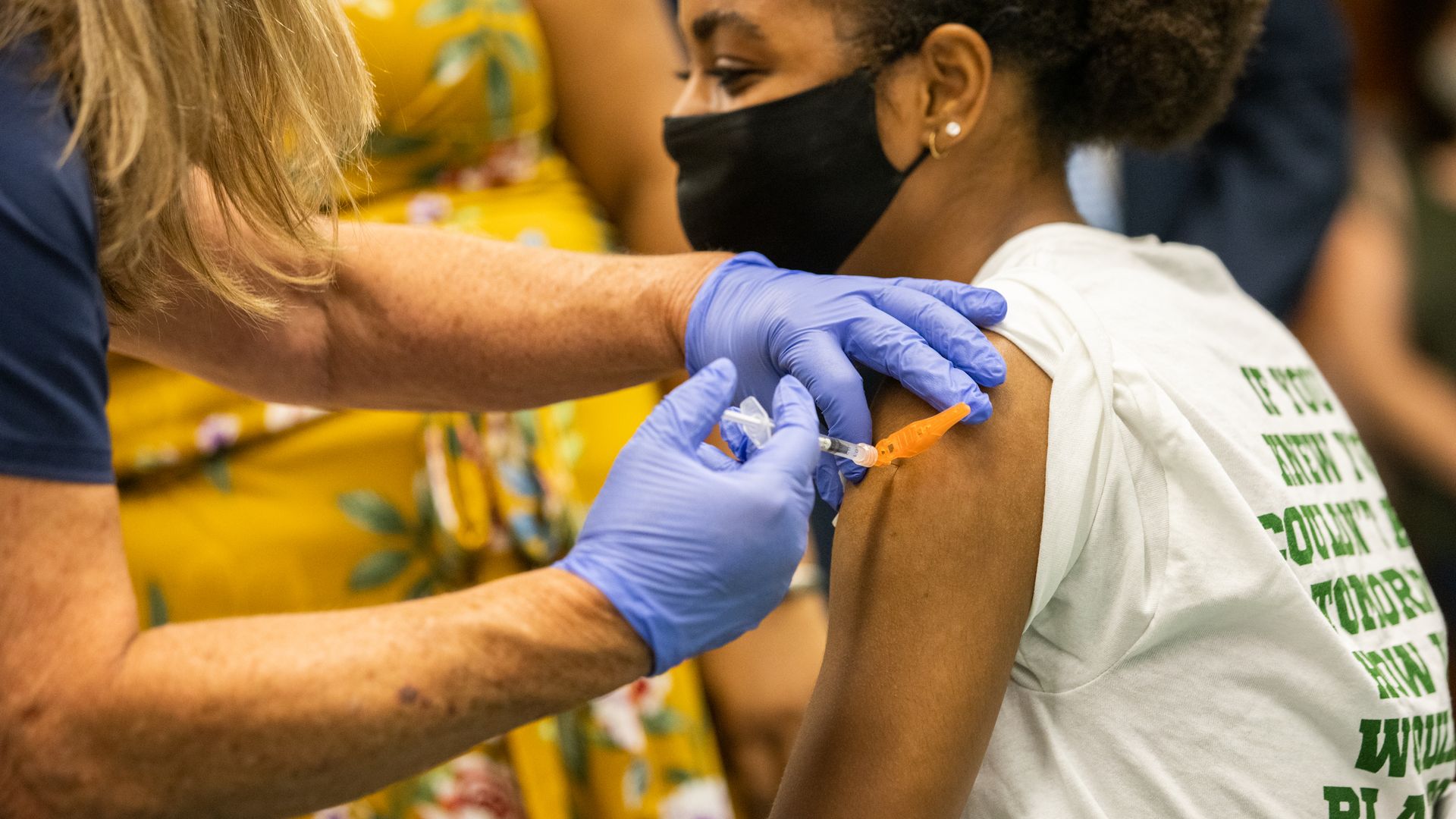 Health care workers in New York state will be required to have at least one dose of the coronavirus vaccine starting Monday.
Driving the news: Gov. Kathy Hochul (D) on Saturday released a "comprehensive plan" to address any potential health staff shortages, which includes the possibility of declaring a state of emergency to increase workforce supply and allow health professionals in other states, as well as recent graduates and retired health professionals, to practice in New York.
The plan would also call in medically trained National Guard members.
What she's saying: "I am monitoring the staffing situation closely, and we have a plan to increase our health care workforce and help alleviate the burdens on our hospitals and other health care facilities," Hochul said in a statement.
"I commend all of the health care workers who have stepped up to get themselves vaccinated, and I urge all remaining health care workers who are unvaccinated to do so now so they can continue providing care."
By the numbers: 84% of the 450,000 hospital workers in New York have been fully vaccinated as of Sept. 22, according to the latest state data.
The big picture: A group of workers in the state's health system has railed against the mandate, with several willing to risk getting fired than to get vaccinated, the New York Times reports. Anti-vaccine-mandate protests have taken place across the state.
Some workers have taken the mandate to court. Last week, a federal judge extended a temporary restraining order that prevents the state from enforcing the mandate against 17 health workers until Oct. 12.
Many have argued that since they have previously been infected, they believe they have natural immunity. However, the CDC says vaccination offers higher protection than previous infection.
Go deeper: New York prepares for staff shortages from health vaccine mandate
Go deeper