Nashville PD tries to tackle diversity problem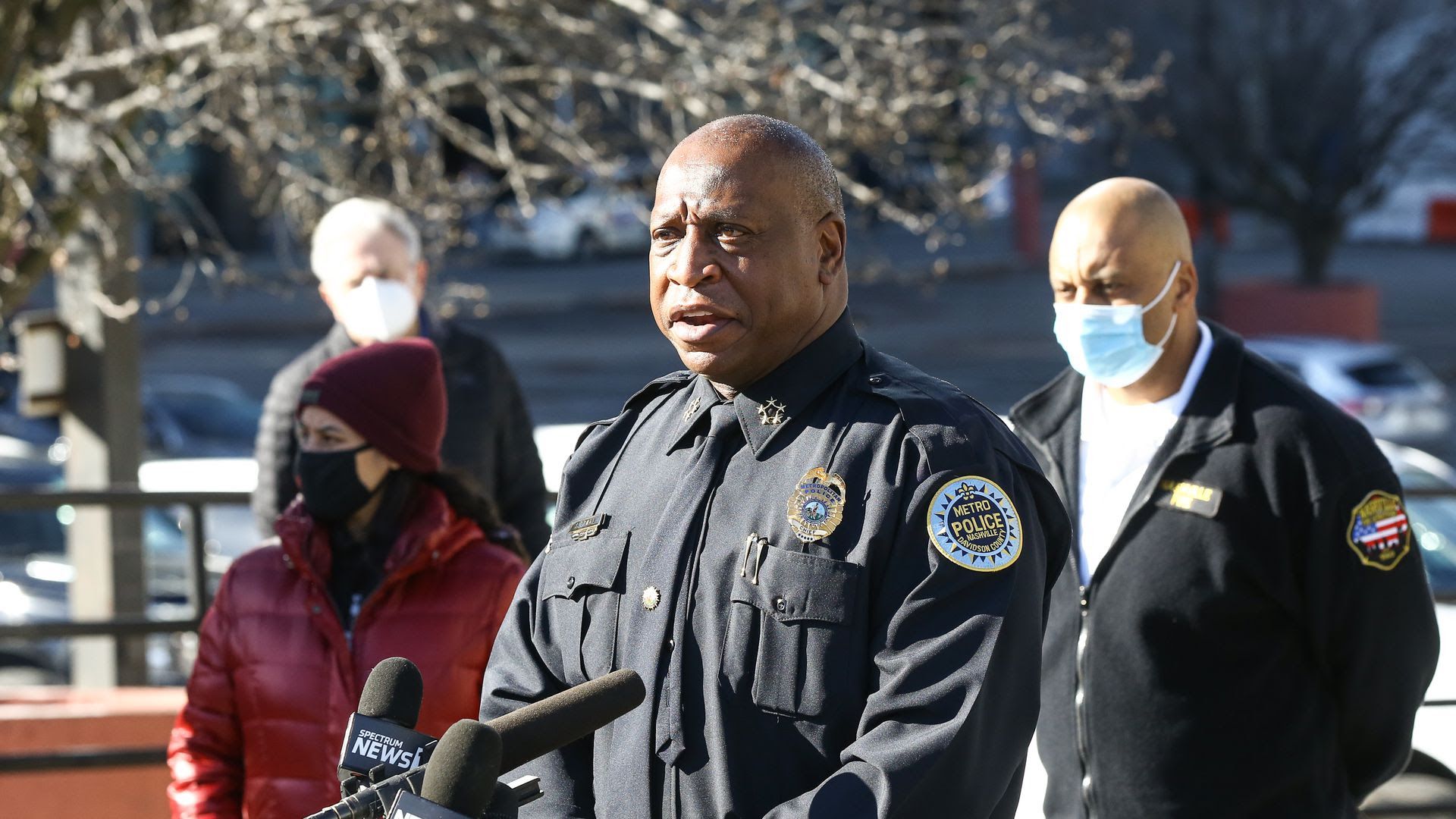 Nashville police are taking new steps to boost diversity in the department, but officials acknowledge it could be years before we see tangible results.
Why it matters: Racial and gender diversity have been lacking in the department for years. The latest data shows previous efforts have failed to bring police diversity in line with community demographics.
By the numbers: Police launched a data dashboard this summer that shows low representation of Black, Hispanic, and women officers. Numbers on racial and ethnic diversity haven't budged much since 2016.
Of the 1,423 sworn officers reflected on the dashboard last week, only about 11% are Black. About 24% of Nashvillians are Black.
2% of sworn officers are Hispanic. 1% are Asian.
About 11% are women.
The latest: A series of changes this year aims to recruit and retain more diverse officers.
​​New policies reverse rules against religious headwear and beards that might have driven some groups away from the department. Officers are also doing more recruiting outreach in underrepresented communities.
Push ups and sit ups were eliminated from fitness tests and replaced with tasks that correspond with what officers do on the job, such as jumping fences or pulling heavy weights.
After the changes, physical test failures fell from 11% to 5%. HR Cmdr. Daniel Newbern told Axios the change resulted in more women and minorities moving through the pipeline.
But, but, but: Nashville isn't the only department pursuing this goal. Agencies across the country are competing for recruits, amplifying the challenge.
The bottom line: This is a long game.
"The problem with it is it's not a measuring stick you do within a few months," Newbern said. "You want your perfect police department right now. So do we, but in all reality it's a gradual change."
Go deeper