Mayors see "once-in-a-lifetime" hope for transformation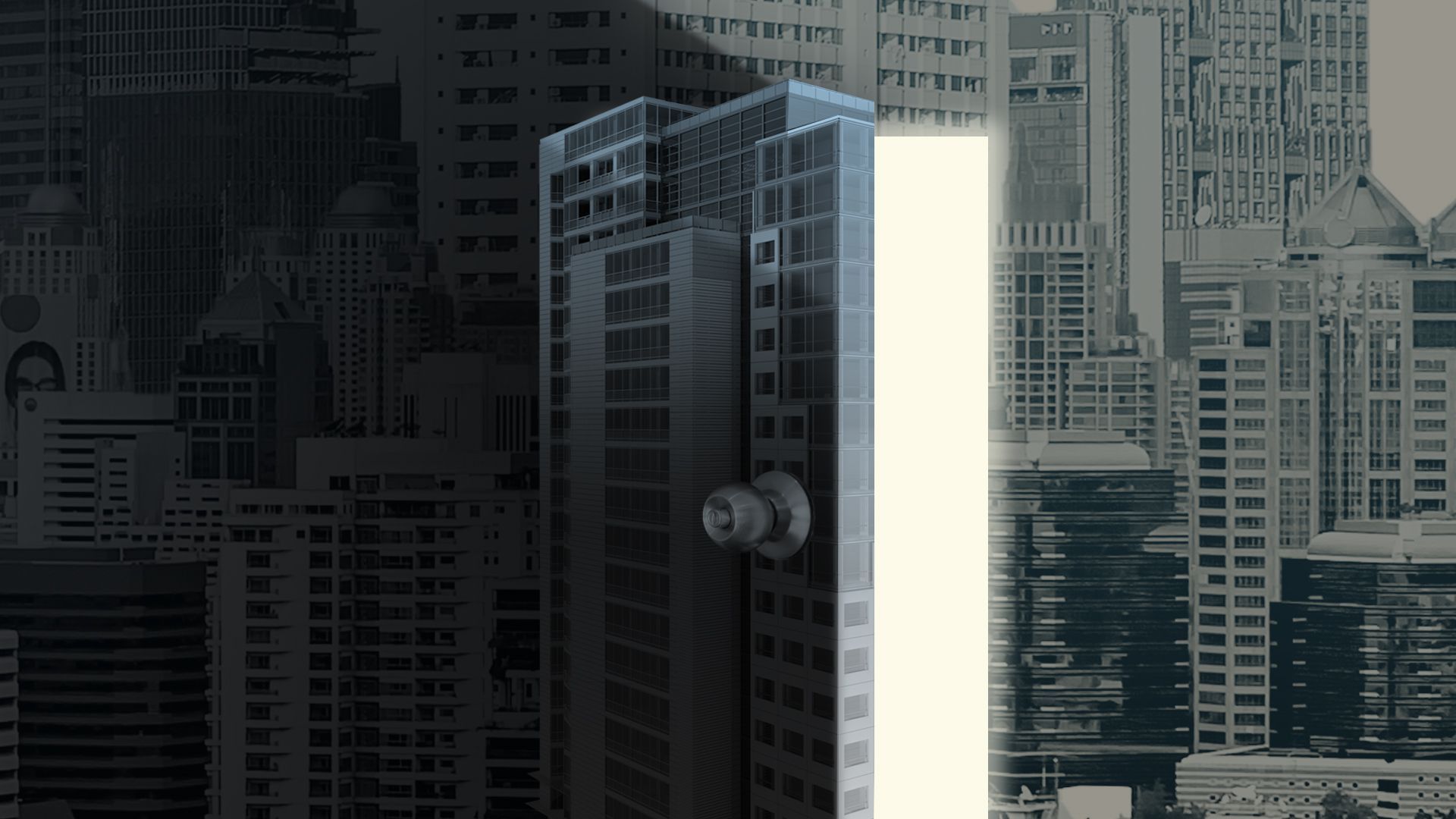 The nation's mayors are emphatic that this week's hotly debated infrastructure legislation— even if ultimately watered down — represents a once-in-a-lifetime opportunity to make cities more livable, modern and socially equitable.
Why it matters: While the money wouldn't go directly to city coffers, it would fund everything from bridge and road repairs to the development of light rail and broadband — bringing massive numbers of jobs and daily-living improvements along the way.
Where it stands: The nation's mayors have put on a full-court press to get the gargantuan bill passed, flying to Washington to lobby legislators and buttonholing their own state delegations.
In July, nearly 400 mayors signed a bipartisan letter exhorting congressional leadership to get the bill passed. Sent under the auspices of the U.S. Conference of Mayors, it called the legislation-in-progress "the largest long-term investment in our nation's infrastructure and competitiveness in nearly a century."
"We've been talking about this for a decade, but it just keeps getting kicked down the road without the funding," Dayton, Ohio, Mayor Nan Whaley, a Democrat and the president of the U.S. Conference of Mayors, tells Axios.
"So that water main break happens, or that bridge gets closed — that really affects everyday lives. It affects people's ability to move around and do commerce in cities."
On Friday, the U.S. Conference of Mayors and the National Urban League held a press conference to make a last-ditch plea to Washington about how the legislation would uplift people of color and others who have suffered disproportionately during the pandemic.
"I talk to mayors every week. from all over the country, large cities and small, and there is no mayor in America who doesn't have a need for this infrastructure bill," Seattle Mayor Jenny A. Durkan told Axios in a phone interview.
"We have so underfunded the needs of our country for decades now."
Context: The $1.9 trillion American Rescue Plan Act, which President Biden signed in March, gave direct aid to cities, each of which knew exactly how much they were getting and could plan accordingly.
But most of that money went to recovering revenues lost during the pandemic, mayors said.
It allowed them to hire police officers, etc. after pandemic-related hiring freezes — but it didn't give them enough to fix bridges, roads and water pipes, which is part of what the forthcoming legislation will (ideally) facilitate.
In Seattle, where the West Seattle bridge was closed last year to avert disaster and a chunk of pier collapsed, the federal infrastructure infusion could jump-start projects that would avert such dramatic catastrophes.
In Austin, the money could boost Project Connect, a long-planned light rail system that would multiply car-free travel options.
In Oklahoma City, new funding for Amtrak could mean a rail connection to Kansas that would give residents life-altering new access to northern travel. (Right now, OKC-ers can only go south to Fort Worth on Amtrak.)
In Dayton, the long-delayed reconstruction of Salem Avenue — a major artery — could finally begin, as could the repair of antique water systems.
"There's a ton of deferment that's been going on about the repairing of pipes," Whaley says. "You can't just pass that along to the ratepayer, because it would be unaffordable."
The bottom line: The goodies in the bill that will make a difference to urban dwellers — like light rail systems that will make it faster for low-income people to commute to jobs, and broadband access that will enable people of all means to work and study from anywhere — won't happen right away, but they'll lead to lasting and permanent societal uplift, mayors say.
"Even though I know that my successors will probably be cutting the ribbons, I know that it's my responsibility to plant trees now so that my children will have shade," Oklahoma City Mayor David Holt, a Republican, tells Axios.
Go deeper