John Hinckley, who shot Reagan, wins unconditional release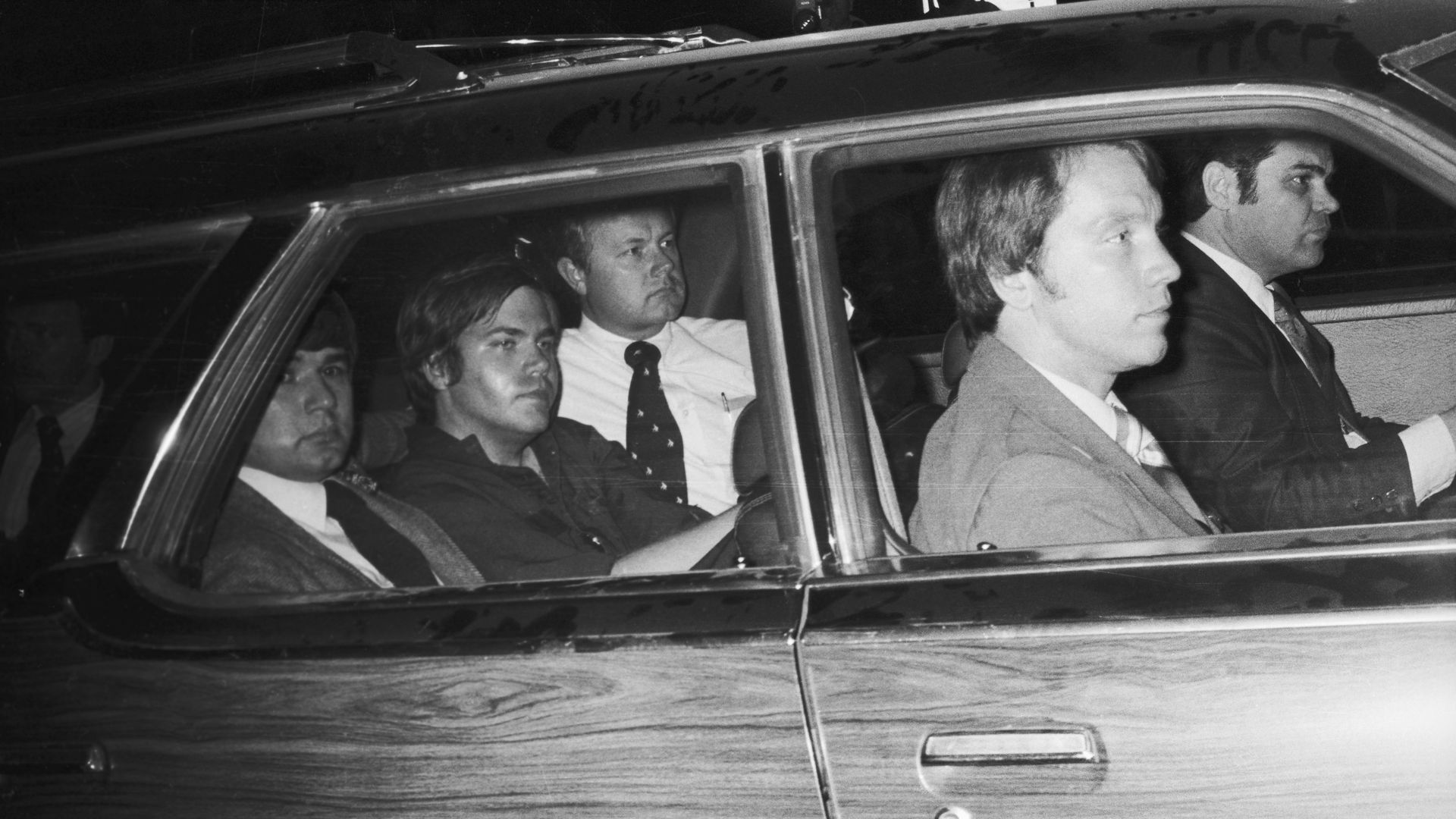 A federal judge on Monday approved the unconditional release of John Hinckley Jr., who tried to assassinate former President Reagan in 1981.
State of play: U.S. District Court Judge Paul L. Friedman in Washington ruled that Hinckley can be freed from all court supervision in 2022 if he remains mentally stable and continues to follow rules that were imposed on him after he was released from a Washington mental health facility in 2016 to live in Virginia, AP reports.
Catch up quick: Hinckley seriously wounded Reagan. Then-White House press secretary James Brady, Secret Service agent Tim McCarthy, and D.C. police officer Thomas Delahanty were also wounded.
In 1982, Hinckley was found not guilty for his failed assassination attempt by reason of insanity. He was then sent to St. Elizabeths Hospital, in Washington, until 2016, when he was allowed to live with his mother in Virginia.
Hinckley's mother passed away this summer at the age of 95, NPR notes.
Last year, the Department of Behavioral Health said Hinckley posed "low risk for future violence," per NPR.
What they're saying: Prosecutor Kacie Weston said the Justice Department wanted to monitor Hinckley until June because he is living on his own for the first time in 40 years and one of his primary doctors is retiring and dissolving his therapy group, per NPR.
If the DOJ has new concerns before June, then the department said it will file a motion with the court.
Go deeper