Jan. 6 committee to issue more subpoenas soon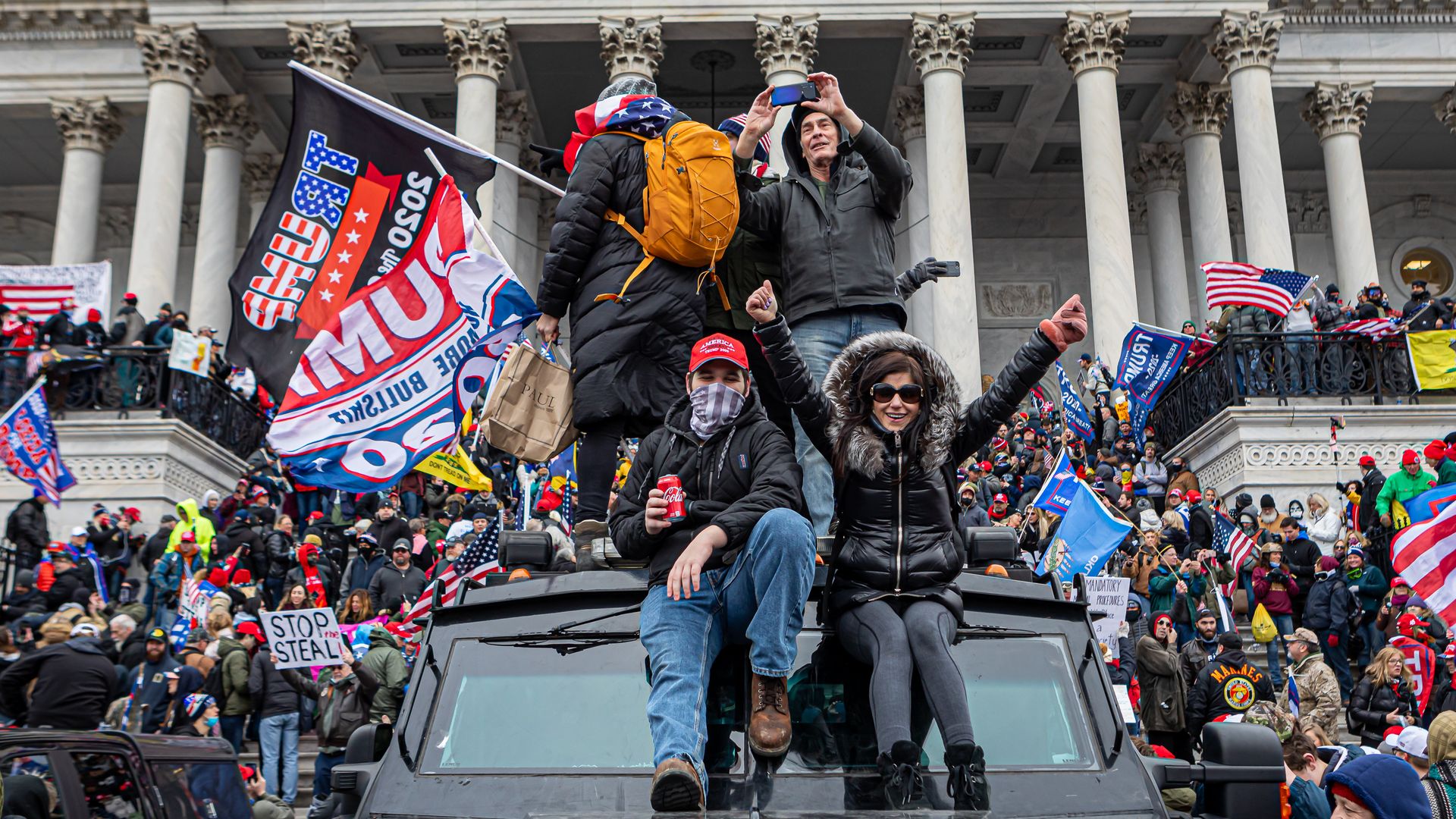 The chairman of the select committee investigating the Jan. 6 Capitol insurrection told reporters Monday the panel plans to issue a "good number" of subpoenas beyond the four already announced.
Why it matters: The comments by Rep. Bennie Thompson (D-Miss.) indicate the investigation is ramping up. Thompson also said the initial batch has gotten no response — indicating the headwinds facing the probe.
The details: The chairman said the new subpoenas would go to a "similar group, but a broader group," of people as the first batch.
He added, "I think a lot of those individuals who have been charged by the authorities, potentially, could work with us on crafting the facts and circumstances as to why they came to Washington. I think they'll have significant information that the committee could benefit from."
What we're watching: Those who have already received subpoenas have not yet responded, Thompson told reporters.
They were sent to former White House chief of staff Mark Meadows, former communications official Dan Scavino, former Defense Department official Kash Patel and former Trump adviser Steve Bannon.
They have until Oct. 7 to turn over the requested documents. Patel and Bannon are instructed to appear before the committee on Oct 14, and Meadows and Scavino have been told to appear on Oct. 15.
Rep. Adam Schiff (D-Calif.) has warned that those who refuse to comply with subpoenas would be guilty of criminal contempt.
Former President Trump has suggested the group is covered by executive privilege.
Go deeper