Instagram pauses development of platform for kids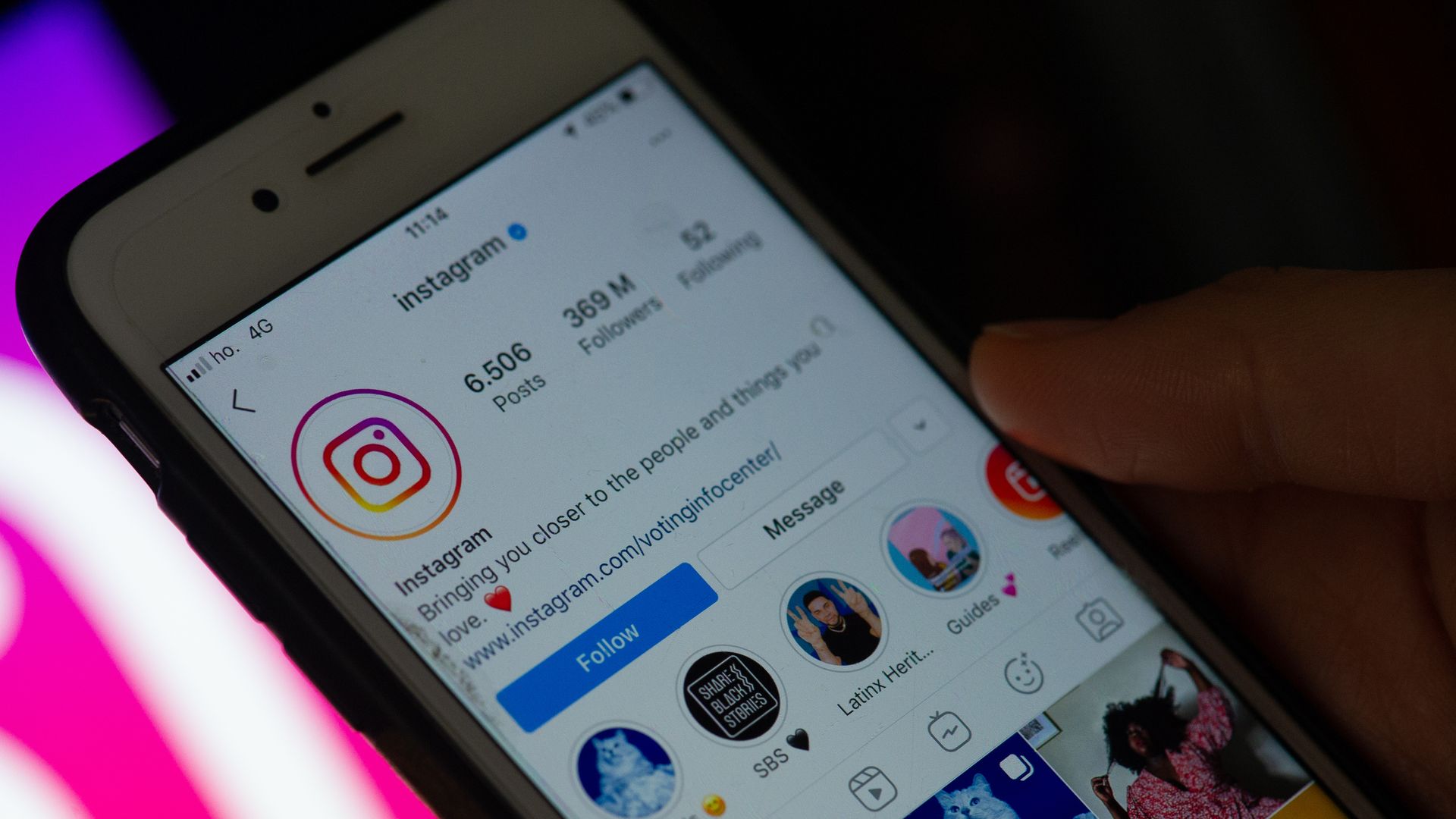 Instagram announced Monday that it is pausing its plans to develop a version of its platform for children under 13.
Why it matters: Facebook has received backlash since the Wall Street Journal published a report that showed the company knew its Instagram app is harmful to teenagers.
In May, almost 50 attorneys general sent a letter to Facebook CEO Mark Zuckerberg asking him to abandon plans to create a platform for kids under 13, citing mental health and privacy concerns, per CNN.
The big picture: Facebook has drawn criticism for continuing its efforts to get more kids to join Instagram, CNBC reports.
Adam Mosseri, head of Instagram, responded to those concerns in a blog post, saying, "kids are already online," so platforms more age-appropriate for children between the ages of 10 and 12 should be developed
By the numbers: The Journal revealed that Facebook was aware that, among teenage users, 13% of British users and 6% of American users traced the desire to kill themselves to Instagram.
What they're saying: "While we stand by the need to develop this experience, we've decided to pause this project. This will give us time to work with parents, experts, policymakers and regulators, to listen to their concerns, and to demonstrate the value and importance of this project for younger teens online today," Mosseri said.
Mosseri also addressed WSJ's report, saying that he does not "agree with how the Journal has reported on our research."
He added that the company announced last week that it is exploring ideas to address Instagram's negative mental health effects: encouraging people to look at other content if they dwell on posts that can be harmful and adding a feature that gives people the option to pause their accounts to "take a moment to consider whether the time they're spending is meaningful."
Details: The company said it is continuing to develop its work to develop features that will allow parents to oversee their children's accounts. However, it added that further details would be released "in the coming months."
What's next: The Senate is scheduled to hold a hearing on Thursday to address "Facebook's research into the impact of its apps on young audiences, its actions to address threats to these users, and policy considerations to safeguard kids online."
Sens. Richard Blumenthal (D-Conn.) and Marsha Blackburn (R-Tenn.) said in a joint statement that Facebook was "incapable of holding itself accountable."
Go deeper