Cuba begins commercial exports of its COVID-19 vaccine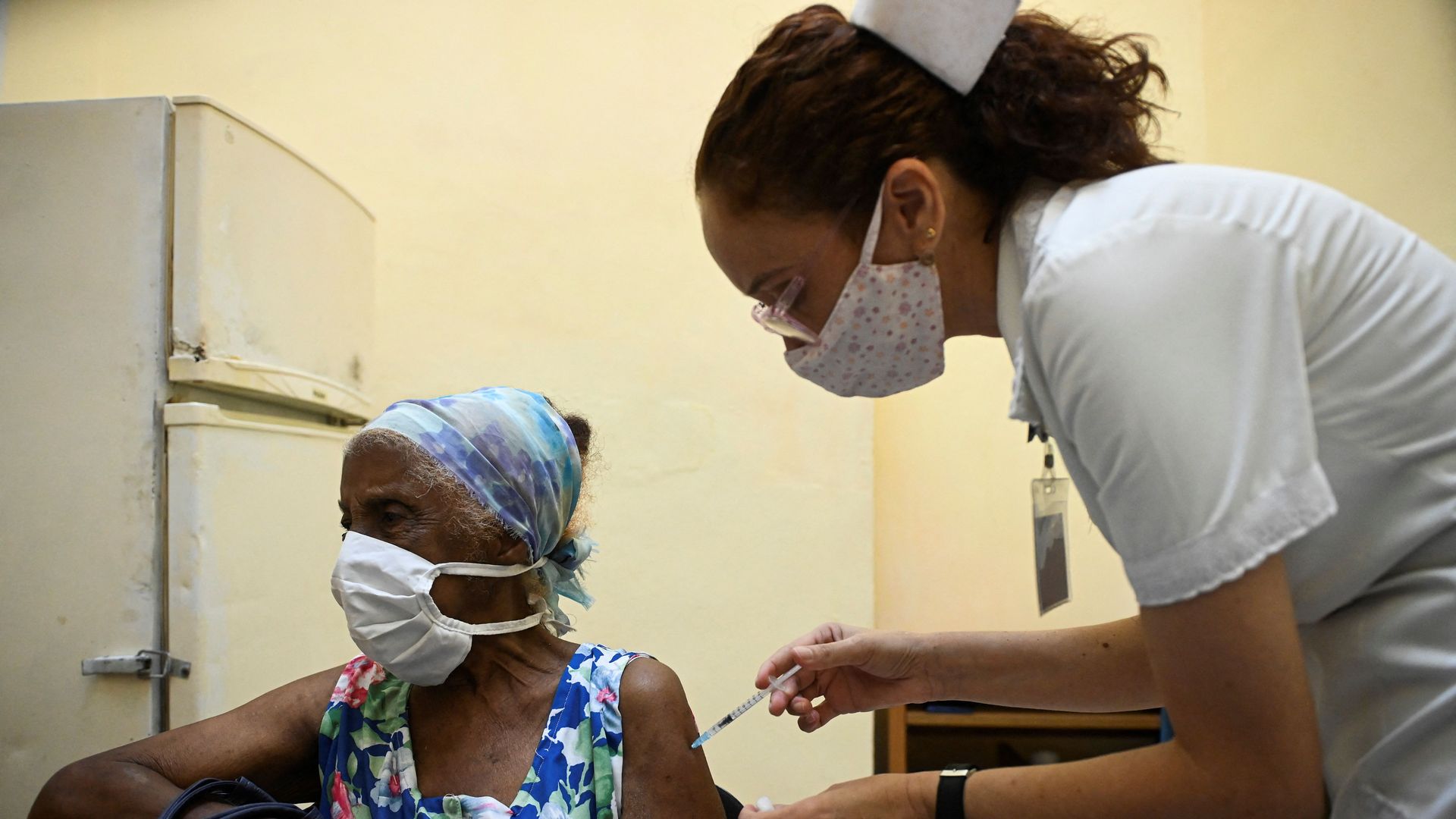 Cuba has started commercial exports of its coronavirus vaccine, Abdala, with shipments arriving in Vietnam and Venezuela Sunday, AP reports.
Why it matters: The move comes weeks after Cuba said it sought approval from the World Health Organization for its three home-grown vaccines, according to Reuters. Cuba is the only country in the Caribbean to have developed a vaccine.
The shipment to Vietnam included 900,000 doses that it purchased, per AP, and 100,000 that Cuba donated.
Venezuela had agreed to buy $12 million worth of the Abdala vaccine in June, though it is not known how many were in the latest shipment.
The big picture: Latin American officials said last week the pandemic exposed the dangers of the region's dependence on imports of health technologies from the international community.
A May 2020 study found that less than 4% of medical products essential to combatting COVID-19 were from Latin America and the Caribbean.
Go deeper