U.S. has enough COVID vaccines to meet demand for kids, boosters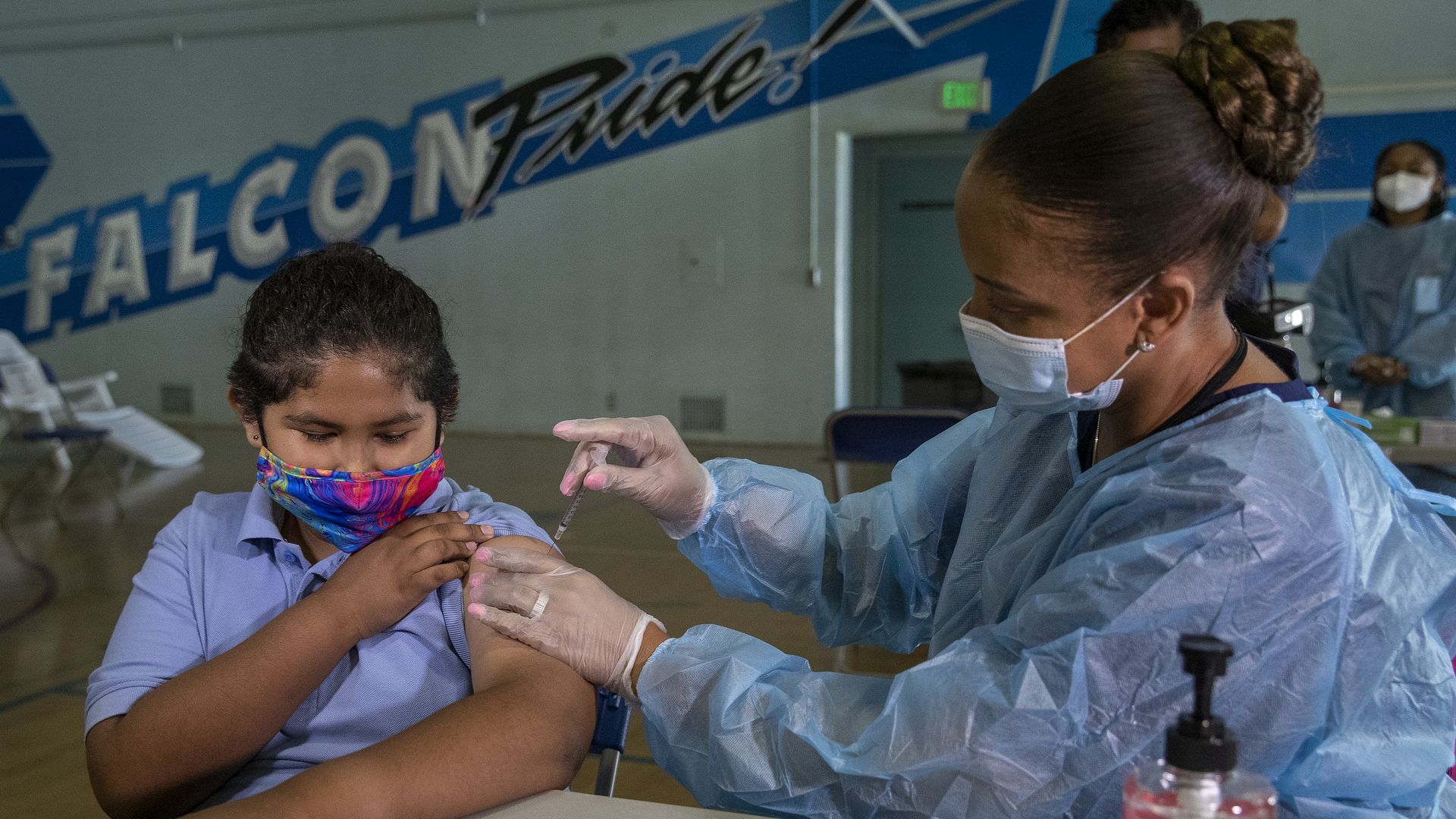 The U.S. COVID-19 vaccine supply is large enough to meet the rise in demand prompted by the approval of booster shots and the imminent authorization of vaccines for younger children, AP reported.
Driving the news: Last week, the Food and Drug Administration approved Pfizer-BioNTech coronavirus booster shots for people over 65 or at risk of developing severe COVID-19.
Approval of the vaccine for children 5-11 could come in a matter of weeks, NIAID director Anthony Fauci said last week.
Why it matters: The approval of boosters for select Americans as well as inoculating children could lead to a significant jump in demand for vaccine doses, AP noted.
State of play: States around the country say they are prepared to meet the spike in demand.
"I hope that we have the level of interest in the booster ... that we need more vaccines," Colorado Gov. Jared Polis said earlier this week, per AP. "That's simply not where we are today. We have plenty of vaccines."
Marcus Plescia, chief medical officer of the Association of State and Territorial Health Officials, told AP that many states had planned their vaccine supply around a broader booster shot recommendation than the one approved.
But, but, but: Yet states have more to contend with than just the sheer number of doses.
Pharmacies like CVS and Walgreens have been dealing with labor shortages that may require them to hire more staff to meet the spike in demand for doses, according to the Wall Street Journal.
States must also strike a balance between ordering vaccine doses to meet demand and avoiding waste.
Wisconsin's health secretary, Karen Timberlake, told AP that the approval of the new shots could see more vaccine doses going to waste.
A report out this month noted that the U.S. has already wasted more than 15 million doses since March 1.
Go deeper