U.S. special envoy will visit Sudan next week following coup attempt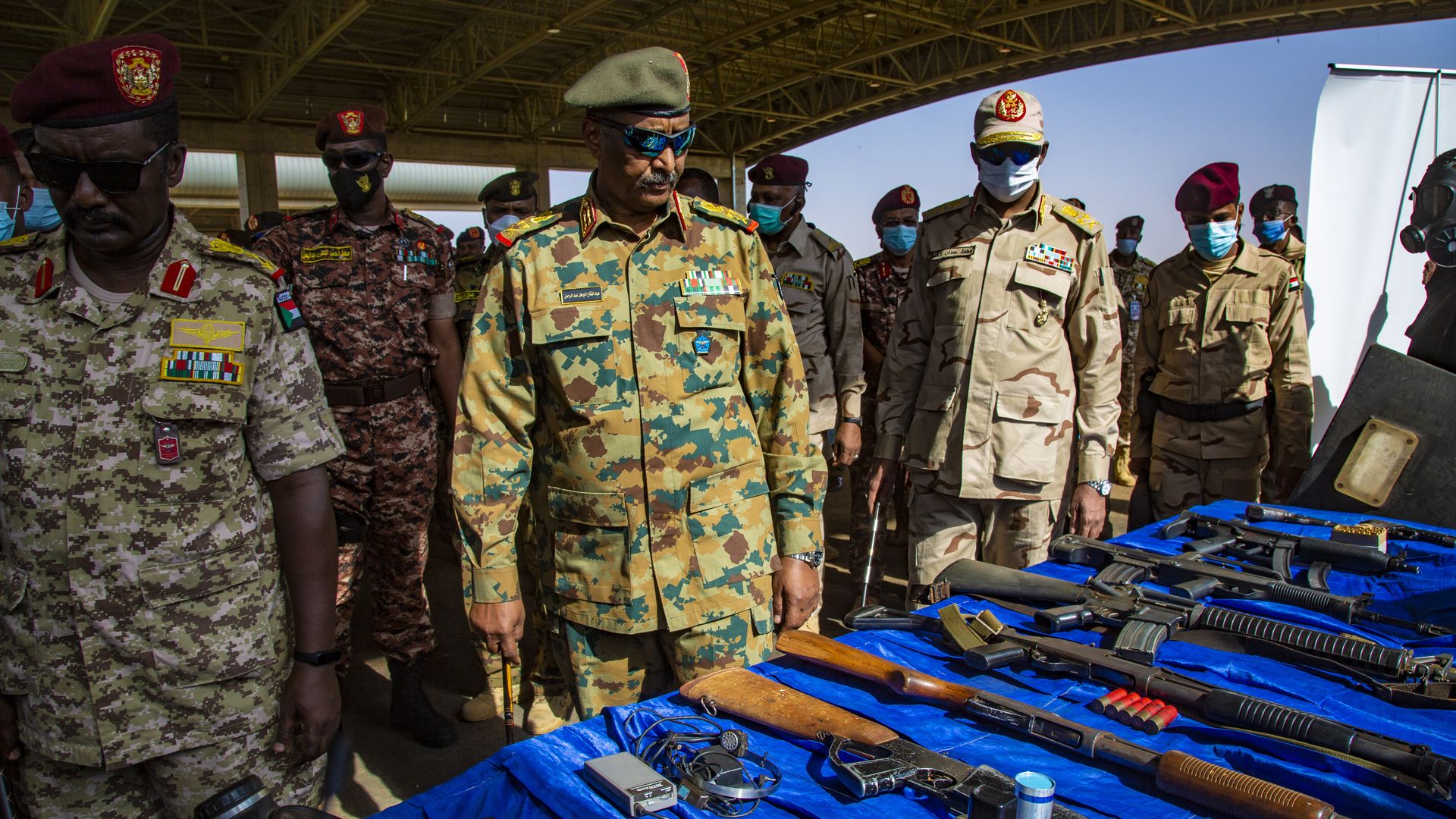 The U.S. special envoy for the Horn of Africa, Jeffrey Feltman, will visit Sudan next week to affirm support for the country's government after Sudanese authorities said they suppressed a coup attempt, Reuters reports.
The big picture: Sudanese authorities said they thwarted an attempted coup on Tuesday, accusing plotters loyal to the ousted President Omar al-Bashir of attempting to derail the movement that removed him from power and "ushered in a transition to democracy," Reuters writes.
In a phone call with Sudanese Prime Minister Abdalla Hamdok, national security adviser Jake Sullivan "expressed the Biden administration's commitment to support the civilian-led transition to democracy in Sudan and oppose any attempts to derail or disrupt the will of the Sudanese people," per a White House statement.
The State Department condemned the coup and reiterated support for the transitional government.
What they're saying: Sullivan on Friday also "underscored that any attempt by military actors to undermine the spirit and agreed benchmarks of Sudan's constitutional declaration would have significant consequences for the U.S.-Sudan bilateral relationship and planned assistance," per the statement.
Go deeper: Foiled coup underscores deep divide in Sudan's government
Go deeper