Federal judge blocks vaccine mandate for NYC teachers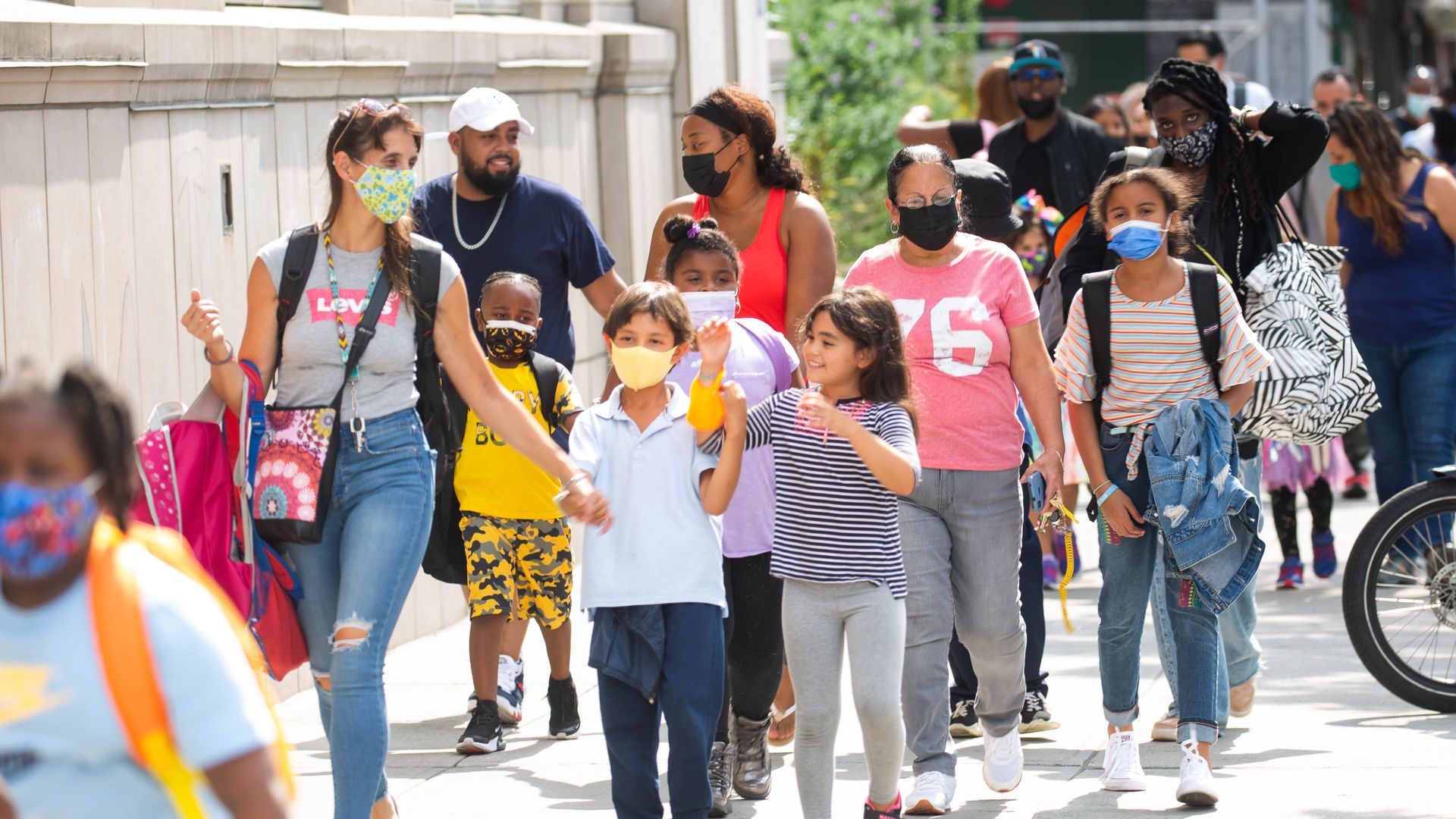 A federal appeals court is set to hear a challenge Wednesday to a vaccine mandate planned for New York City school employees.
Why it matters: The vaccine mandate was set to begin on Monday, prompting concerns over staffing shortages in schools across the nation's largest school system. But a judge on Friday temporarily blocked the measure, per AP.
Details: A judge for the 2nd U.S. Circuit Court of Appeals on Friday evening granted a temporary injunction and referred the case to a three-judge panel for an "expedited review," AP reports.
"We're confident our vaccine mandate will continue to be upheld once all the facts have been presented, because that is the level of protection our students and staff deserve," Department of Education spokesperson Danielle Filson told AP.
The big picture: New York City Mayor Bill de Blasio announced in August that all 148,000 New York City Department of Education employees would need to receive at least one dose of the COVID-19 vaccine by Sept. 27.
As of Friday, 82% of department employees had been vaccinated, including 88% of teachers, per AP.
Unions representing New York City school employees have been urging de Blasio to delay the mandate, warning that it could leave the school system short of as many as 10,000 teachers.
De Blasio maintains that the city is ready, saying: "We've been planning all along. We have a lot of substitutes ready," per AP.
What to watch: New York City's Department of Education on Saturday morning sent an email to city principals warning that they "should continue to prepare for the possibility that the vaccine mandate will go into effect later in the week," the New York Post reports.
Go deeper: New York prepares for staff shortages from health vaccine mandate
Editor's note: This article has been updated to reflect the court's scheduling of the hearing date.
Go deeper