Interest in Arizona voucher system surges among parents against mask mandates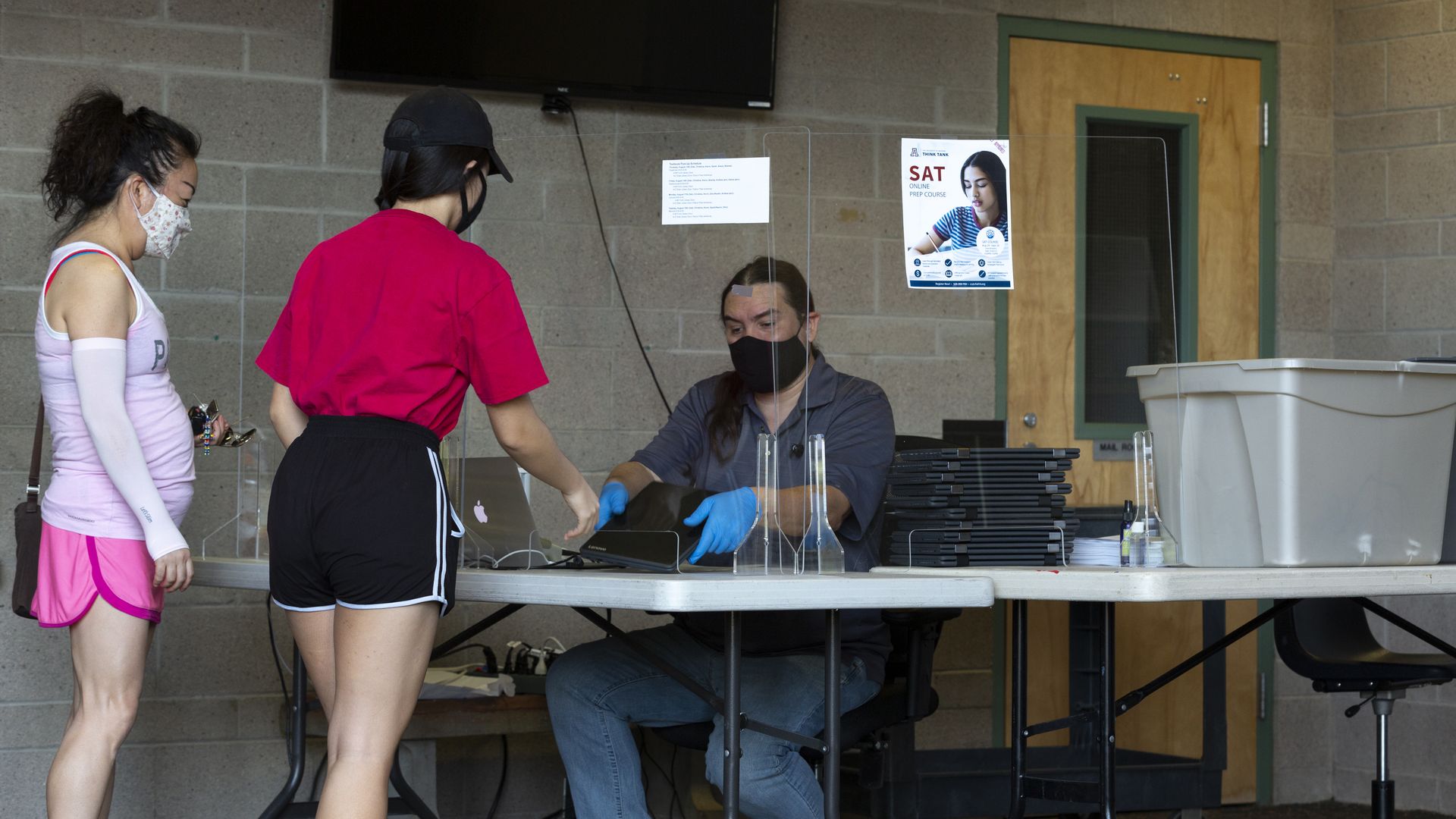 Arizona Gov. Greg Ducey is offering $7,000 in federal COVID-19 relief funds to parents whose children's school requires them to wear masks, KJZZ reports.
Driving the news: Interest in the program, which enables parents to use the funds to send their child to a different private school, has surged since applications opened in August, per the National Public Radio member station in Phoenix.
The Republican governor, who is using federal funds for the voucher program, has said that schools that implement mask mandates and other COVID-19 mitigation measures are "playing games."
The big picture: The program expands upon Arizona's preexisting state-funded school voucher system, which critics say is an example of "Republicans trying to undermine public education," KJZZ writes.
The state Republican Party has sought to grow the number of students eligible for vouchers.
"Here we have what I perceive to be the governor advancing a political agenda and using public health mitigation measures to do it, and I find it to be highly objectionable, to put it mildly," said Chris Kotterman, director of government relations for the Arizona School Boards Association.
The U.S. Treasury Department has said that states should not use federal funds to hinder schools' ability to contain the spread of COVID-19, but the government has not directly intervened in this particular case.
What he's saying: "What I want to make certain is any dollar that we do spend, we're doing it effectively with a return on the investment," Ducey said.
Advocates of public schools fear that Ducey's program will take dollars away from public schools, as fewer students enrolled in the state's public school system means less state and federal funding.
"This program feels especially shameless, because it's federal dollars that were earmarked to keep children in our school safe," Beth Lewis, a parent, teacher and leader of Save our Schools Arizona, told KJZZ.
Go deeper: School mask mandate fight goes beyond battleground states. 
Go deeper