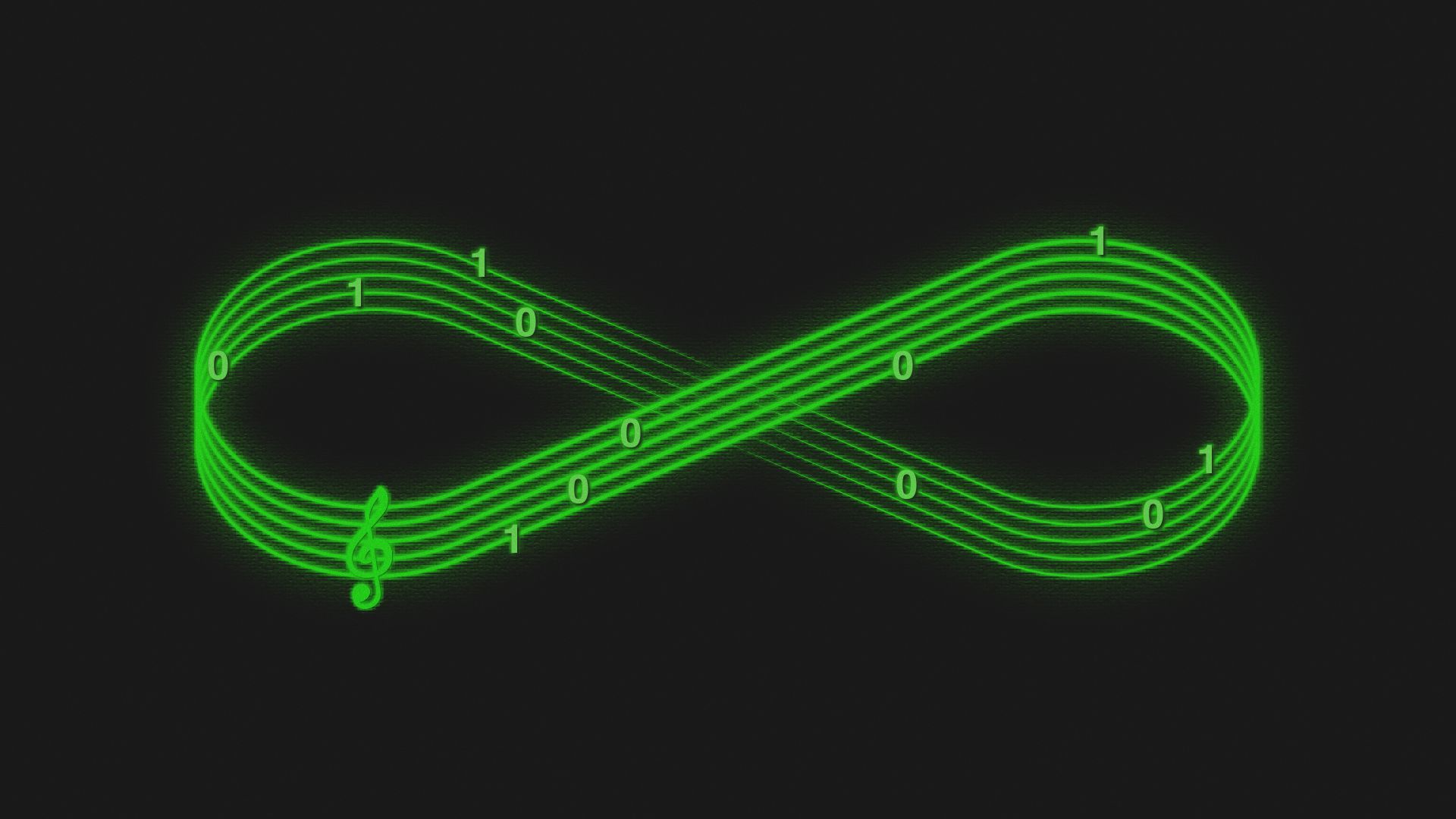 The startup music platform AiMi is using AI to help human DJs generate an endless stream of unique electronic music.
Why it matters: The company's technology showcases the potential of AI to understand and create music, which it can already increasingly do with language, while demonstrating the value of keeping an expert human in the loop.
How it works: AiMi is meant to be "an operating system for music," says Edward Balassanian, the company's CEO and founder. "We wanted to give artists a way to take their musical ideas, create a song and have it expressed as a long-form continuous music experience without having to go through an entire studio process."
Artists on the platform take their basic musical ideas — like a series of beats or melodies — and then train AiMi's AI with examples from their own music mixes.
Once trained and armed with an artist's musical ideas, AiMi does the mixing, mastering and producing in real time, creating an original "multidimensional music space" as Balassanian puts it that will be slightly different every time a user plays it.
The result is akin to a live DJ concert experience — a kind of AI Ibiza — but one created in a fraction of the time and essentially infinite in length.
"You give your audience the experience of seeing you performing live, but in their pocket."
— Edward Balassanian, Aimi
What's new: In recent months AiMi — which is currently available only on iOS — has signed up a number of prominent artists whose names will be known to electronic music fans, if not necessarily to a 43-year-old father like me who rarely leaves his house.
Between the lines: Companies like OpenAI have experimented with products that enable AI to generate music and even lyrics entirely on its own, albeit with mixed results.
AiMi instead represents an example of complementary AI, augmenting human artists by allowing them to create new music far faster than they could alone.
"We want to empower artists," says Balassanian, "not replace them."
Go deeper