A personalized approach to birth control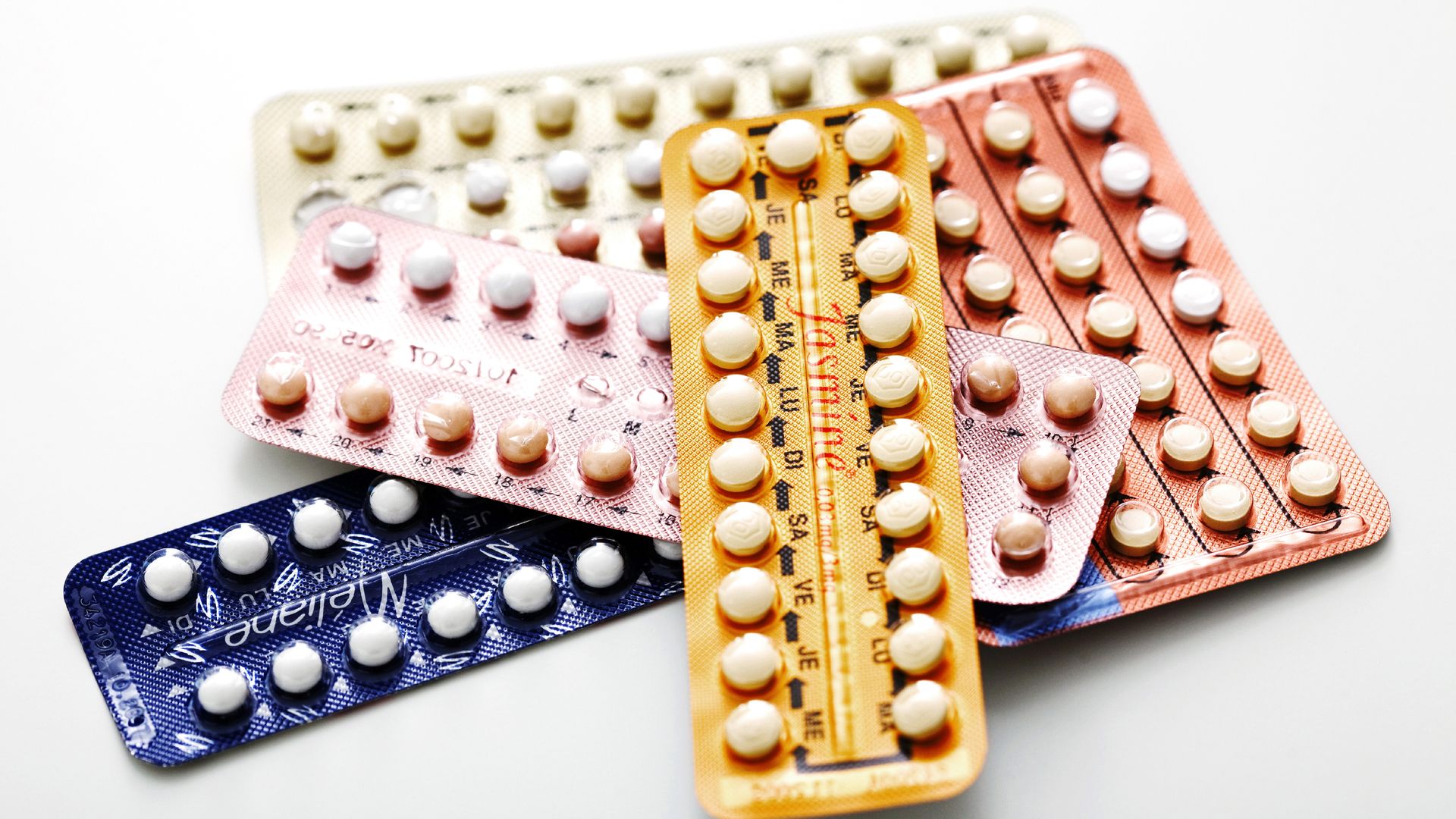 A new Seattle-based company is using genetic screening to match women with hormonal contraception that minimizes the risk of side effects.
Why it matters: A poorly matched birth control prescription can lead to dangerous side effects like blood clots and depression.
Analyzing a patient's genetic makeup can help users find the right method without resorting to costly trial and error.
How it works: Seattle-based adyn is developing an at-home kit that enables users to collect saliva and finger-prick blood samples, which the company can then analyze to measure hormone baseline levels and assess genetic risks for blood clots and depression.
adyn then creates a personalized medical bio and will be able to send the results to a physician who can prescribe through a telehealth visit a hormonal birth control that minimizes the risks of side effects.
"The problem right now is that doctors can't easily predict who is going to have what kind of side effects," says Elizabeth Ruzzo, a geneticist and the founder and CEO of adyn. "We're trying to empower both the providers and the patients in making the best decision with the most information they can have at their disposal."
By the numbers: While nearly 6 million women in the U.S. use oral contraceptives, use among women ages 15–44 dropped from 16% between 2011 and 2015 to 14% between 2015 and 2017.
The big picture: adyn is a product of the intersection of two major medical trends: the continuing drop in the cost of genetic sequencing and the rise of at-home diagnostics.
What to watch: adyn's test is currently in the pilot phase, but Ruzzo hopes to move to wider access — with coverage by insurance — soon.
Go deeper